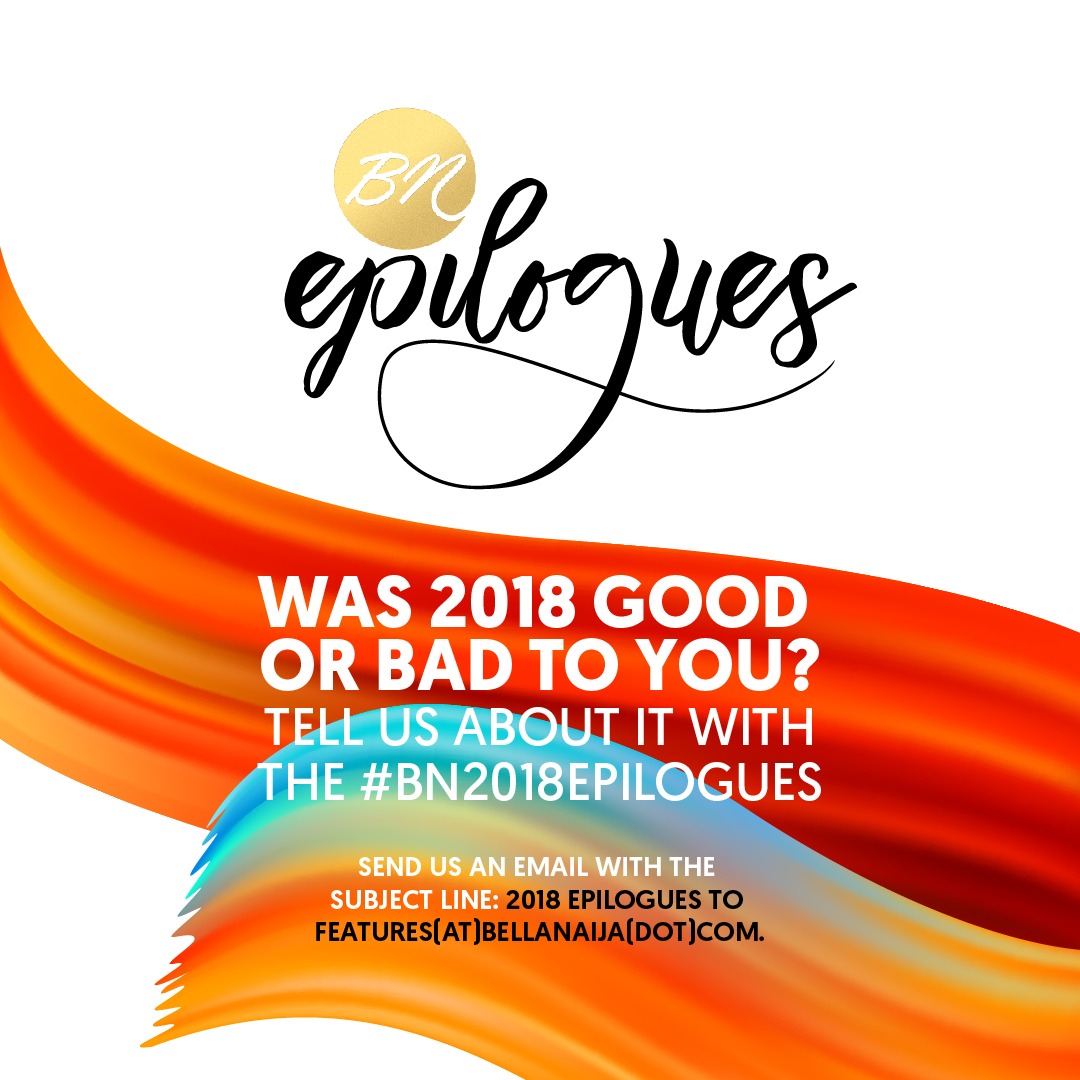 Remember when we asked you to send in essays discussing how 2018 was for you? Because, you know, writing can be the best therapy. And sharing your joy and pain and all the emotions you've felt through the year can only be a good thing.
Olawunmi set out to do more for herself in 2018, becoming more intentional, and she learned so much.
I recently breezed through BN Features and came across the BN Epilogues 2018 series. Having read stories of what the year 2018 has been for people, I feel more encouraged and excited to share my own story.
What a year 2018 has been for me. If I am to capture the entirety of 2018 in a sentence, I will say, it was the beginning of my becoming.
The year 2017 was a tough one for me, emotionally draining, with lots of questions in my heart. I just wanted the year to come to an end. Entering into 2018 was just normal. I wasn't excited, wasn't looking out for anything, I just decided to see what the year would present to me. The first quarter of the year was just there for me. I was tired of my job and wanted a change. I wanted to do something I truly loved and that meant changing my career field. I was frustrated, tired, and was merely surviving.
The beginning of the year for me
April this year, I was at my friend's bridal shower in Ibadan when I got a distress call from home informing me that my mom just had a stroke. What? I rushed down to Lagos the following day to meet with her at the hospital. Seeing my mom in the hospital, I made up my mind to be strong. I wouldn't lose her, I said. I began my hospital ordeal, staying to take care of my mom. It was really a tough time for my family, but we scaled through.
Around that period, I got a mail from an organization I had submitted my CV to earlier, calling me for a job interview. From the hospital, I prepared myself, went for the interview, and that was how I landed my dream job. I started a new job as a newbie in a new field. I had to learn so much, but thank God I survived.
August this year, I began to sense a need to do much more with my life, my vision, my passion into fulfilling my dreams. I didn't want to keep on surviving, I wanted to start thriving. So I took out time to fast and pray to my God and he opened me up to new ideas.
Afterward, I started a reading club, 30 Days Reading Challenge, where I helped people cultivate a consistent reading habit. Also, I started taking my blogging seriously. I wrote more articles on my blog and some of my articles got featured on bigger platforms. My writing started gaining more views, I started becoming more visible on social media, and I also started to connect with people.
As if that was not enough, I made plans to host my first online training in December this year, even if I was so very afraid planning it. I thank God for the success of the event. From the training, I was able to write my first book – The 2019 Goal Setting Workbook.
2018 started on a very low note for me, but I as I write this today, I can say, I had an eventful year all around. But it didn't leave me without learning some lessons.
Lessons learned in 2018
1. There is nothing I cannot achieve once I set my mind to it and work towards it.
2. Do not allow circumstances and situations to deter you from living your best life.
3. The mind is the most powerful tool you have. You will be amazed at how much you can churn out if you just sat down to think.
4. We all need relationships to move through life.
5. God is real, he hears and speaks too.
I look forward to having an exciting 2019. I hope to keep exploring myself in the coming year, and I eagerly look forward to new ideas, new projects and meeting with new people.
***
Read up on previous editions of BN 2018 Epilogues here and send in your essays to features(at)bellanaija(dot)com. Let us know all the twists and turns and successes 2018 came with. Send your mail with the title "2018 Epilogues."