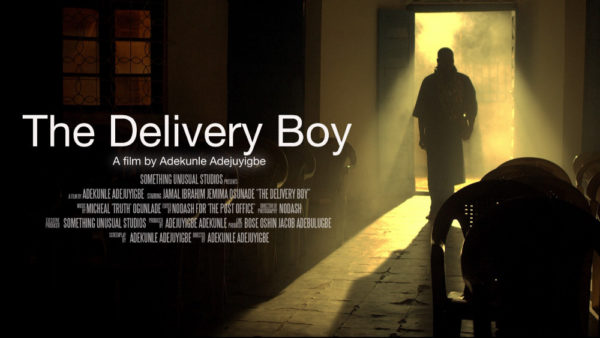 In 2009, the Boko Haram insurgency started in Nigeria, with the Jihadist rebel group starting an armed rebellion against the government. There were mass bombings all over the country, with these bombers being Nigerians themselves. And so, trying to understand why a bomber would go with suicide, Adekunle 'Nodash' Adejuyigbe decided to make a movie to create awareness about terrorism in Nigeria. For someone approaching a topic like Voldermort's name, he sure had challenges while embarking on this project. He revealed that he was told not to make the film, and even some of the members of the cast and crew turned down the project, highlighting that it was a great script, but they were not comfortable with the story.
The film follows Amir (Jamal Ibrahim), a young Nigerian terrorist who absconds the night before a suicide mission and takes the bomb vest with him for a mission of his own. On his way, he runs into a teenage prostitute, Nkem (Jemima Osunde) who is trying to raise money to save her hospitalized brother and is running out of time. One way or the other, they must rely on each other to survive the night, while searching for answers to the terrible secrets that made them who they are.
'The Delivery Boy' is Nodash's first self-produced feature-length film after working as a director and cinematographer on some of Nigeria's biggest films and television series such as Fifty, Isoken, The Bridge and Gidi Up. The film has a running time of 65 minutes and also features Charles Etubiebi, Kehinde Fasuyi, Chris Iheuwa and Jude Chukwuka. It made its debut at the Nollywood Week at the Paris Film Festival and has since screened at other film festivals including the New York African Film Festival, where it was the only Nigerian film out of 66 films from 25 countries that screened.
Popular film website, No Film School says there are six elements of a great film: script, character, acting, timing, sound and visuals, and if this holds any water, then The Delivery Boy is great in every sense of the word. The script offers intelligent dialogue with slangs and phrases that make the conversations generally relatable. The inclusion of Hausa language is brilliant as well giving it that authenticity that it should have. With themes revolving around terrorism, adoption, sexual abuse, homosexuality, and prostitution, it's not surprising that Nodash was discouraged from making this movie.
Nigeria is not an LGBT+ friendly country and has a maximum punishment of 14 years for the same-sex activity of any sort, and so, the depiction of these issues may feel like propaganda in the media. It doesn't even help matters that the film also touches on terrorism – another issue that people do not want to speak about, despite the fact that it happened and is still happening in various cities in the country. With all of this, it is no surprise that some members of the cast and crew had turned down the offer after reading the script, because they were uncomfortable talking about these issues that the movie sheds light on.
Apart from the storyline, the actors are brilliant and worthy of mention is Amir (Jamal Ibrahim) who is phenomenal throughout the movie. Amir takes one on a rollercoaster of emotions from rage to jealousy to confusion, all with his face that tells a lot. It's really hard to fault this movie really because it's absolutely great from start to finish. It's the first time the director, Adekunle 'Nodash' Adejuyigbe' is carrying out a solo project and even on a shoestring budget. If we're going to go by the quality of this production, everyone should definitely keep an eye for what Nodash is working on next.