The economy was definitely the un-fierce elephant in the room as many fashion week attendees felt this year's fashion week was much scaled back. A lot of the main designers decided not to show this year and if they did, guest lists were halved and venues were chosen away from the tents. Either way BN had a great time last week, here are the major highlights for us at fashion week.
Vogue/BMW Party
It comes to no surprise that the two most luxurious brands would host an amazing cocktail party. BN took the time to catch up with the fabulous  Joy Bryant and fashion week it girl Chanel Iman. Joy Bryant is currently  training to climb Mount Kilimajaro. She says her workout now includes increased elevation and she hopes to do it in the next two years. Chanel Iman is not planning to climb any physical mountains anytime soon but would still like to visit Gabon and Kenya. She has never been to Africa!
The Truth Heart Red Dress Collection
Fashion Week premiered with the The Heart Truth Red Dress Collection which brought together more than 20 of today's hottest celebrities together on the runway in fashions created by America's top designers for women's heart health. The Heart Truth created and introduced the Red Dress as the national symbol for women and heart disease awareness in 2002 to deliver an urgent wake-up call to women. Tim Gunn hosted the show with appearances from various celebrities including Vivica Fox, Nia Long and Cicely Tyson.
BCBG Max Azria Runway Show
For Fall 2009, BCBGMAXAZRIA focuses on the future with an emphasis on the artistic and functional sensibilities of Constructivism. The collection centered around draped silhouettes and geometric shapes.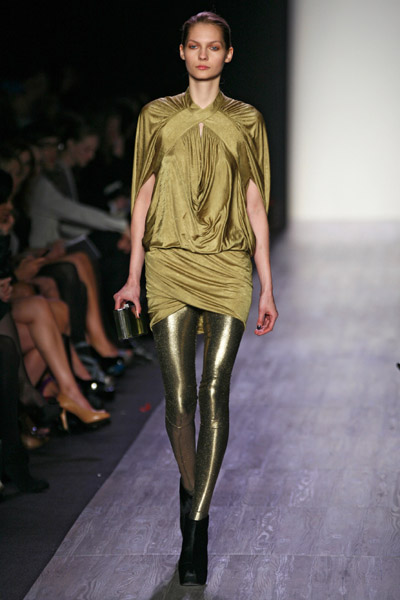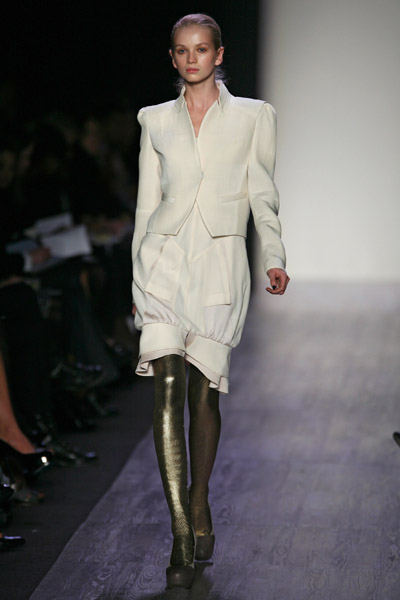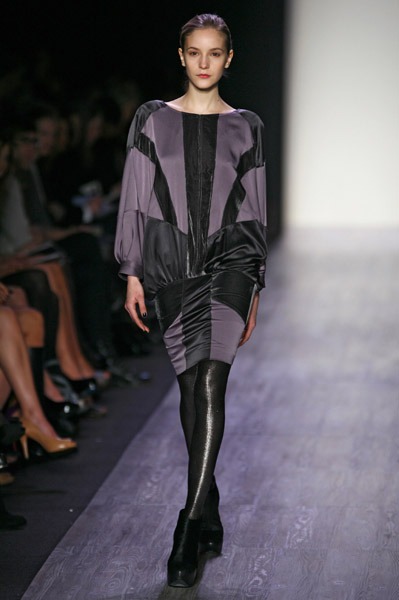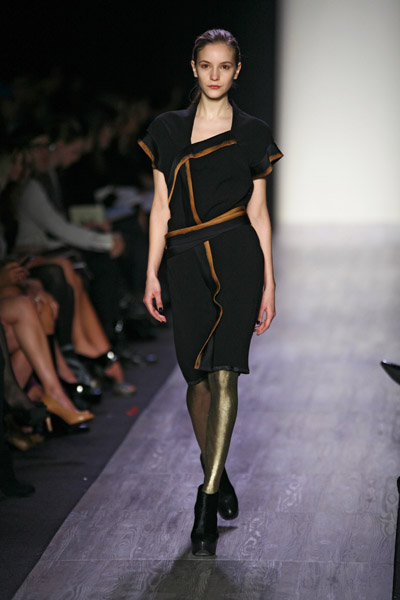 Academy of Art University Show
Too bad these fashion students will be graduating into the worst economy of their lifetime.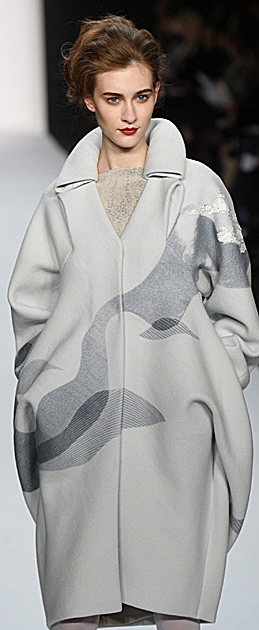 Georges Chakra
Chakra kept us in awe with his Victorian inspired dresses

Barbie Runway Show
The fashion idol of the past 50 years took over the tents. For this history-making occasion, over 50 designers from Diane von Furstenberg to Calvin Klein to Vera Wang created couture tributes to highlight the timelessness of fashion's most fabulous icon. The show was divided into three thrilling acts: Barbie's past fashions reinterpreted, Barbie's current look as seen through the designers' lens, and the future of fashion imagined.
Max Azria
Max Azria went where BCBG did not. For Fall 2009, Max and Lubov Azria explores the ethereal seduction of the dark side.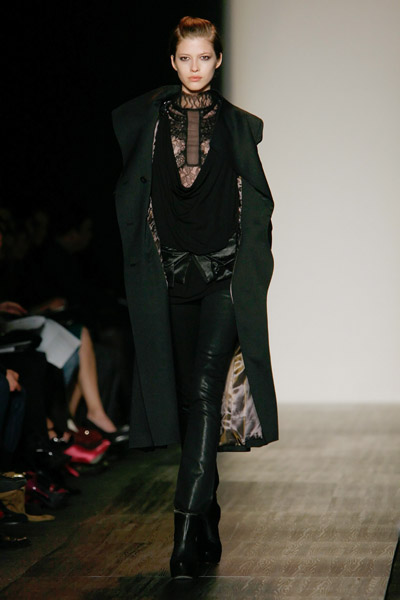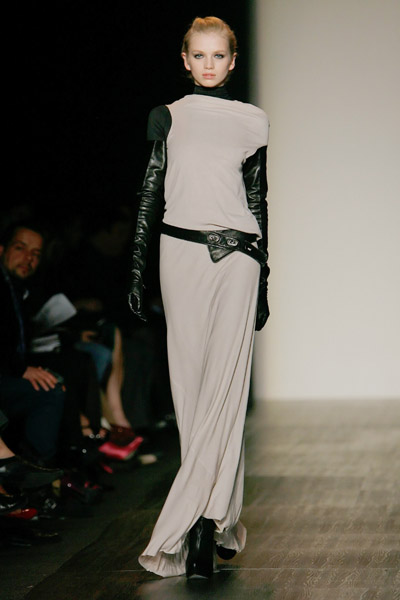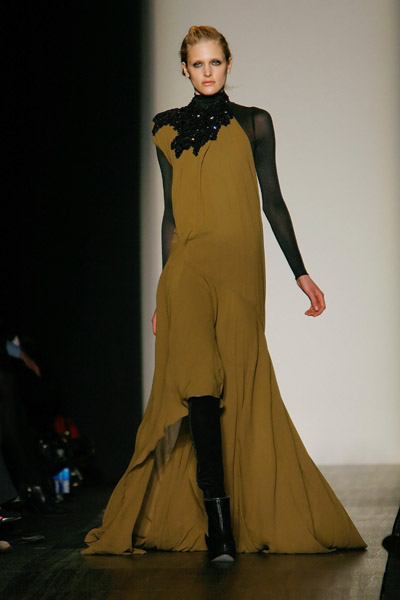 TIBI

Domenico Vacca

Ports 1961
Our last show of the season and who do we see 5 rows in front of us–"The Bob," the amazing Vogue editor-in-chief, Anna Wintour. Honestly, I couldn't focus on the collection was too much in awe about breathing the same air as her. FYI she puts on sunglasses so no one can tell by her facial expressions her reaction to the collection.