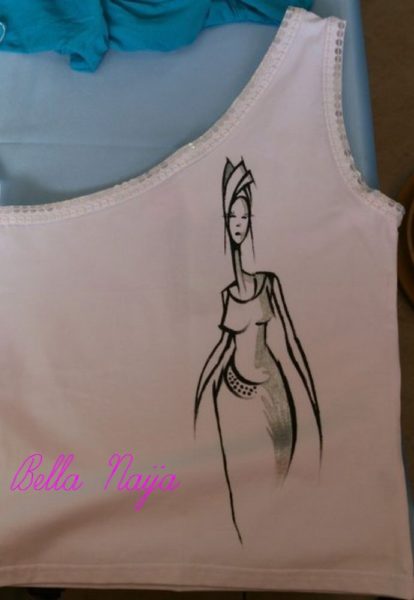 At the Thisday ARISE Africa Fashion Week, designers Ade Bakare, Tina Atiemo, David Tlale and Samantha Cole embraced the colour white to create elegant pieces, and some with a dramatic edge to them!
In Nigeria, the rainy season is ending and before harmattan starts, there is a short window of warm, sunny weather that we can claim as our 'summer'. In most of the rest of the world, summer is rounding off and fall is coming soon, so you better rock these while you can!
And while the summer season reinforces all things bright, colourful and beautiful; white still seems to dominate the fashion scene. This could be attributed to the allure of its neutrality, simplicity, softness, its potential to exude sophistication with very little efforts and its functionality, as white will keep you cool during the very hot days of the summer!
A white piece of clothing can best be described as a blank canvas; you are presented with the opportunity to play with colours while accessorizing. However, bear in mind that a minimalist approach to the task is more likely to guarantee style perfection, than an elaborate one, which will diminish the value of crisp white!
A white piece of clothing should not be paired with white shoes. It's either you add a pop to your look with bright coloured shoes; or go for nude , beige, tan shoes or metallic in gold, silver and bronze.
White is best worn with a slightly loose fit, hugging delicately to your curves; while streamlining the silhouette; this rule applies especially for white trousers. With a white piece of clothing go for cotton, linen, chiffon, silks, satin and taffeta fabric choices that are not transparent; as they are best to accent all its pluses; Lycra and other stretch fabrics should be avoided!
When wearing white, you're advised to wear undergarments that closely match your natural skin tone. This will help create a clean, flawless look!
Here is a selection of a few ladies who look effortlessly chic, in this fab summer trend: