We recently featured the launch of "Safari Remix" by Kelechi Odu – a menswear collection which is exclusively stocked at Lagos-based Luxury boutique, Temple Muse.
BN briefly chats with designer and architect,  Kelechi Odu about "Safari Remix".
Plus, my review of the collection!
Ijeoma Ndekwu: What made you decide to finally launch a menswear collection?
Kelechi Odu: I have always made pieces for myself and realised there was a gap in the market. A lot of friends always commented on my personal style which I see as a modern interpretation of formal dressing.
IJ: Why did you decide to stock this collection in Nigeria?
KO: When I returned recently I realised that men were looking for semi- formal options that worked in the tropics.
IJ: What convinced you that Temple Muse is the right platform to launch your collection?
KO: The opportunity to collaborate with Temple Muse, a Nigerian boutique of world class standards, at a scale that made sense immediately was too good an opportunity to miss.
IJ: Did you infuse your personal style to this collection?
KO: I did infuse my personal style, but the collection is definitely more of a distillation of what works best in Nigeria and also what the Temple Muse would wear.
IJ: How would you describe the "Safari Remix" Collection?
KO: I would describe the Safari Remix collection as being a modern interpretation of formal and semi formal wear. The palette is evocative of the safari era and the fabrics are lightweight but the cut is a take on traditional tailoring with an updated silhouette and reflects how men want to dress now.
IJ: What's the idea behind the "Safari Remix" collection?
KO: This capsule collection comprises of five basic components; the deal-closer suit, the tuxedo re-imagined, the safari day wear separates, and the fluid after dinner pieces that can take you from Che to Tribeca.
IJ: What other brands would your designs sit well against?
KO: The man who wears Kelechi Oduwill also wear the late Alexander McQueen, Shipley & Halmos and Brooks Brothers Thom Browne.
IJ: Which came first; the fabric or the design?
KO: Design came first but I definitely had an idea about fabrics as fabric always plays an integral part of the design process for me.
IJ: The "Safari Remix" collection is inclined for tropical temperatures. Do you think that stores in Nigeria stock enough menswear collections that cater to the country's climate?
KO: I can't speak for other designers or stores. But I am aware of the extensive use of local fabrics in contemporary Nigerian design.
IJ: Now that you've decided to stock your first menswear collection in Nigerian stores, should we expect the same for your women's wear?
KO: There are plans in the works for a womenswear collection, which will launch to coincide with Nigeria's 50th anniversary.
My Review:
The "Safari Remix" collection combines the appeal of lightweight fabrics like linen and soft cotton with a slightly earthy palette of caramel, Khaki and the soothing freshness of crisp white. It definitely reveals the allure of the tropics with its seemingly casual pieces. However, the collection proves to be the right execution of  a borderline between formal and semi-formal wear due to the infusion of sleek cuts and sharp tailoring.
There is an airiness to his pieces and I am loving the soft textures and the overall look of the pieces in this collection especially the blazers which he designs with a variety of lapels from notched to peak and the classic shawl which he uses for my favourite piece in this collection; the tuxedo blazer with a contrasting black lapel.
What Kelechi Odu has successfully done in this collection and should be commended for is taking into consideration the warm temperatures of the Nigerian climate and channeling his creativity and individual design aesthetic along those sensibilities. The collection is practical, undoubtedly wearable without loosing its finesse. The man in "Safari Remix" will come off as confident and in control of all that surrounds him beyond his personal style.
I eagerly await his womenswear collection!
Here are pieces from the "Safari Remix" collection: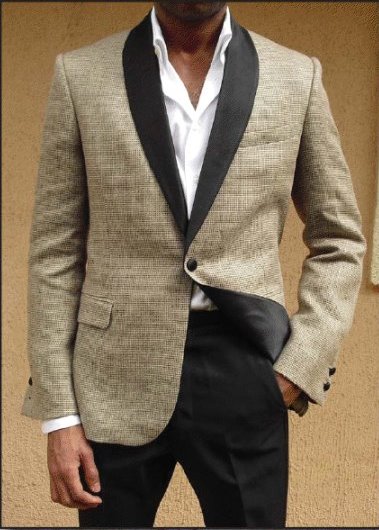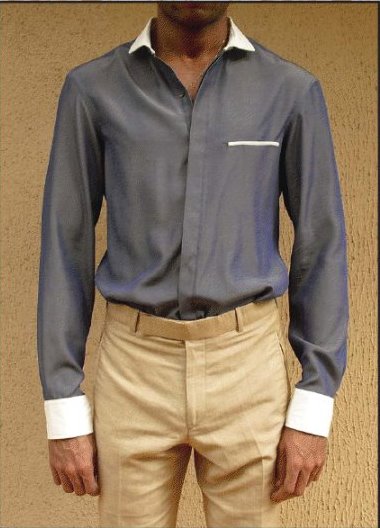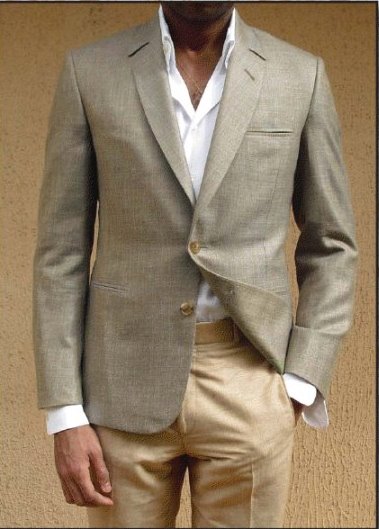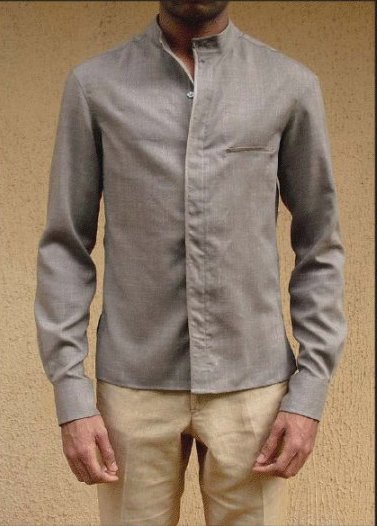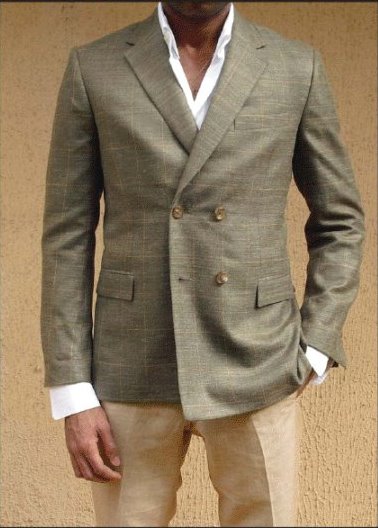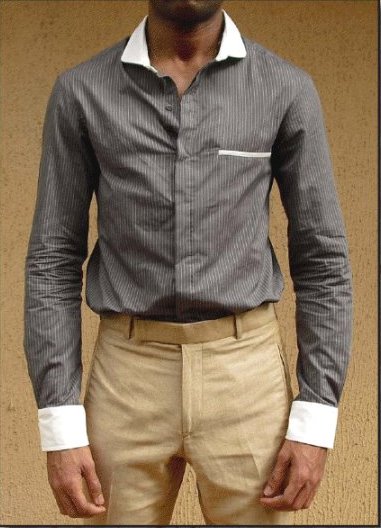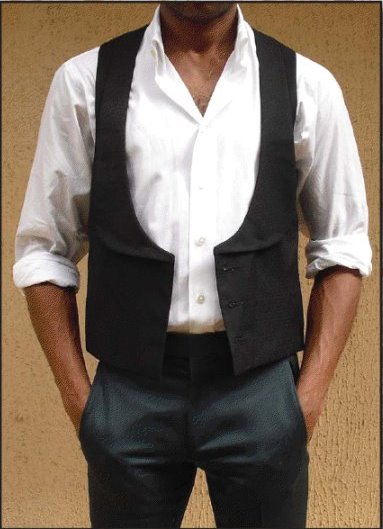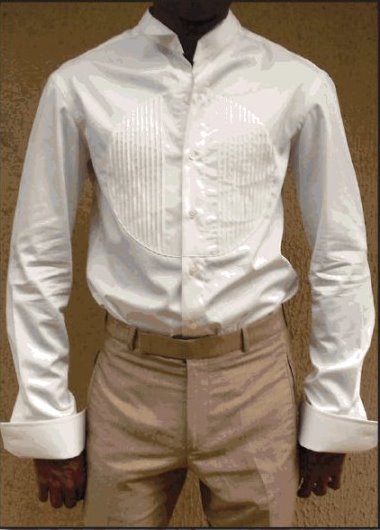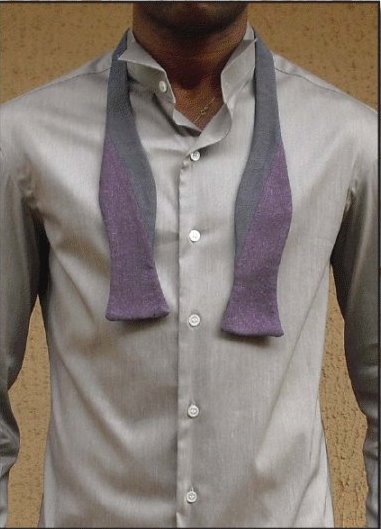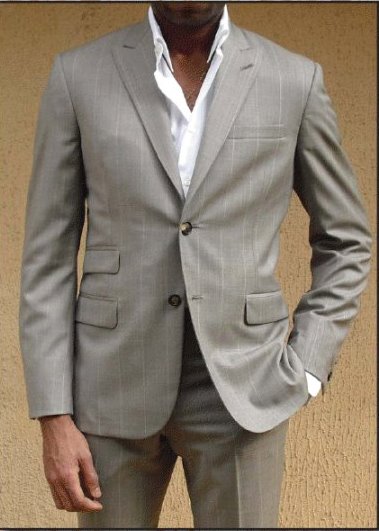 Shop "Safari Remix" exclusively @ Temple Muse
8 Sanusi Fafunwa Street, Opposite Toyota Showroon, Victoria Island, Lagos.
e: [email protected]