Kilon Sparkles!
No, you're not seeing double my friend. Yes it's me, I know some thought I was diagnosed with writersblock-ingitis or according to City People last week "Lagos celebrity PR person Bobo Omotayo has new hobbies"
The truth is I have been writing a book. The book is a collection of the more memorable moments from the Friday Track between August 2007 and December 2010 and of course, plenty new stories.
It's like a greatest hits album with too many new songs.
The same formula applies – the outright outrageous to damn right profound. The book is full of clichés but as usual if you look beyond the wisecracks you'll understand some of the naija-izms.
Ladies and Gents, I present to you my first book – LONDON LIFE, LAGOS LIVING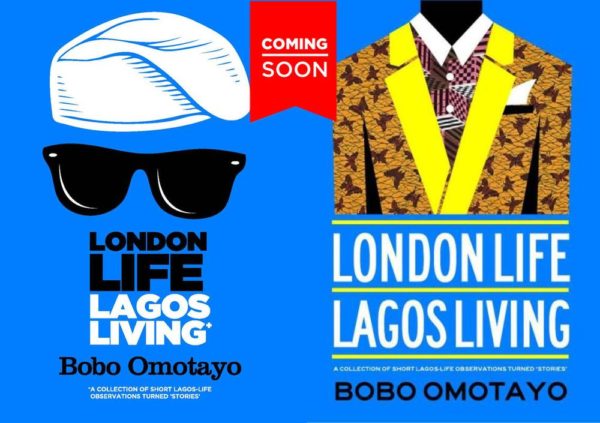 …yes, there are two covers.
What makes this book particularly special is the unrivaled creativity achieved through a collective of artistic minds. I'm proud to have worked with people I admire reaching new heights with these Lagos-life observations through a mix of design, illustration, pop-art and photography. The collective include Osione Itegboje, Karo Akpokiere, Gbolahan Adams and Folarin Shasanya.
The book is scheduled for release in November 2011 in Lagos and will be available in bookshops, selected cafes and retail shops; for the online community, Amazon.
A book reading tour commences first week in November, I look forward to seeing some of you on the book trail. A full tour guide, reviews and stocklist details will be available on our soon-to-be launched website, www.kilonsparkles.com
To pre-order the book: call or SMS 08130605683, email – [email protected] or follow me on Twitter @boboomotayo – Mention BellaNaija when you order and you'll get an autographed copy.
For the lazy/too busy amongst us, I will be offering a book drop-off service via a branded Okada….NOT!