BN Prose: Tender Loving Care By Fisayo Talabi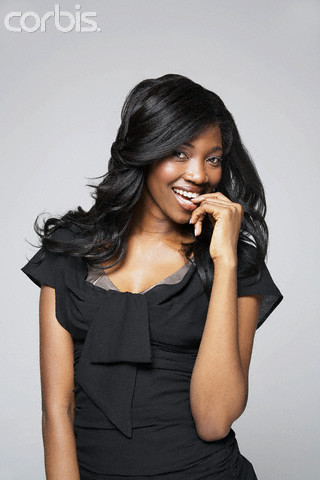 He felt his wallet in his pocket and immediately brought it out as soon as Laide excused herself to go to the Ladies. She left her plate half empty and her fork and knife were gently and sleekly placed side by side. He could still feel the strong endearing scent of her Estee Lauder perfume. Without even counting the notes in the wallet, he could calculate that he did not have up to Ten thousand naira. Maybe she had formed a high impression about him because of the Lexus he had picked her up in, or because of the kind of restaurant he brought her to.
A waiter passed. He raised his hand, asking him to come. The waiter smiled as he approached him. "Odeh", Dapo cursed in his mind. "he's expecting a tip."
"Um…please is there a cash machine around here? Or do you accept ATM cards?" he asked.
"Yes, we accept ATM cards, but there is a machine just outside the door, at the entrance."
Laide was walking towards them already. The same smile that spread across her face, revealing her pretty dimple, when he picked her up earlier, was the same one she was wearing now. She sat gracefully and brushed her neat hair with her well manicured fingers.
"Hey," she said. Dapo smiled. As the waiter turned to go, she called him back. Dapo's heart began to race. What did she want to order again?
"Yes Ma?" the waiter said.
"I saw your ice scream section. You have very nice and different flavours. Can I have a cup of three flavours mixed, please?" she smiled.
"I will bring you the menu so that you can choose from it. I'll be right back."
In a jiffy, he was back with their menu. She made her choice, and added a muffin to the order.
"Oh, Daps, do you want some dessert too?" she asked, after the waiter had gone to serve her order.
He smiled and shook his head.
He wanted to update his BlackBerry status about how angry he was and how he had 'entered one chance' but Laide was also on his contact list, and would see the update.
He had met her four weeks ago at a colleague's wedding in Abuja. He had travelled from Lagos alone and he did not want the opportunity of meeting a beautiful woman to pass him by. He had gone over to her seat at the wedding reception, and introduced himself. In fact, he had caught the groom's garter so that was enough ground to ignite a conversation. She had told him that she lived in Lagos also, and had recently completed her NYSC at Chevron, in Lekki. The bride was her secondary school friend. They exchanged numbers, and as soon as they got to Lagos, Dapo began to follow her up. She seemed nice, interesting and fun to hang out with. Besides his girlfriend was still in Dundee for her Master's Degree programme and he needed a woman to fill in her space till she at least came home for Christmas, or till the next time he travelled to the UK.
The previous week, he had invited Laide over to his house for the weekend, and they had watched football together, and ordered Pizza. By evening, he had poured her a glass of alcohol, with high hopes for the night,when she said "I don't drink. It's getting late, my parents will be angry."
She asked him for some money to take a Red Cab home, and when she sensed his reluctance, she kissed him, and promised they would hang out the next weekend. He sighed and gave her Five thousand naira, as she carried the left over pizza and stuffed the pack in her giant Jimmy Choo handbag.
The total bill was 13,600 Naira. She passed him the bill, smiling, and brushing back the strands of the Indian hair he had bought, because she kept talking about how all her friends were fixing Peruvian and Indian weaves, and that she felt intimidated.
2 Chinese Rice – 4300
Noodles- 1000
Sweet and Sour Sauce- 2000
Stir Fry Sauce- 2500
3 Samosa- 1000
Water – 500
Ice cream (3 Scoops)- 1500
Chocolate Muffin- 800
Dapo stared at the Bill. He had been eyeing a perfume which was just 11,000 Naira, the other day, at the mall, but decided to ignore it, because he was trying to save up some money. Smoothly, he rubbed his palms together, and looked at the pretty girl sitting opposite him.
"Laide, so, are you coming home with me today?" He asked. She was typing something on her BlackBerry. He checked his updates. She had changed her display picture. She had snapped herself in the restroom, pouting, and playing with her Indian Weave. He smiled.
"Yes, we are going to your place, but my sister just pinged me. She wants me to babysit her children overnight because she and her husband are going for a vigil at the church."
"Alright baby, give me a minute. I need to get some money at the cash machine, okay? Don't go anywhere; I'll just take a minute. Do you want any take away?"
She smiled, shaking her head.
"Dapo you want to spoil me silly. Please I'm watching my weight o!"
He nodded, and then, walked towards the entrance of the restaurant. There was a little queue at the ATM stand. He kept walking till he entered his car, reversed, and drove off.
The next time he checked his phone, Lai baby, as he stored her contact, had called him like a dozen times. She kept pinging him, and her update was now an angry smilee. As soon as he got home, he took a cold shower, called his girlfriend over the phone, and then went to hang out with his friends, gisting them about the leech of a girl he had met in Abuja.
For the next couple of days, she updated her status with words like, Men are pigs, Some men are so stingy, Trust no man, Heart breaker, I can pay my Bills…and after a legion of unreplied pings, she deleted him off her contact list.