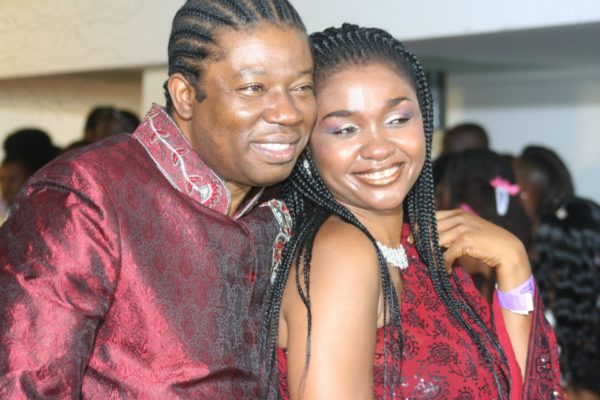 We are so happy for celebrity couple, Isaac & Nneka Moses on the birth of their first child.
Nneka Moses gave birth to a bouncing baby boy in an undisclosed hospital recently. Her husband, Isaac Moses who was obviously ecstatic wrote this on his Facebook wall yesterday – "All honour and glory to God; my wife has delivered a beautiful baby boy. And just looking at him, I realize he is worth the long wait. So welcome baby Kamara Isaac Moses."
Isaac & Nneka are co-presenters of the culturally rich TV programme, Goge Africa. The couple got married in 1998 and haven't had a child since then. They met on the set of a movie, 'Love in Vendetta' in 1996 and got married two years later. They had been hopeful for the fruit of the womb ever since Nneka  had a miscarriage early in their marriage.
Congratulations!