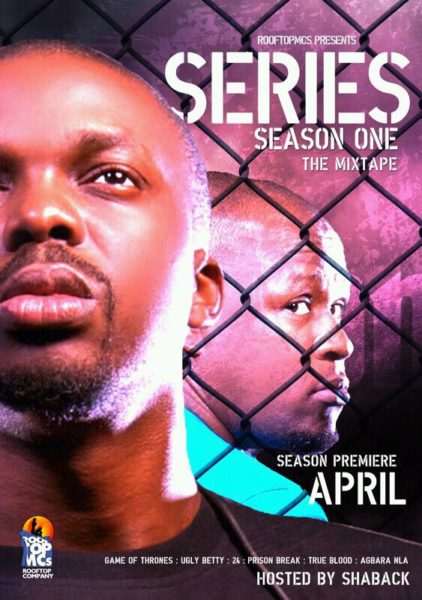 Rooftop MCs are finally back from a hiatus we never thought would end. But, they aren't coming back empty handed, the duoIn preparation for their next album, "Crosseyed: Minority Report 2" scheduled for release in the month of September; the duo are now set to release their first mixtape, "Series: Season One"
The duo, Soulsnatcha (@snatcha)  & Sokleva (@mistarHughes), who usually utilize familiar pop culture references in their music, make no change to their methods. This time, they made use of popular TV series, even samples from them in some instances, in their usual storytelling fashion.
They announced that the music will be released via their official twitter handle(@rtmcsupdates) every Sunday in the month of March 2012. It would also be made available through their Facebook fan page (Rooftop-MCs), blogs and social media networks using the Hasgtag #SeriesSundays.
The complete mixtape will officially be out on the first Sunday in the month of April, April 1st,2012. The mixtape features production from and is Hosted by UK based producer Shabach Nwaname (@shabachnwaname) of Beautiful Soundz.