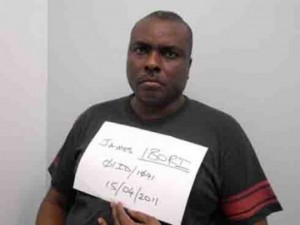 Two former Scotland Yard police officers and one serving detective who handled the fraud case involving former governor of Delta State, James Ibori have been arrested for alleged bribery in connection with the investigations into money laundering charges.
They were among those arrested as part of an investigation into allegations that members of the force's anti-corruption unit were paid thousands of pounds in bribes.
The arrests are part of a six-month operation launched after the Met and other bodies received documents from an anonymous source last year. The documents suggested that its officers leaked sensitive information to a firm linked to Ibori's lawyers.
The Metropolitan police said yesterday that a 45- year-old male detective was arrested on suspicion of receiving payments for information at a residential address outside of London.
Two of the former police officers, now private detectives aged 53 and 58, were also arrested during raids at a business address in central London. The two were arrested on suspicion of bribery of a police officer and remained in custody.
Their arrest was part of a "pre-planned operation that forms part of a long and complex investigation by the Directorate of Professional Standards (DPS)", the report quoted Metropolitan Police as saying.
A statement from the force also said: "The Metropolitan Police Service is investigating an allegation that illegal payments were made to police officers for information by a private investigation agency."
A Yard spokesman reportedly said on Wednesday that, "We are investigating an allegation that illegal payments were made to police officers for information by a private investigation agency.
All three men were being interviewed at a London police station on Monday.
The inquiry into the bribery scandal was launched after leaked invoices apparently showed that private investigators billed Ibori for information from police.
One £5,000 payment was allegedly made to a source for information "on forthcoming strategy to be deployed by police".
The officers, who were alleged to have been hired by Mr Ibori to find out what information the UK Metropolitan police had on him, were working for a company known as RISC Management run by a former Scotland Yard Detective Keith Hunter.
According to SKY News cable television report on Wednesday, RISC was hired by the law firm representing Mr Ibori.
It also quoted Mike Schwarz, a partner at Bindmans, a British Law Firm, as informing the Home Affairs Select Committee of the British parliament of possible cash payments made by RISC to sources who were "presumably police officers or those close to the investigation."
Mr Schwarz stated that invoices at the firm's disposal showed roughly half a dozen payments amounting to about £20,000 over an eight or nine-month period.
News Source: Channels TV | Punch