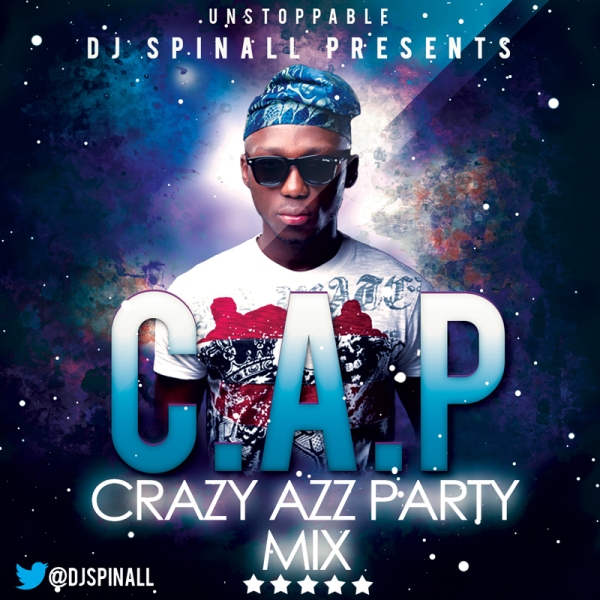 DJ Spinall is one of Nigeria's top DJs, most popularly known for his trademark traditional cap (fila) that he wears during his performances. As such, he's here with a new club mix, the "C.A.P." mix to get the party started this Friday and every time you want to get in the groove.
DJ Spinall (real name Sodamola Desmond Oluseye) is a member of The Coalition Of Nigerian DJs Worldwide also known as NDJs; has worked as a DJ on Ray power FM Lagos and Eko FM Lagos amongst many other accolades. He is currently the Official DJ for Industry Nite which showcases and celebrates the Nigerian Musicians weekly.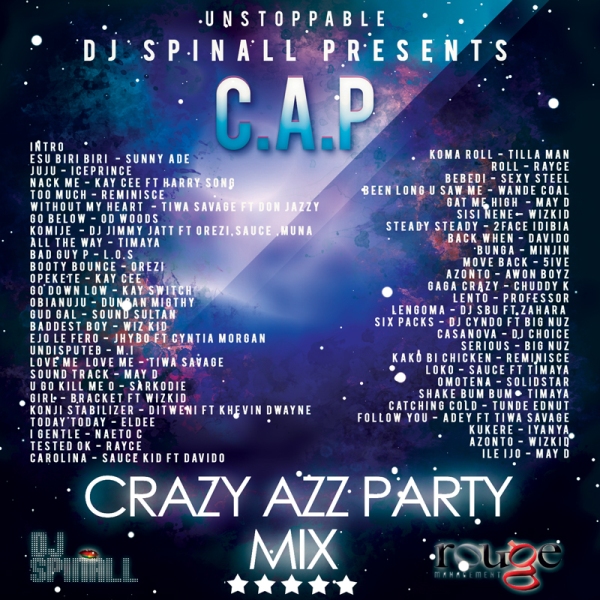 "Crazy Azz Party Mix″ features some of the biggest party anthems out right now. So, if you want to get in the mood and in the groove, get to clicking "Download" pronto to get your mixtape right now and start your weekend with that extra Mmph you know you need.
{DOWNLOAD}