As part of our 6th anniversary celebration, and in line with the BellaNaija ethos of entertainment, information and positively impacting lives, we are sharing 6 stories of real people who have been dealt with some of life's unexpected cards. In spite of these challenges, these people have found the strength to pull themselves up and trudge on and are willing to encourage others going through their own issues. Life is a roller coaster with its ups and downs and twists and turns. For Nike Oyetunde, the girl-next-door, she slipped and fell and with that fall came a discovery that she had osteogenic sarcoma. The realization that at 20, she was going to have to live without her right leg was overwhelming. We sincerely hope that you are inspired by her story.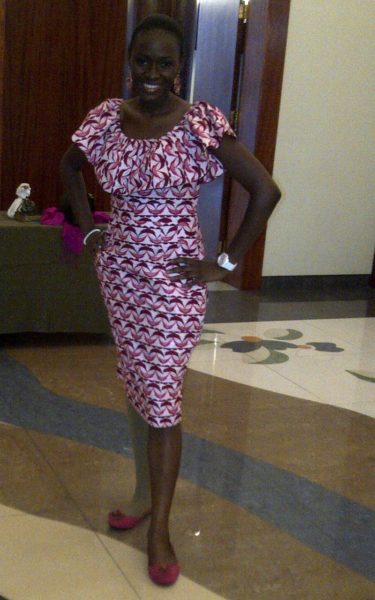 I'm an extrovert and I've always been this way. I went to school very close to home so I'd come back, hurriedly go through my homework and join the boys outside at playing football. I'm an only child but I never really felt it because I always had an aunt or uncle around so it was fun. I was never really lonely.
My mother was the disciplinarian and she didn't take any chances with me. She scolded me as often as I deserved even though I think she over did it sometimes. Primary school was at Command, Bonny Camp and then secondary school was at Queens College, Yaba.  QC was a great experience and after that it was off to Olabisi Onabanjo University, Ago Iwoye.
My Life Changing Experience
Everything was seemingly going on as planned. While I was at Uni, I came home for weekends and on one of those weekends,  a tanker came to supply water.  So I brought out water barrels for the water and when I was almost done, I slipped  and landed on my right knee. The pain that shot up my body was so excruciating I screamed for help. My dad ran to help me up. The pain subsided after a little while because I took a couple of pain killers and then I went back to school.  When I got back to school, the pain came back and I had to come back home. The doctors said I had a blood clot due to the fall and they had to drain out the limb. I went back to school but my condition kept deteriorating. Another x-ray revealed that the clot was still there and at this point I was referred to the National Orthopedic Hospital, Igbobi.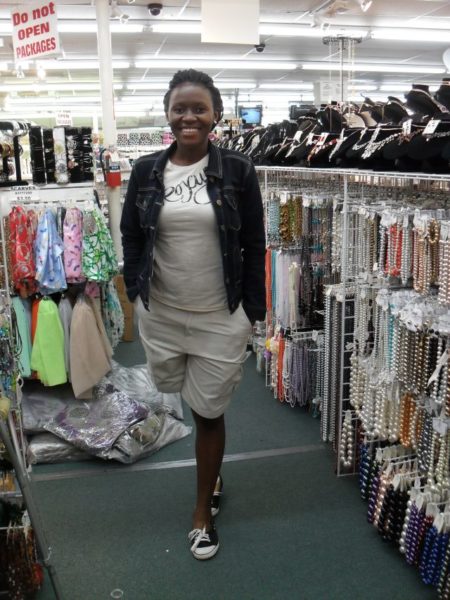 At Igbobi, I got the news that rocked my 20 year old world! I was diagnosed with Osteogenic Sarcoma (a malignant bone tumor) and I was told I was going to have to amputate my right leg in order to save my life. I was in my second year at the University and I was going to have to take off my leg?
I was devastated… in fact, there are no words to express how I felt. Unfortunately for me the doctor that informed me was totally without emotion. He had broken the news to me on a weekday and was planning to book me for a surgery a few days later. I was confused and in my mind the doctor didn't know what  he was saying because if he did he wouldn't have said it in such a harsh manner. My dad broke down and wept uncontrollably when the doctor told us. It took me over about six months of excruciating pains, agony and other medical opinion before I finally agreed to the initial diagnosis. I  couldn't accept the diagnosis. I even tried the trado-medical route. I guess I was in the denial phase at this point. Nothing worked.
A lot of people, friends, family deserted us. I mean, even people I considered relatively educated and informed ran away. Some people said they thought it was a contagious infection or even a curse. I even heard that it was probably the handiwork of someone as a repercussion of my seemingly bubbly self. My limb was eventually amputated in UCH, Ibadan I woke up that Saturday morning asking for my dad.  What I felt was relief. I didn't feel any pain, in fact I felt lighter. The first time I got out of bed I was afraid I'd fall down  didn't feel pains, I felt lighter. The very first day I got out of the bed to walk was so strange. I thought I was about to fall, I obviously had lost my balance but it felt so good to be out of bed.
Next stop was chemotherapy. I knew at that hair loss was one of the side effects of chemo but it was so heart wrenching when on my birthday I was losing so much hair. I was always crying. A part of me wondered how I was going to hide my hair loss.  My friends had a surprise party for me in the hospital and it was so much fun. I saw people I hadn't seen in years and there was so much food and there was lots to drink.  The next few weeks were gruesome. I had become so lean and my skin color had turned extremely dark. My skin was so tough that whenever my skin got pricked for a blood sample I wouldn't feel the pain. I was always nauseous and had lost my appetite. I relied on Hollywood gossip to keep me entertained while I was in the hospital.
Financial and Emotional Support
Money was a huge issue. It reared its ugly head at every point but somehow every time God always provided. I remember this particular day when my folks informed me that all we had was  ten thousand Naira and they were going to get a drug which cost exactly N10,000. Barely two hours later, some people came to see me with different money filled envelopes. God has always used different people to bless us at different times and six years later we're still standing by HIS grace. A lot of people called to encourage me and it was amazing. Even people I didn't know would just randomly call me up to talk to me, to encourage me. I must confess I went through really difficult times. I would literally just break down.I look back now and wonder how I coped through those difficult times and I must say that my parents were my primary source of support and then my friends and then members of my campus fellowship.
Living with my prosthetic leg
I had moved around for about a year with my crutches and I think that prepared me mentally to welcome a prosthetic limb. I got one prosthetic limb. It was made here and fitted here in Nigeria with some some imported parts. It was a misery. It was really uncomfortable  and I knew I had to get another one but the issue of money came again. Walking with it wasn't easy,even though I had briefly taken some physical therapy classes. I got another limb fitted abroad and even though it would never ever feel like nature's own,I am very appreciative and always look forward to learning new things about my limb.
Day to Day Survival
In an environment like ours, it takes extra work to walk with your head held up high. How do you explain the fact that a right thinking person would deem it fit to spite my mom with the fact that her only child is an amputee? How do you come to terms with the fact that public places don't have specially reserved parking or spaces for people with disabilities? How do I explain that getting into a bank or a building where you hope to transact business or just even need to be, is  not accessible to people with disabilities. I know we're slowly waking up to the realities of people living with disabilities in our society but the pace is slow.
There are a lot of people who are stigmatized. Imagine, where an individual was born with a congenital disorder and lost the use of either their spinal cord or limbs and as a result of that their family didn't think it fit to send them to school. The harm has been done from the closest and strongest agent of socialization. It takes a whole lot to fight this self demeaning thoughts. I have decided to 'forget the things behind me' , forge ahead and break grounds regardless. It's a fight I must contend in my mind daily and through my actions decide to ignore trivial issues and face much more important ones. We all have our individual struggles, and must resolve to defeat them. My faith has enormously helped me,I know for a certainty that behind this struggles,there lies greatness and influence.
Final words
When our personal struggles (in its varying forms) come, it may only seem like your world would end, in fact you'll be convinced that your world is ending but you have to decide to fight to live your life to the fullest. You will live. My life hasn't ended and yours wouldn't either. I haven't even started on this success journey, but I know am getting there with hard work and God. Don't give up, never do!
Live your life like its the last opportunity you have got.