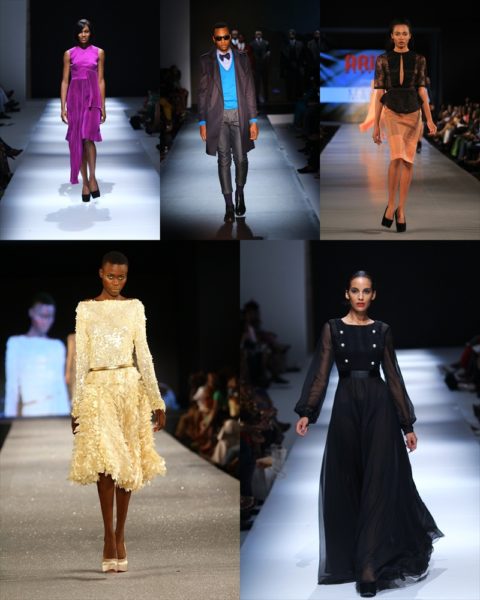 It's going down in New York City TODAY!
From today, Thursday 6th September 2012 till Thursday 13th September 2012, some of the biggest fashion brands in the world will gather in the Big Apple, for the Mercedes Benz New York Fashion Week, where they will be displaying their Spring/Summer 2013 collections.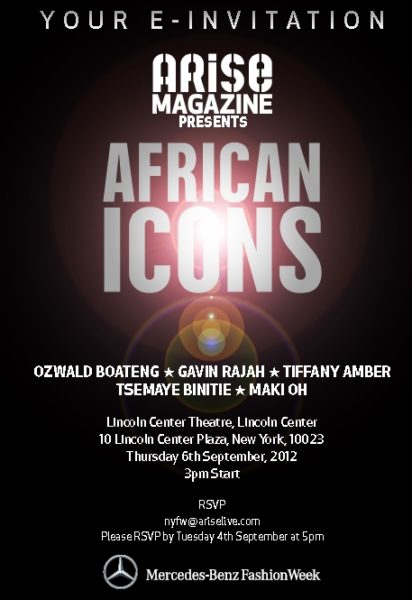 Arise Magazine, One of Africa's top selling fashion publications, will also be hosting its African Icons – Gavin Rajah from South Africa, Ozwald Boateng from UK/Ghana, Tiffany Amber from Nigeria, Tsemaye Binitie from UK/Nigeria and Maki Oh from Nigeria, at the Mercedes Benz Fashion Week. These top designers will display their latest collections today at the Lincoln Center Theatre, Lincoln Center, 10 Lincoln Center Plaza, New York, 10023, USA.
The show will kick off at 3 PM and we can't wait to see what these African Icons will dazzle us with. To RSVP, send an e-mail to [email protected].  Till then, check out some of the pieces displayed by the African Icons at the Arise Magazine Fashion Week 2012.