The year 2012 has been a very eventful year. Various happenings across the country have shaped decisions, influenced policies and changed the way both Nigerians and foreigners regard the country.
At BellaNaija, in our commitment to keep you regularly informed, we have tried to bring you news and updates on important events happening across the country.
As we count down the last few hours till the end of the year, we have compiled a list of 12 major events that will not be forgotten in a hurry as far as 2012 is concerned. There was never a dull moment in Nigeria, however, some events stood out and are worth recounting. Here is a list (in no particular order) of what we feel are the 12 major news stories of the year 2012.
DANA Air Crash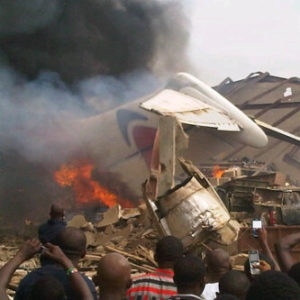 The DANA plane crash of Sunday 3rd June 2012, ripped the heart of the nation. All 153 passengers on board and some people on ground died when a commercial airliner operated by DANA Air heading from Abuja to Lagos crashed in the Iju area of Lagos. The event brought about a reawakening of the falling standards in the aviation sector and a ripple of events followed after the crash. President Goodluck Jonthan declared three days of mourning; DANA's operating license was suspended but the suspension was lifted some months after; the coroner's inquest was suspended and more.
Click to read:
Initial report of the crash
President Jonathan's official statement on the crash
Names of Family & Friends Lost on Dana Airlines Flight
Preliminary Report of DANA Plane Crash
First Lady, Patience Jonathan's response to allegations of being responsible for Dana Plane Crash
Petitions & Controversy trailing the Federal Government's reversal of Dana Airline's suspension
Suspension of the coroner's inquest
***
Doctors' Strike in Lagos state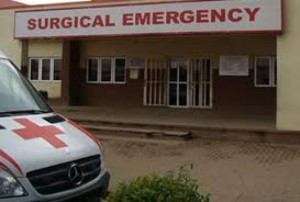 For several weeks in the course of the year, doctors in Lagos state under the aegis of Medical Guild went on an indefinite strike, shutting down health activities in major government health institutions. The effect of the strike was devastating for residents of the state as the health of many patients suffered and some lives were lost due to the lack of affordable health care. During the strike, the doctors and the Lagos state government were at loggerheads as for several weeks, both parties refused to succumb to the other's demands, thereby prolonging the strike.  The doctors demanded for the full implementation of  the Consolidated Medical Salary Structure, CONMESS just as the Lagos state government said it couldn't meet the demands. Also 788 doctors were sacked during that period but were later reinstated to their positions.
Click to read:
Hospitals shut down as doctors begin strike
Lagos state governor, Babatunde Fashola describes the doctor's demands as "Simply Impossible"
Lagos State Government Sacks 788 Striking Doctors, Employs 373 New Ones
Court Rejects Lagos State Government's Attempt to Stop Striking Doctors' Suit
Lagos Residents Groan as Indefinite Strike takes its toll
Federal Government Hospitals in Lagos join Sacked Doctors in Solidarity Strike
Sacked Doctors in Lagos Head to Court
Lagos State Government Reinstates the 788 Sacked Doctors
***
Cynthia Osokogu's Murder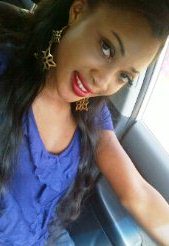 The tragic murder of 24 Year Old Cynthia Osokogu, a post-graduate student of Nasarawa State University and a clothing retailer by her Facebook friends in Lagos is another sad event that shocked many and brought a reawakening on the dangers of trusting people met via Social Media. Cynthia, upon the invitation of two young men she met via Facebook who promised to help her get cheap goods for her business was lured into Lagos. She was drugged, raped and killed in a hotel in Festac. Following her death her killers were arrested; the Pharmacists who sold the drugs to her killers were also arrested and released; other victims of her killers emerged; and the Federal Government made a move to ban Rohypnol, the drug used to sedate her.
Click to read:
Initial report on her murder
Cynthia's killers are arrested and confess
More victims of her murderers emerge
Cynthia is laid to rest
Federal Government moves to ban Rohypnol
Pharmacists arrested in connection with her murder released
Court orders rearrest of one pharmacist
National Orientation Agency Honours 7 Police Officers involved in her murder investigation
Friends of  Nonso Maduakor, a Pharmacist arrested in the murder case write in his defence
***
Farouk Lawan vs Femi Otedola: $620,000 Bribery Scandal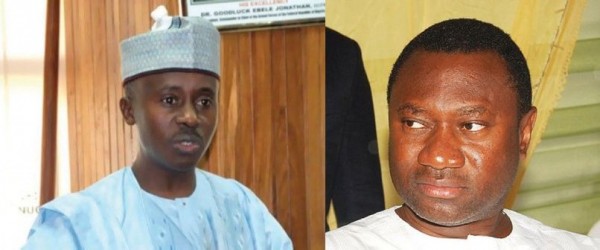 When President Goodluck Jonathan constituted a committee to probe into the alleged misuse of funds meant for fuel subsidy, his overall aim must have been to catch and prosecute the culprits who mishandled the funds. However, a few weeks after the committee was constituted, the tables turned against the Chairman of the House of Representatives' ad hoc committee on Fuel Subsidy, Farouk Lawan  who is alleged to have collected $620,000 as part payment for a bribe which he demanded from billionaire and oil magnate, Femi Otedola  in a bid to exonerate his companies from the fuel subsidy probe. The emerging stories from the discovery of the bribery; Lawan's denial and subsequent admittance of collecting the bribe; the release of phone conversations between Otedola and Lawan and many more was nothing short of dramatic.
Click to read:
Farouk Lawan denies and later admits to collecting the bribe
Transcript of Phone Conversation between Farouk Lawan & Femi Otedola over the alleged $620,000 Bribe
Part 2 of phone conversation between Farouk Lawan & Femi Otedola
Farouk Lawan Detained by the Police |  Video of how he asked House of Reps to Remove Femi Otedola's Companies from Probe Report
Farouk Lawan Makes a Dramatic Reappearance at the House of Representatives
IG of Police Receives Video Tape of Bribery Transaction
So Then, Where Is The $620,000 Bribe Money?
Is It a Dead End for the Farouk Lawan vs Femi Otedola Bribery Scandal?
***
James Ibori's Conviction and Sentencing in London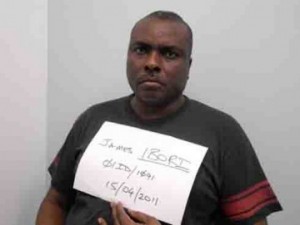 The former Governor of Delta state, James Ibori was undoubtedly, one of the most extravagant Governors ever in the history of our country, Nigeria. On February 27th 2012, he pleaded guilty to laundering millions of dollars from the oil-rich state. In a brazen case of corruption and fraud, Ibori was accused of stealing up to $250million. On Tuesday 17th April 2012, he was sentenced to 13 years in Prison at a UK Court. The news of his arrest, conviction, sentencing and other emerging stories was undoubtedly one of the most popular in 2012.
Click to read:
A look at James Ibori's "Fabulous" Lifestyle
James Ibori's Counsel Pleads for Leniency at the Final Hearing
James Ibori Sentenced to 13 Years in Prison in UK Court
John Fashanu's praise of James Ibori at UK Court | BBC Video Report on how Ibori started as a Petty Thief in London
UK Investigators Arrested for Taking up to £20,000 Bribe from James Ibori
From UK Prison, James Ibori buys Full Page in Nigerian Newspaper to wish Diepreye Alamieyeseigha a Happy Birthday
UK Police announces that corrupt politicians will no longer be able to send their children to UK Private Schools
***
UNILAG renaming to MAULAG
On Tuesday 29th May 2012, during the Democracy Day broadcast, President Goodluck Jonathan unveiled new changes in the country, part of which was the renaming of the University of Lagos after late Chief M.K.O Abiola. President Jonathan announced that the name University of Lagos would be changed to Moshood Abiola University of Lagos, an announcement which was met with severe resistance by authorities and students of the University as well as other interest groups. Soon after the announcement, students of the institution poured out into the streets to protest, an action which lasted for two days. Although the Federal Government tried to put up a strong front, a court later restrained the FG from renaming the institution.
Click to read:
President Goodluck Jonathan Renames University of Lagos as Moshood Abiola University
UNILAG Students Pour Out on to the Streets in Protest of School's Renaming
Bill for the name change goes before the Senate
FG Insists that University of Lagos would be Moshood Abiola University
ASUU, SNG, Aturu, Sargay & Others Differ over President Goodluck Jonathan's Renaming of UNILAG
UNILAG Students Rejoice as Court Restrains FG from Renaming Institution
***
Aluu4: Murder of Four Undergraduate students of University of Port Harcourt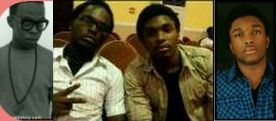 Nigerians were thrown into shock when news of the brutal killing of four students of University of Port Harcourt was spread. On Friday 5th October, 2012, the students were beaten to death by a mob in Aluu community, Port-Harcourt where they resided in off campus accomodation. Although they were initially accused of being cultists and robbers, the Inspector General of Police later exonerated them of all charges saying they were innocent and killed unjustly. Their death threw the country into a sober mood as students of their institution later protested; the institution was shut down, among other events that followed their death.
Click to read:
Jungle Justice & the Killing of 4 UNIPORT Students 
UNIPORT Shut Down Indefinitely following Violent Protests in ALUU by Students
IG of Police Releases Statement on Aluu4
Outrage over Video of Lynching of 4 UNIPORT Students | Police Arrest Community Chief & 12 Others
Police Arrest Coxson Lucky, the Mastermind behind UNIPORT Killings
Mother of Chiadika Biringa, one of Aluu4 Victims says Policemen were present when her son was killed
D'banj Releases Heartfelt Message on the Gruesome Murder of UNIPORT Students
M.I Abaga Writes Touching Piece for Murdered UNIPORT Students
Parents of Murdered UNIPORT Students Seek for Justice through BBC Radio Interview & Petition to the Senate
Close Friends of Murdered UNIPORT Students speak about the Bond & Good Character of #Aluu4 in Radio Interview
One of the Aluu 4 Victims, Lloyd Toku Mike is Laid to Rest in Port Harcourt
UNIPORT Reopens for Academic Activities
***
Boko Haram's Violent Attacks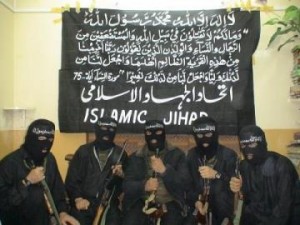 Hundreds of lives were lost in Nigeria, mostly the North-Eastern states in the most brutal way this year through bomb blasts and violent attacks by the radical Islamic sect, Boko Haram. Day after day, week after week, the sect terrorized Nigerians, launching bloody attacks on churches, schools, and public places. Each time, there was blood shed, loss of lives and tears. What is sad about the situation is that it has not been brought to a halt. The threats, bloodshed and insecurity of lives and property still rages on in most Northern states of the country.
Click to read:
Suicide Bomber & Gunmen Attack Churches in Jos & Borno
Three Bomb Blasts hit Separate Churches in Zaria, Kaduna
Boko Haram Claims Responsibility for Bombings in Kaduna
Suicide Bomber Kills 15, Injures 40 at Living Faith Church, Bauchi
Boko Haram bombs Thisday Office in Abuja
15 Confirmed Dead As Bomb Blast Hits Christian Students' Fellowship at Bayero University, Kano
Yet Another Bomb Explosion Rocks Kano
Boko Haram Threatens to Bomb Lagos & Abuja
Boko Haram Threatens More Media Houses via YouTube
Boko Haram writes FG Listing New Conditions for Dialogue
***
Pastor Ayo Oritsejafor's Private Jet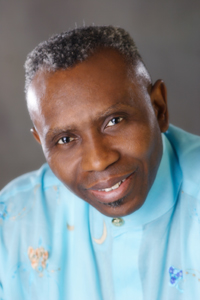 On Sunday 11th November 2012, a multi-million dollar private jet was gifted to the President of the Christian Association of Nigeria (CAN)/President of the Pentecostal Fellowship of Nigeria (PFN) – Pastor Ayo Oritsejafor, an event which later became one of the hottest topics on Nigeria's media sphere. The acquisition of the private jet by the Pastor was followed by a plethora of comments and debates on whether it was appropriate for a "man of God" to own such an expensive item. It was to became one of the most sensational topics of 2012.
Click to read:
Pastor Ayo Oritsejafor receives a Multi-Million Dollar Jet from Congregation
Should A Man Of God Own A Private Jet?
Nigeria Tops the World List as one of the Fastest Growing Private Jet Markets
Pastor Ayo Oritsejafor speaks on Private Jet Acquisition
***
Patience Jonathan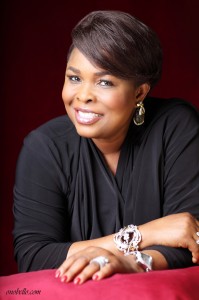 The first lady of Nigeria, Patience Jonathan was perhaps one of the most talked about women in Nigeria in 2012. She made the headlines several times, for diverse reasons and every time she did, she exuded this "you-can't-stop-me" confidence that always made news about her a trending topic. From her appointment as a permanent secretary in Bayelsa state, to the mystery shrouding her prolonged stay in Germany for health reasons and her carnival like reception upon her return, the First Lady always had some drama around her.
Click to read:
Presidency Debunks Rumours of First Lady's Illness & Treatment in German Hospital
First Lady of Nigeria Patience Jonathan returns home from German Hospital
Delta State University awards Patience Jonathan & Ngozi Okonjo-Iweala Honorary Doctorate Degrees
Patience Jonathan Responds to Allegations of Being Responsible for Dana Plane Crash
Patience Jonathan appointed as a Permanent Secretary in Bayelsa State
Patience Jonathan responds to Outrage over Permanent Secretary Appointment
The Buzz Surrounding First Lady of Nigeria, Patience Jonathan

***
CBN, Lamido Sanusi, N5,000 Notes
The apex banking institution in Nigeria, the Central Bank of Nigeria and its Governor, Lamido Sanusi were prominent names in financial related news this year. The bank came up with a number of policies, suggestions and reforms that were trending topics across the nation. In August 2012, Sanusi announced that the apex bank was going to introduce N5000 notes into circulation, a move which was resisted by most Nigerians and was eventually thwarted by the Presidency and House of Reps. The CBN also made mention of introducing coins dispensing ATM Machines, graphic ATMs for the physically challenged and halted the N100 charge for inter-bank ATM withdrawals.
Click to read:
Lamido Sanusi announces introduction of N5,000 notes
President Goodluck Jonathan Orders CBN Governor to Halt Introduction of N5000 Notes
FG Endorses Introduction of N5000 Notes
House of Reps Orders CBN to Withhold Introduction of N5000 Notes
Protesters storm Headquarters in Abuja in Protest Against New Notes
Bankers' Committee of CBN Stops N100 Charge for Inter-bank ATM Withdrawals
CBN to Introduce Graphic ATMs for the Physically Challenged
CBN To Introduce Coin Dispensing ATMs
***
Chinua Achebe
The renown novelist, Chinua Achebe, brewed up quite a storm this year following the release of his long awaited war memoirs 'There was a Country'. The book received some good reviews, however, his accusation of the late Chief Obafemi Awolowo, one of Nigeria's most respected leaders of being part of the genocide brought up perhaps one of the most heated debates in the comment section on BellaNaija. The piece written by another renown novelist, Chimamanda Ngozi Adichie titled "We Remember Differently" brought up another round of debates
Click to read:
Chinua Achebe's attack on Obafemi Awolowo in his Latest Memoir "There Was A Country" stirs controversy
Chinua Achebe at 82: "We Remember Differently" by Chimamanda Ngozi Adichie
***
Wait a minute! Do you remember #Occupy Nigeria? It is more than just a News item; it became a movement!  The #Occupy fever spread from the far West and soon landed in Nigeria en route North Africa. Only it was ignited by a January 1st announcement of the removal of fuel subsidy and a corresponding increase in the pump price of petrol. Nigerians would not have any of it, and in less than 24 hours, what would become one of the nation's most significant civil mass protests began. Small groups of determined Nigerians multiplied across several major cities and increased rapidly in size, no thanks to the growing influence of social media and technology in propagating information. More than 16 people died in the ensuing seven days plus of civil disobedience that saw the Nigeria Police Force and (Nigerian soldiers in Lagos) cracking down on protesters. Check out the website here: www.occupynigeria.org.ng
***
We wish you the very best of 2013 and we say thank you for visiting us daily for your regular news updates. We would continue keeping you informed with the latest events across the country in the coming year.
So, tell us, what do you think about this list? What in your opinion were the most important events of 2012?