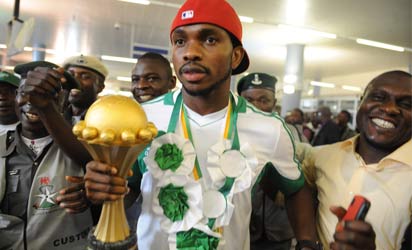 After winning the African Cup of Nations 2013, members of the Nigerian national football team, the Super Eagles along with their technical crew and officials of the Nigerian Football Federation arrived Abuja this afternoon to a tumultuous crowd of jubilant supporters.
They touched down at the Nnamdi Azikiwe International Airport, Abuja at about 3:15pm.
Among the crowd of jubilant supporters were Secondary School students who dressed in their uniforms, waited for the team convoy and waved Nigerian flags.
The Super Eagles had on Sunday night defeated Burkina Faso to become the African Champions for the third time.
After their welcome at the Airport, they were taken to the National Stadium for a ceremony. They are also due to attend a reception to be hosted by President Goodluck Jonathan this evening.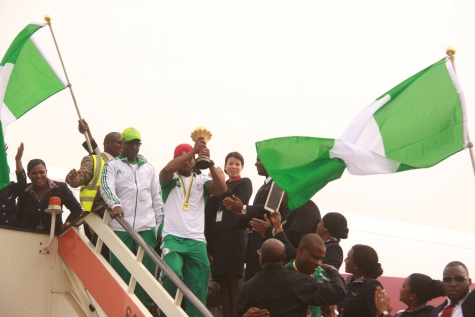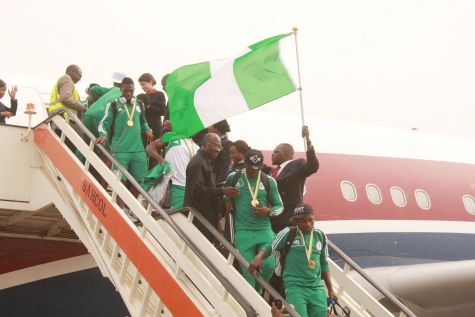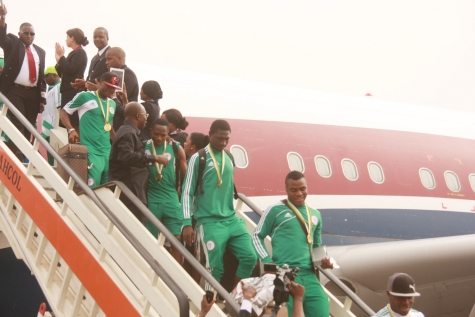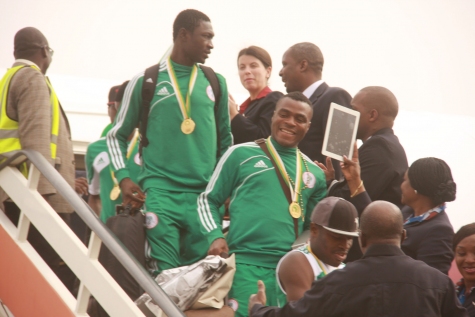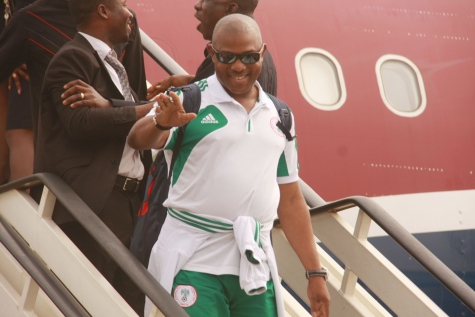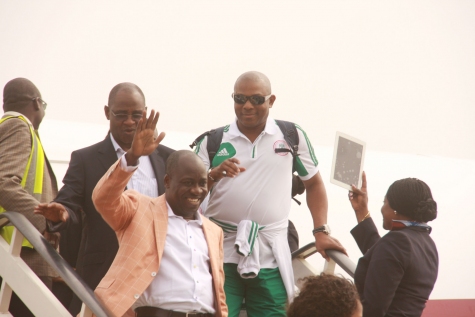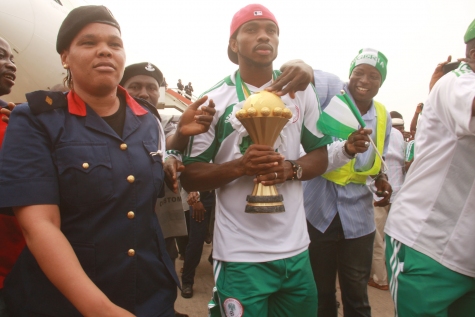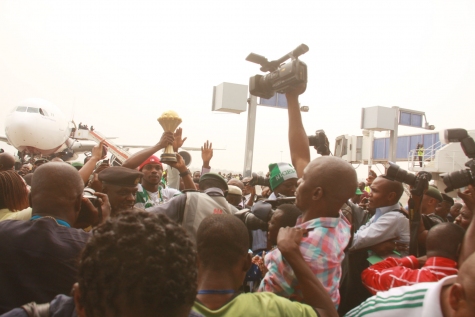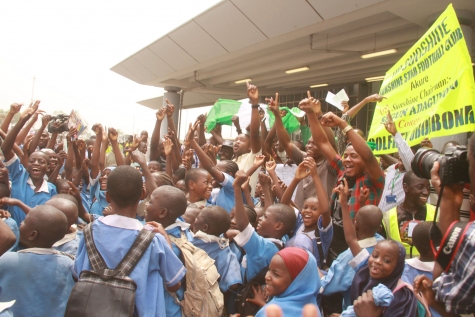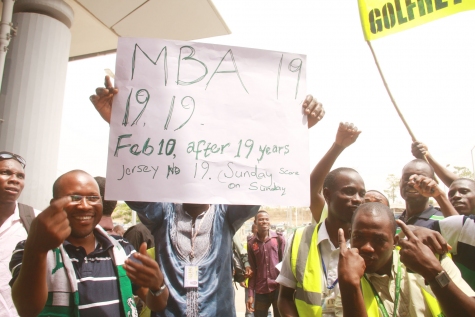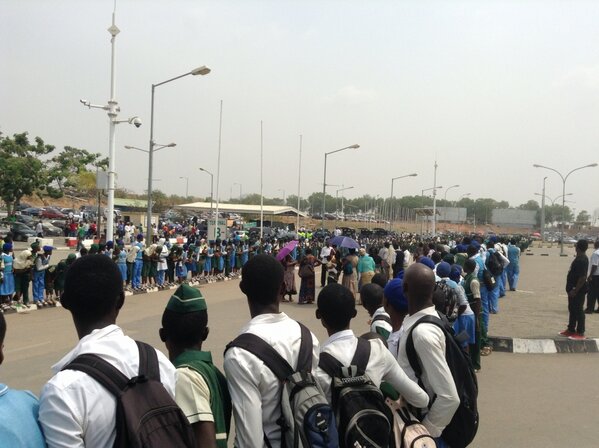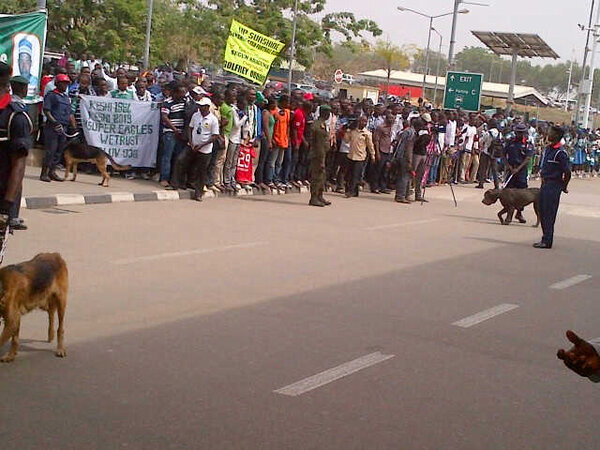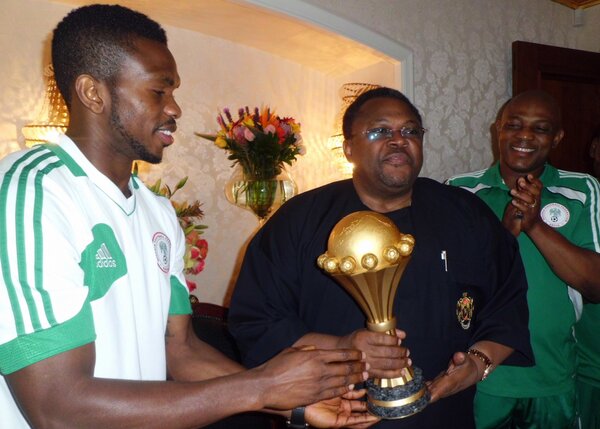 Photo Credit: SaharaReporters | Vanguard | Nairaland