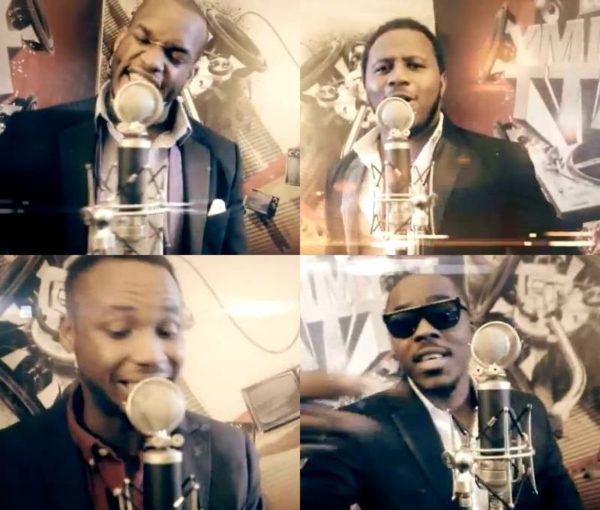 The Syndik8 All Stars – Lynxxx, Nedu, Blink & Ikon, "Shout Out to Black Magic", came through to the DJ Jimmy Jatt's Jimmy's Jump-Off studio to bust some fire hot bars, to show off their skills, and, as a prelim to the big things they are about to drop – Lynxxx's "Eziokwu" video dropping soon, for example.
They all went in one by one with sick verses over Beyonce's 'De Ja Vu' instrumental for over 10 minutes.
Watch part 1 of the 3-part freestyle footage.

Follow them on twitter
Lynxxx – @Chukie_Lynxxx
Blink – @iamblink
ikon – @TheRealikon
Nedu – @Nedu_Brazil