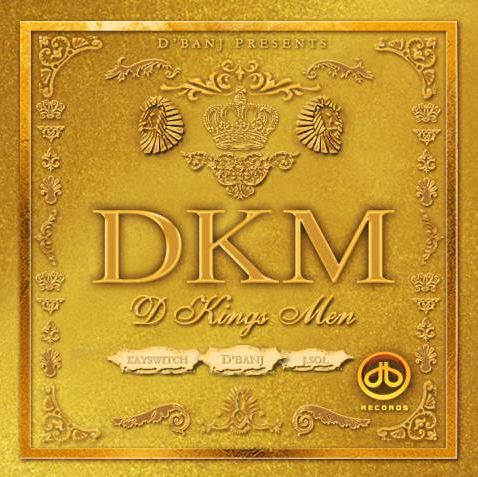 Contrary to popular belief, the album that the Koko Master, D'Banj had been working on, since establishing his DB Records, wasn't his own alone. And, from the album artwork revealed a few minutes ago, for the first album off his new DB Records label, "D Kings Men", one can tell that it's a record label compilation album featuring the 3 DB Records' acts – Kay Switch, D'Banj and J. Sol.
Thank u all for the Long wait..as they say the patient dog eats the fattest bone.FOOD is ready DB RECORDS PRESENTS IT's.1st OFFICIAL ALBUM.

— D'banj kokomaster(@iamdbanj) February 26, 2013
"D Kings Men", DKM is slated to drop on the 30th of March, 2013 but as stated by D'Banj via Twitter, 'presale' starts this Friday, March 1st, 2013.
#RoadToDKM……… D Kings Men Album out March 30th. Presale from This Friday MAR 1 2013… — D'banj kokomaster(@iamdbanj) February 26, 2013
We're definitely excited to find out what DB Records has got in store for the music industry at large. Will such new singles as D'Banj's "Bachelor" & "Cashflow" and Kay Switch's "Sister Caro", "Oluwa Is Involved", "Gone Are The days" , "Owunmi" and "Send Down The Rain" will make the cut for the album? One thing's for sure, we know the long-awaited "Scapegoat Remix" with Kanye West will be on the compilation.
And the compilation will have the anticipated single Scapegoat featuring Kanye west. OoooSsssHhhEeee. And many more hits. Get ready.

— D'banj kokomaster(@iamdbanj) November 15, 2012
Will "DKM" sweep us off our feet? What other artists will be featured on the album? And, a topic very hard not to avoid, how will it perform head-to-head with Mavin Records' "Solar Plexus"? What do you think?
Here's a photo from Olamide's Instagram account featuring Olamide, D'Banj & Kay Switch, aptly captioned "Killa Squad"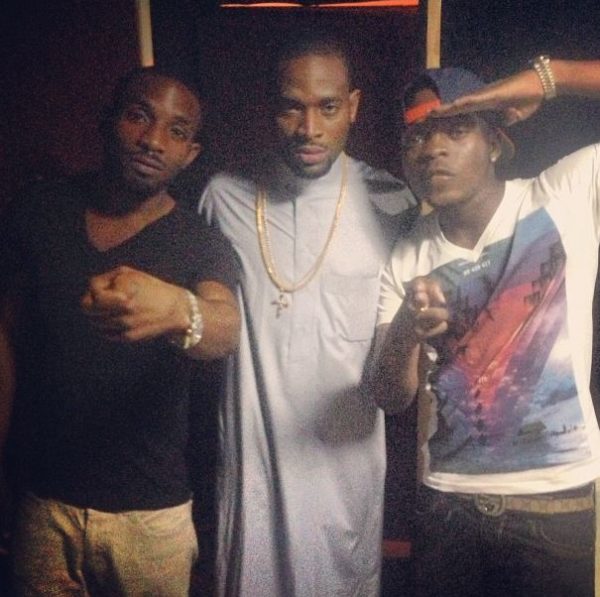 Please share your thoughts.
Photo Credits: D'Banj's Twitter | Olamide's Instagram