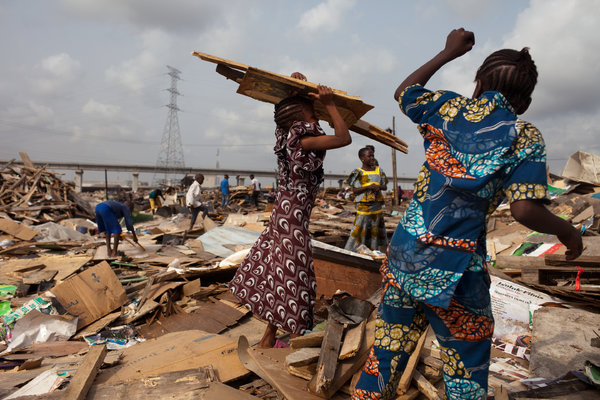 On Saturday 23rd February 2013, the Lagos state government demolished over 500 dwellings at the Badia East Local Government making homeless perhaps 10,000 of Lagos's poorest residents and destroying a decades-old slum.
Without any notice given to the residents, the demolition exercise was carried out, with some of them saying they were given only 20 minutes to pack their belongings. Within a period of six hours, the community was reduced to a heap of rubbles.
New York Times visited the demolition site and spoke to some residents who have now been rendered homeless. See excerpts from the report below.
Click here to read the full story.
The demolition exercise
The scene Saturday was classic: a black police vehicle pulled up early, armed, uniformed policemen sprang out to quell any restiveness, and the backhoes went to work under the eyes of dismayed residents, slashing through thin wood and concrete block.
Street toughs — called "Area Boys" in Lagos, and often employed by the state government's demolition squad for around $10, activists said — got busy where the backhoes could not penetrate, smashing flimsy structures with sledgehammers and, Mr. Momoh and others said, stealing residents' possessions.
Many said they were given 20 minutes, at most, to pack up their belongings.
"Everybody was running helter-skelter," said a resident, Femi Aiyenuro, adding that those who went back in to retrieve possessions risked being beaten with rifle butts and batons. "They started beating people."
What little that could be salvaged was piled along a railway line running along Badia's edge.
"They were flogging me," said Charity Julius, 27 and pregnant. She said she ran into her dwelling to fetch her baby boy, and once he was safely out, she ran back to gather as many possessions as she could. The police did not like that and beat her, she said, showing a bruise on her right arm as evidence.

Residents count their losses
"We don't have anywhere to stay," said Joy Austin, a mother of three. "Everybody is outside now. We don't have anywhere to go." Her sleeping accommodation is now a filthy foam mattress placed on cardboard, in the mud; her children sleep under low torn mosquito nets.
"I lost everything," John Momoh said. "We are trying to bring out some sticks, to look for our daily bread," he said, poking the rubble. "We don't have money to eat."
A 30-year-old cook, Kingsley Saviouru, said: "They demolished everything. They didn't give us anything. We are here, suffering."
"I don't know the reason why they do all this," said Ms. Austin, as other residents crowded around. "I don't know why they break everything. We don't expect it, now. People were still sleeping. We didn't pack up anything."
Human Rights Activists react
As for the new housing, "there's not a chance they can afford it," said Felix Morka, executive director of the Social and Economic Rights Action Center, a local economic rights group, adding that Badia residents earn under $100 a month on average.
"They want a Lagos that looks good, that feels good, that glitters. But they are well aware that Lagos is Lagos because of the people that live here. They are doing this without regard for the people who live here."
***
Lagos state under the leadership of Babatunde Fashola has been lauded in the international financial media, especially with new projects such as the Eko Atlantic City. But despite this international recognition, the state which is home to perhaps 21 million people still has a number of sprawling slums with a large percentage of the population in dire need of proper living conditions.
As the report says: Two-thirds of the city's residents live in "informal" neighborhoods, as activists call them, while more than one million of the city's poor have been forcibly ejected from their homes in largely unannounced, government slum clearances over the last 15 years, a leading activist group says.
What are your thoughts on the recent demolitions and housing deficit in the state?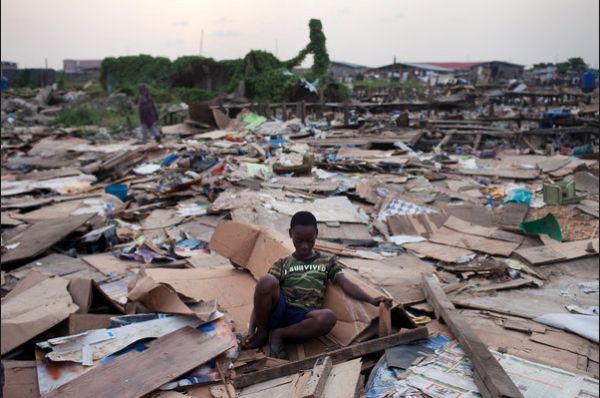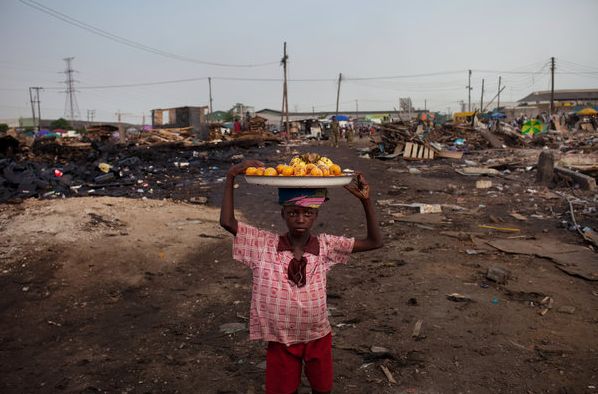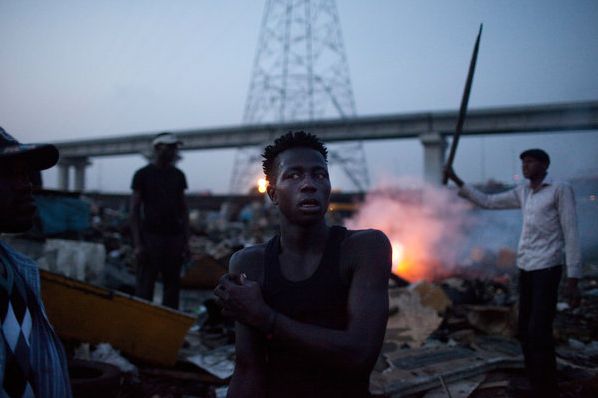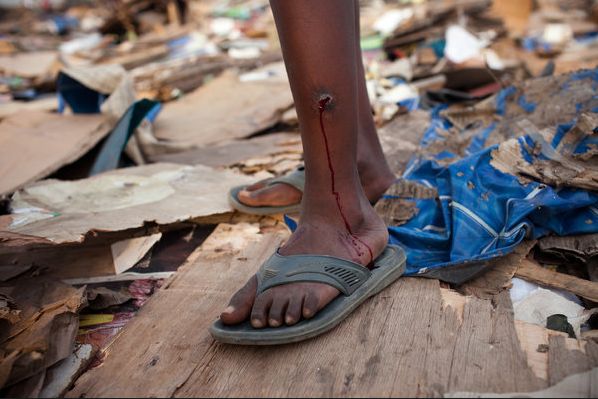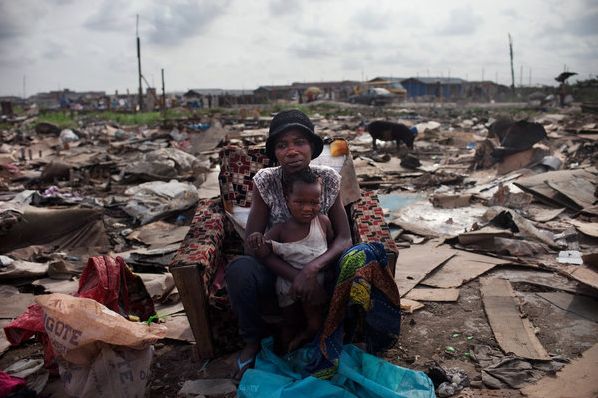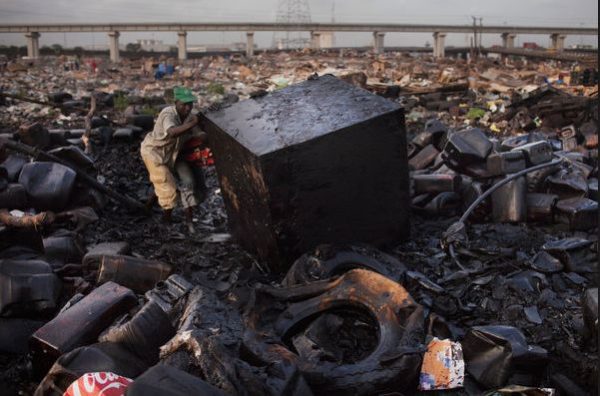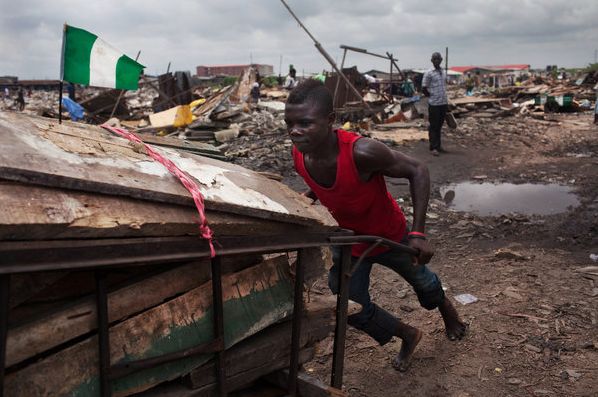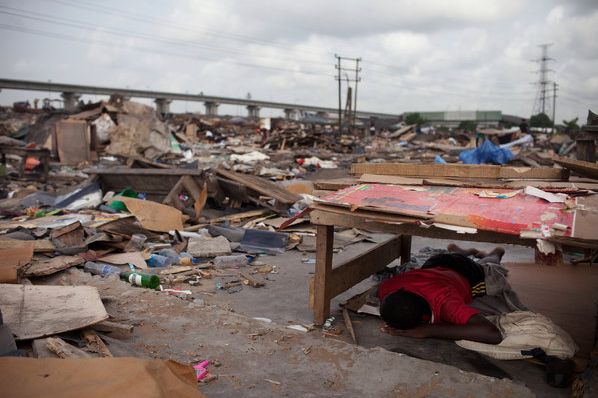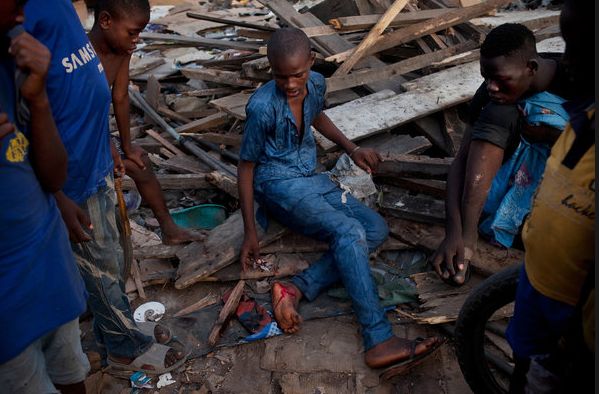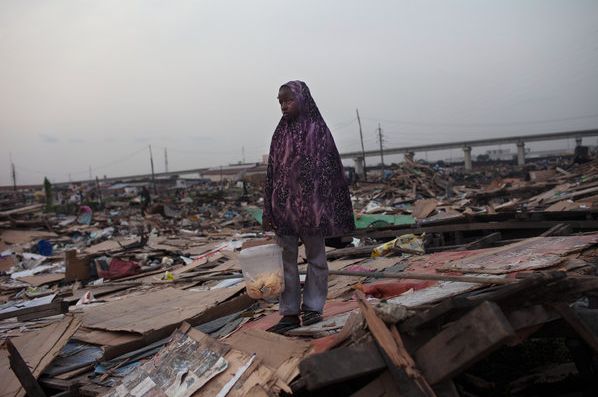 Photo Credit: New York Times