For many Nigerians who have lived abroad for several years, the idea of returning home even for a visit is one that is considered with some apprehension. This tends to be more common among those who spent just a little part of their childhood in Nigeria before being whisked away to a foreign land. The memories are vague and one begins to wonder, should I or should I not return home? What would my former house look like? Would I see my childhood friends? Will they accept me?
These were some of the questions that ran through the mind of video blogger Ikenna Azuike, the founder of What's Up Africa before he returned home recently to shoot the video "Back to Ikenna's Roots". During his recent visit to Nigeria, he shot an emotional video, showing how he retraced his steps back to the house where he grew up as a child, went to the same flat he lived with his parents and recalled some of his childhood memories.
Born in Surulere, Lagos 33 years ago, Ikenna attended Adebokun Primary School and St. Saviours School Ebute Metta in Lagos before moving to the UK with his parents when he was nearly 8 years old. Although before 2013 he paid a visit to Nigeria 15 years ago, this was the first time he was returning to the house he left as a child 26 years ago. The video which is a must watch for everyone, especially those living abroad.
But just before you watch the video, read a bit more about Ikenna who tells BellaNaija the story of his journey from Lagos to Amsterdam, and how he started his video blogging site What's Up Africa.
My Family
My Mum is half German and half Ukranian and my Dad was born in a village in Imo State called Umunakanu. My parents are very loving and have always put me first. They lived together in Lagos for 11 years and then we moved to the UK. We are a very close family of just 3, unfortunately I don't have any siblings. But I do have plenty of cousins based all over the world. I now live in Amsterdam, The Netherlands with my Dutch girlfriend and our daughter.
What's Up Africa
After, I guess encouragement from my Dad (you know how it is with Nigerian fathers), I studied Law and worked as a Lawyer for four and a half years. But despite the financial security of that profession and the opportunities to live and work in London, Singapore and New York, I was very unhappy and wanted to do something more creative and fulfilling. So, much to the then dismay of my Dad, I decided to leave my Legal career and start a new one in Journalism. I joined Radio Netherlands Worldwide and pitched the idea to them for What's Up Africa – a concept inspired by US Satirical News Show called 'The Daily Show'. They liked it and here I am today. My Dad sees how much happier I am and what I'm achieving and is very proud of me, as is my Mum.
Why it took so long to return to Nigeria
I was invited to come to Lagos to speak at a Video Blogger Workshop during the Social Media Week Lagos. It took ages for me to come back because I didn't feel the intensity of needing to reconnect with Lagos. I have always had Nigerian friends and family close to me and I read about Nigerian news online. But about 3 years ago, I started to get an itch to get back to Lagos. I can't explain why it happened all of a sudden, but it just did. Now that I've had such an intense trip back and I enjoyed it so much, I can guarantee that I'll be back more often.
Differences between living in Nigeria and living abroad
Nigeria is full of opportunities right now. We as a people are entrepreneurial and driven, we are loud and proud. That's a pretty exciting combination but although on an emotional and perhaps career level, I know I could enjoy life in Nigeria with my family (and it is something I've seriously considered since my recent trip), I know that right now my quality of life in terms of traffic, cost of living, proximity to my parents and friends is better in the Netherlands. The decision I have to make is which is more important to me at this stage of my life. Nigeria is not going anywhere so I may just have to be patient. If I don't relocate now, perhaps next year or the year after that.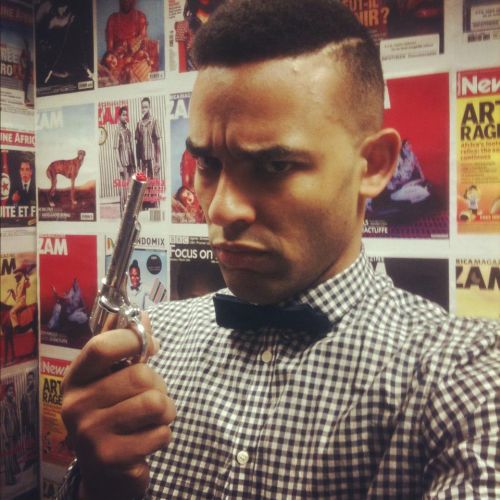 My perception of Nigeria
Booming! Economically, technically and creatively – but these huge opportunities are only accessible to a small minority of our population. 47% of the country may be entrepreneurial and driven but they are also illiterate. We need better, stronger leadership; we need to harness the power of our diaspora community, we need stronger institutions. We are on the right road and we have incredibly positive role models. But we have some way to go.
What the visit taught me
It has taught me that even though I may have Nigerian friends and family abroad, it's important to stay physically in touch with my roots. There is no virtual or internet substitute in the world that can compare with walking Lagos streets, meeting and laughing with fellow Lagosians, breathing in the Lagos smog…
Lessons Learnt
To bring more money to Lagos next time. The city is expensive!
So tell us, do you have an itch to come back to Nigeria? What would you love to do if you have a chance to come home anytime soon?
_____________________________________________________________________________________________________________
Ikenna Azuike is the founder of What's Up Africa, a provocative and entertaining programme about African news, initiatives and people. He created it in Feburary 2011 after feeling frustrated by the unbalanced and often inaccurate portrayal of Africa in western media. What's Up Africa is produced by Radio Netherlands Worldwide. For more information, please visit www.facebook.com/whatsupafrica | www.youtube.com/ikennaazuike