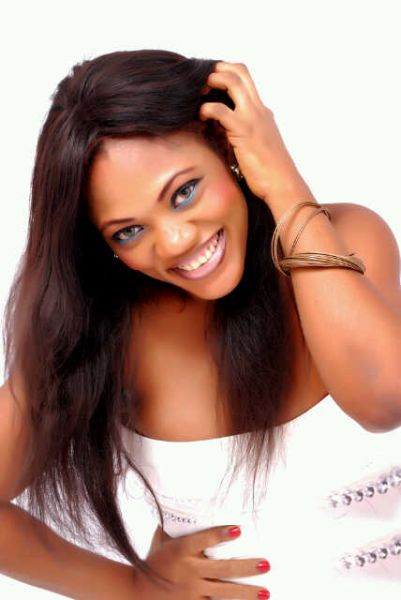 During the Amstel Malta Box Office (AMBO) Season 3 reality show, one contestant that really captured my attention and went on to win the show that year was Bhaira McWizu. It was one of the seasons which I followed keenly and I wasn't surprised when she clinched the ultimate prize. Shortly after winning the show, she starred in the AMBO produced movie 'Cindy's Notes' where she played the lead role alongside Nonso Diobi. She later featured in 'Kiss & Tell' and soon to be released '7th Commandment'.
Recently, I ran into the beautiful actress and I couldn't resist the urge to ask her a few questions. The 29 year-old actress seems to have been off the scene for a while and I was curious to know what she'd been up to. She was in a bubbly mood, excited about her new projects and was quick to point out that she has a brand new image and now goes by the name 'Bayray'.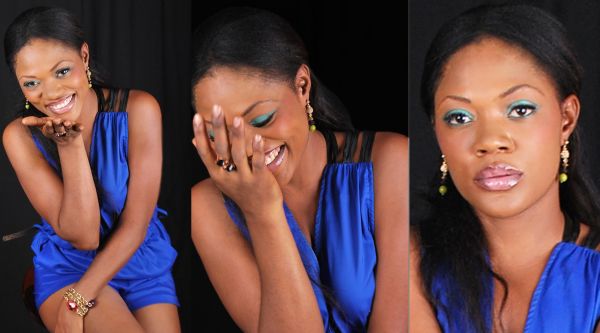 Hi Bayray. It's so good to see you. Since winning the AMBO a few years ago, how easy or difficult has it been getting movie roles and establishing yourself as a professional actress?
If you'd asked me that a few years ago, I would have said it's been quite breath taking but now I think I've adapted to the situation and I know the terrain more. I've always been a determined person so no matter how hard it gets, I keep getting back up and I keep doing what I believe is right and I would always succeed God willing.
As Nollywood gets bigger, lots of new talents are  being added into the industry. What qualities do you think one must have to succeed in the face of competition?
I must give a shout out to actresses like Genevieve Nnaji and Omotola Jalade-Ekeinde who have been able to keep their ground for so many years. It's not been that easy, it's quite competitive and you have to be determined, you have to know your craft, you have to look good and have the right attitude. If you have all of these things combined, there is no competition that can disturb you.
Aside from acting, what else has been taking up your time recently?
Fashion! I just started officially my jewellery and clothing line, Bayray McNwizu Classic Collection. The website would be open soon so that has been taking a lot of my time and it should explain why I've been away for a while.
Some years ago, it was reported that you got married and were going to take a break off acting.
I am not married! People should stop marrying me off to people.
Oh really. The rumour was everywhere. It was also reported that you were pregnant.
Someone saw me and said "Congratulations, I saw it on TV that you got married. Happy married life." I was so surprised. No, I wasn't pregnant.
What do you think prompted the rumours?
You know how they say, every smoke has a fire somewhere. Of course, I took time out to do things I considered personal, things that I've never really talked about and I don't feel obliged to talk about now. I was supposed to get into something like that but it didn't really work out as I planned. The rumours would always start from something small and blow up to something huge. But this is me, still standing, still focused and enjoying my life.

Did you at any time take a break off acting?
Even when I supposedly took a break, that was when I did '7th Commandment' and when people watch that movie, they will see what I mean by taking a break.
How have you moved on since then?
Things happen but you just have to get back up and continue the work, it's not a new thing. We are getting back on the second season for a TV production called 'Knock Knock' and I do believe that I would be doing some interesting film projects this year. I'm glad for the opportunities.
We look forward to seeing more of Bhaira on the screen in 2013.
Bhaira in Cindy's Notes