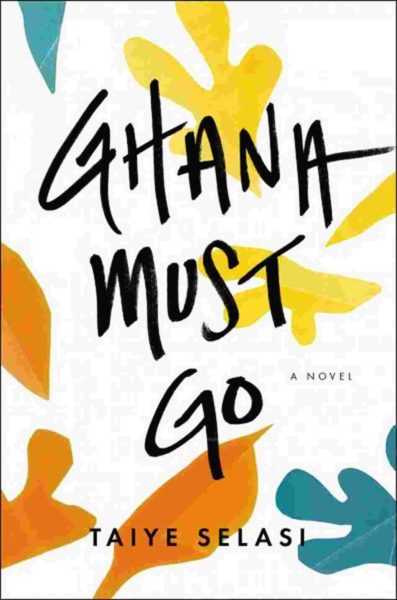 Over the past few months, the literary world and social media has been abuzz since the release of Nigerian-Ghanaian author Taiye Selasi's debut novel Ghana Must Go in March 2013.
The Yale American Studies graduate's book covers a lot riveting subject matters including cultural displacement, love, death, racism, sibling rivalry, bulimia, and pedophilia. In a chat with Scotsman, Taiye shared that she wrote the book in different countries including Sweden, Nigerian, Ghana, Denmark, India and Italy.
Read the Synopsis for "Ghana Must Go"
Kweku Sai is dead. A renowned surgeon and failed husband, he succumbs suddenly at dawn outside his home in suburban Accra. The news of Kweku's death sends a ripple around the world, bringing together the family he abandoned years before. Ghana Must Go is their story. Electric, exhilarating, beautifully crafted, Ghana Must Go is a testament to the transformative power of unconditional love, from a debut novelist of extraordinary talent.

Moving with great elegance through time and place, Ghana Must Go charts the Sais' circuitous journey to one another. In the wake of Kweku's death, his children gather in Ghana at their enigmatic mother's new home. The eldest son and his wife; the mysterious, beautiful twins; the baby sister, now a young woman: each carries secrets of his own. What is revealed in their coming together is the story of how they came apart: the hearts broken, the lies told, the crimes committed in the name of love. Splintered, alone, each navigates his pain, believing that what has been lost can never be recovered—until, in Ghana, a new way forward, a new family, begins to emerge.

Ghana Must Go is at once a portrait of a modern family, and an exploration of the importance of where we come from to who we are. In a sweeping narrative that takes us from Accra to Lagos to London to New York, Ghana Must Go teaches that the truths we speak can heal the wounds we hide.
The book retails for $ 17.56 on Amazon. Click Here to Buy
Have you read "Ghana Must Go"? Share your thoughts