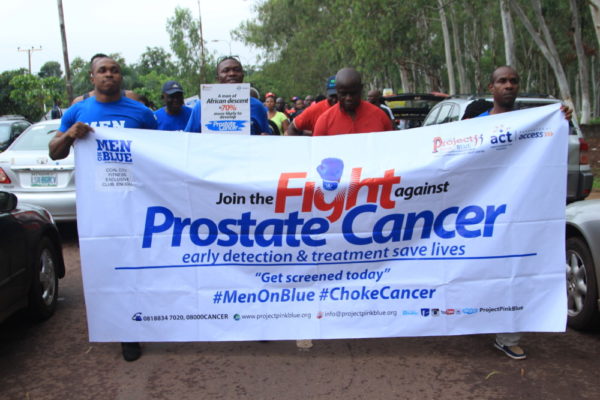 Project PINK BLUE with support from Aspire Coronation Trust (ACT) Foundation has rolled out a life-saving initiative for 2000 Nigerian men known as "Men on Blue". The initiative is focused on prostate cancer awareness, free prostate specific antigen (PSA) test, support, health education and navigation.  Men on Blue is one of Nigeria's first prostate cancer initiative that is traveling to different cities across Nigeria. It started in Enugu in June 2018, today it took place in Abuja and in September 2018 it will happen in Lagos.
Prostate cancer has become the most common cause of cancer death among Nigerian men. Prostate cancer develops mainly in older men and could be more aggressive in African men compared to men of other races. Men aged 65 or older are more at risk of prostate cancer, the average age at the time of diagnosis is about 66. Hence, it is rare in younger men, however, with the increasing rate of prostate cancer, men aged 40 above are encouraged to get screened. Researchers have found several factors that might affect a man's risk of getting prostate cancer, these are: age (6 in 10 cases of prostate cancer are found in men older than 65 years), family history/genetic factor (having a factor or brother with prostate cancer more than doubles a man's risk of developing this disease), poor diet, obesity (overweight), smoking, exposures to some chemicals, sexually transmitted infections (STIs), and vasectomy.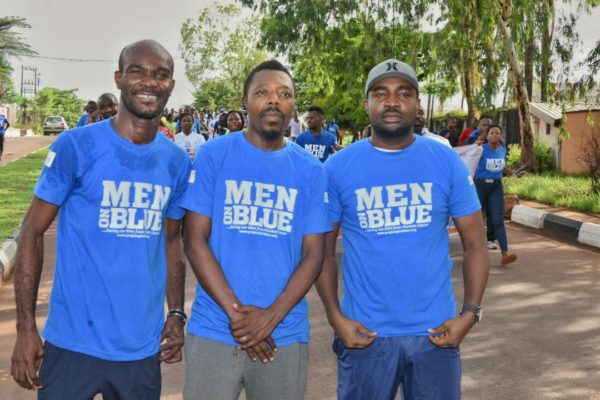 "In Nigeria, several families have lost their fathers, uncles, brothers, and in-laws to prostate cancer, mostly because the prostate cancer were presented to the doctors at a very late stage, when the cancer has spread to other parts of the man's body like bone, lymph nodes, etc. said Runcie C.W. Chidebe, Executive Director, Project PINK BLUE.
"In fact, cancer that remains in the primary site does not kill. This is our rationale for "Men on Blue" providing awareness and free screenings to encourage early detection and save our men from this disease" he added.
The Men on Blue project has distributed over 1000 awareness materials in different local languages including, Igbo, Hausa and pidgin English; over 300 men have also received prostate specific antigen (PSA) test free of charge. At diagnostic centres, a PSA test cost N6,000 – N10,000, however, through the funding from ACT Foundation, all the 2000 men are getting this screenings for free.
"Project PINK BLUE is calling on all Nigerians to take their health serious, be mindful of their eating habits and urging all men aged 40years to go for prostate cancer screenings. They are also urging companies to focus on the health of their workforce by incorporating prostate cancer screenings part of their annual events and government at all levels to match their commitments with actionable investments in addressing the burden of cancer" the call was made Sarah Dantsoho, Programme Director of Project PINK BLUE when she was addressing the press.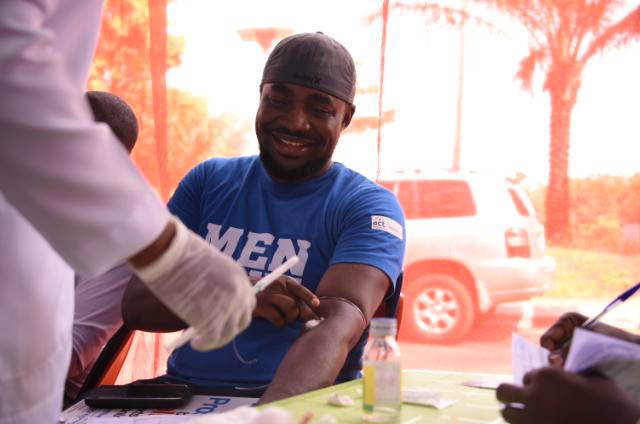 Several Nollywood celebrities supported and endorsed the prostate cancer event including Tony Ezimadu, Tola Balogun, Agility Onwura, Victor Decker and the popular comedian Ghana Must Go.
Men on Blue is sponsored by Aspire Coronation Trust (ACT) Foundation, a grant making organization established to support local, national and regional non-profit organizations working to address challenges and vulnerabilities across African continent especially in Health, Environment, Entrepreneurship and Leadership. Learn more: www.actrustfoundation.org
Project PINK BLUE- Health & Psychological Trust Center is a cancer fighting organization engaged in cancer awareness, oncology education, provision of free cancer screenings, fundraising for cancer patients and advocacy for better care for those battling with cancer. To donate or support Project PINK BLUE, please click on our website www.projectpinkblue.org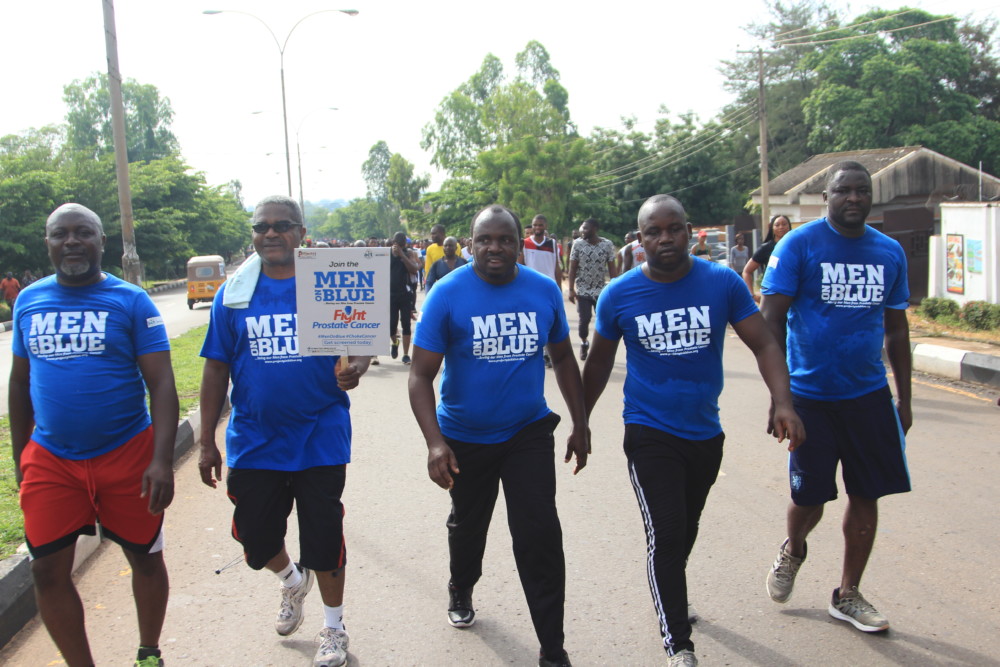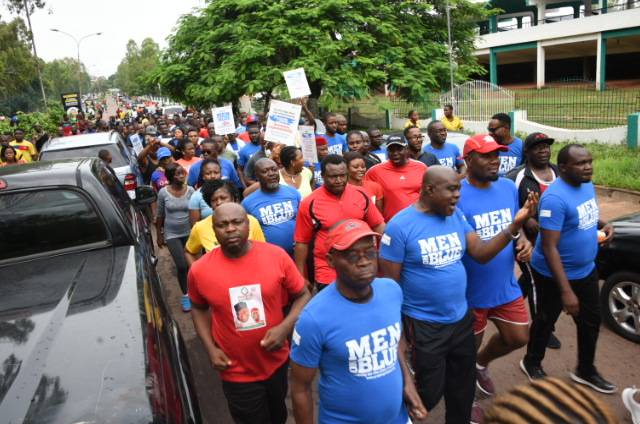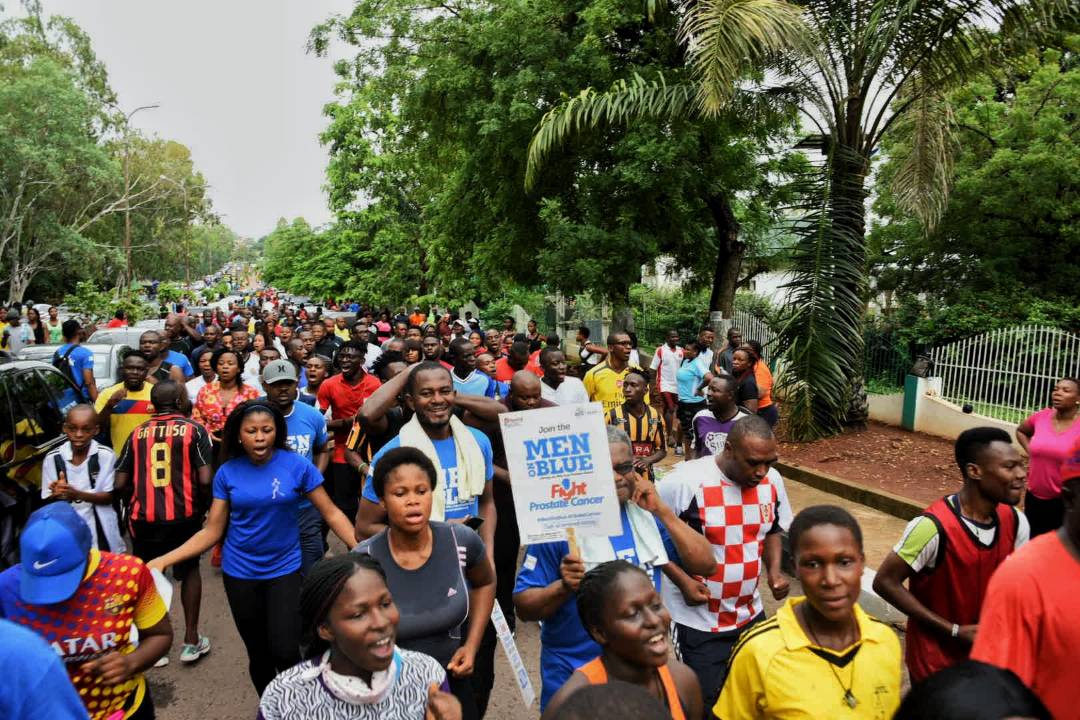 _________________________________________________________________________
This content has been published for free as part of BellaNaija.com's commitment to youth, education, healthcare and community development as part of our corporate social responsibility programme.