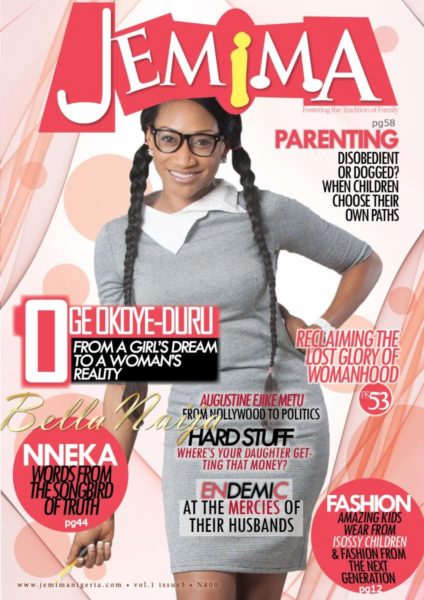 This is Oge Okoye like you've never seen before!
We just got this issue of the Nollywood actress on the May 2013 cover of Jemima Magazine, a family support/lifestyle magazine and having seen the photos, we just had to share.
Sporting a cute nerd-inspired ensemble, she speaks to the publication about her evolution from childhood to motherhood.
The edition also focuses on the problems facing young girls, as well as the steps that parents can take to protect their little girls, with articles ranging from the dangers involved in dating men for money, to the endemic nature of spousal abuse.
Check out all the shots for the issue.
Credits
Photography: Idowu Asumah
Stylist: Team TotalWrap
Hair: Andy Okara for Michaels Beauty Salon & Spa, Festac
Make-up: Jennifer for Facecraft
Location: Dazzles Studios, Opebi, Lagos