Kemi 'Lala' Akindoju is definitely not a new name in the entertainment industry. She made her big break to popular acclaim when she won the Future Award for Best Actress in 2010, against the likes of J when she had never even featured in a movie.
Having studied Insurance at the University of Lagos, Lala ventured into the world of dramatic arts way back in 2005 and has never looked back. With a natural flair and talent for the arts, she spent three very intense years learning on the job and has since performed in over eighty different stage productions in the length of her career.
To certify her prowess, she acquired a Master's degree in media and communications at the Pan African University in Lagos, during which she won her Future Award. Ever since then, she's been involved in the highest tie of drama and theatre in Nigeria, being called to perform with the likes of Olu Jacobs and Segun Arinze at the Nigeria House during the 2012 London Olympics.
Having set up her own production outfit, the Make It Happen Productions, Lala has been able to set up ground-breaking initiatives in the industry – Open Mic Theatre, the V Monologues – and is currently the casting director for Ndani TV while she teaches at Joke Silva's LUFODO, a school for the arts.
An entertaining drama queen, in all senses of the phrase, Kemi was warm and welcomed BN to hear her story at the Ndani TV office in Lagos.
Most people identify you by your nickname 'lala' – Where does the name come from?
It's a pet name from childhood. It came from 'kemolala' and as I grew older, 'kemo' disappeared and 'lala' stuck. And then, being an artiste, it just worked.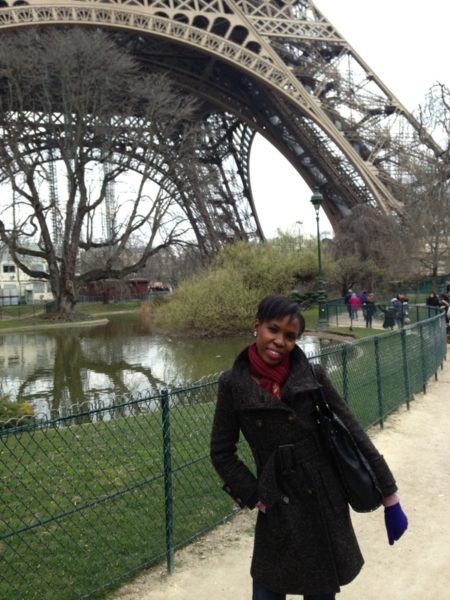 Let's go right back to the very beginning. Where did acting start for you?
It's honestly a very long story. As a child I was very expressive and as such, I was involved in all the extra-curricular activities – I was in the choir and drama group, just anywhere I could express myself. I'm sure that's when my parents knew that this one was not a normal child at all. She was going to be troublesome.
When I was in Unilag, I learnt music. I actually didn't get in the first time I wrote JAMB but that year I was at home was very grounding for me. I did a bit of French but now, the speaking is not fluent again. I didn't know what I wanted to study but Law just seemed like a right choice even though I did sciences until SS3 first term. But, thank God I didn't pick it because seven years is a long time.
From Fountain primary school, I was always in and around the MUSON centre as I used to play the recorder and read music. And then when I went to Queens College, I was part of our very proper choir so I went for singing competitions. It honestly looked like I was going to become a singer because in church and in school, I was always head of the choir.
In Unilag, I was working in different choirs, I was doing voiceovers and background vocals for singers so I was always in the studio. I met the most beautiful people in my life when I was in school there.
So, when did you have your big break?
In 2005, in my second year, a friend from church, Ope Odunfa wanted to do a play, "All I want For Christmas". He hadn't seen me as actor but from church, he thought I would do well in it. It was a two-man play and I loved it. That was the point I say I started my professional career.
Someone who watched that play, Niyi Ogunsanwo wanted to do Tyrone Terrence's play, "A Husband's Wife" and he called me. O.C Ukeje, who I had actually met before from my Queens College days, was supposed to be in the play but Williams Benson did the part instead. So, that was the second play that I did.
How did your parents feel about this 'career gallivanting'?
My parents are the best in the world. They are very supportive. In fact, they attend all my plays, except I am not in the country.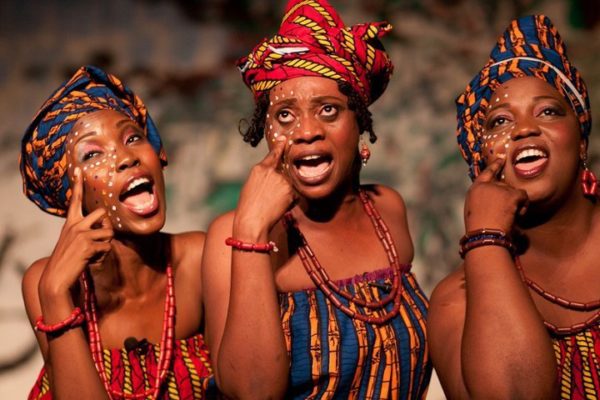 When was the moment you knew that this was what you wanted to do?
In 2007, when I auditioned for the Wole Soyinka's season at Terra Kulture. I just loved it. And, we did it so well, we were given the 'contract' to handle Terra Kulture plays every Sunday for the whole year. As a matter of principle, I never used to attend auditions because I didn't just want to appear in a movie untrained. But, because of who recommended I go for this one, I gave it a shot and used the next three years to learn on the job. I actually won the Future Award when I had decided that the 'training' was enough and went to do my Master's.
Didn't you have a character you used to play on 'Tinsel'?
The character is fully back now. In fact, I have been shooting every week. Her name is Louisa.
How is it like working on the set of "Tinsel"?
It's like a machine. There are a lot of sets and there's just a way you move from dressing room to makeup and so on.
Now, you have a production outfit called 'The Make It Happen Productions'. Where did the name come from?
I realized that everyone used to call me to make things happen for them. This is even how I got my gig with Ndani TV because everybody they needed, I was asked to get them the contacts and manage the hook-ups.
What was it like working with 2Face Idibia, Kunle Afolayan and Dr. Victor Olaiya on the set of the "Baby Jowo Remix" video?
It was absolute fun. Kunle Afolayan built the set but it was a standard production.
"Alan Poza" is your official debut in Nollywood cinema. Why did you switch to movies and why was "Alan Poza" your first pick?
I knew I was ready for a feature. Between my management and I, we were shopping so we would know the right one to pick, no disrespect to anyone.
What was it like working on set for "Alan Poza"
It was great. I liked it. Charles Novia is a different kind of film maker. It was a bit of a shock for me though, because I got to read the script on Saturday and by Monday I was on set. I played the role of a church girl.
Having a taste of cinema with "Alan Poza", has that opened more doors for you?
Well, not yet because "Alan Poza" isn't in cinemas yet, except you were at the premiere or saw the trailers. I got to meet a lot of new people on set, and I don't joke with networking and friends. At least on my CV now, I would not have only stage plays because I have a movie and short films to my credit.
In "Alan Poza" there was a kiss. What was it like?
It was really odd and funny, because I had to kiss O.C who is like a brother to me. I didn't even know about the scene for a while. I was really worried about it, but O.C helped me pull through. Also, the character was supposed to be shy and afraid so it played out quite well. I had to do it 3times.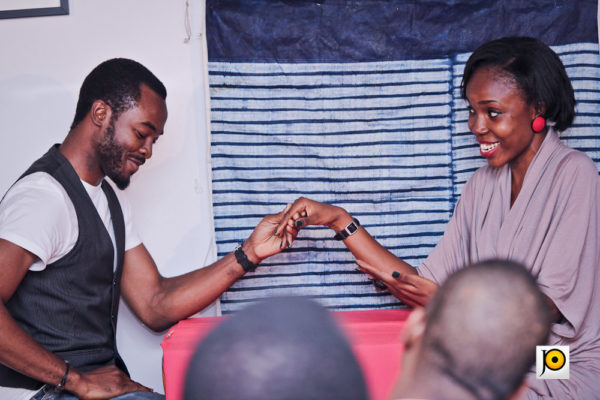 What is your relationship with O.C Ukeje like?
It is great, I met him back in university, My boyfriend at that time introduced me to him and we just clicked.
Are you in a relationship?
No, I am very single but I am ready to be found.
When was your last relationship?
It ended in April, it was a short relationship.
Would you call yourself a stylish person?
Not really, I can't say my style is evolving because there are some things I still would not do, but I love colours and I am very comfortable in short outfits. I am easily your girl next door. I like to add a touch of Africa to my outfits.
What is the most risqué thing you can do as an actress?
I would let myself get cut, so as to be able to express the pain that comes with a real injury.
If you are in love with a script, for instance a romantic comedy but there is a nude scene you do not like, would you turn the script down?
Yes I would, there are ways to go about these things. Technology has helped a great deal so I would definitely not get deeply physical on set.
What do you spend your leisure time doing?
I go to the cinema to watch movies and I go to church.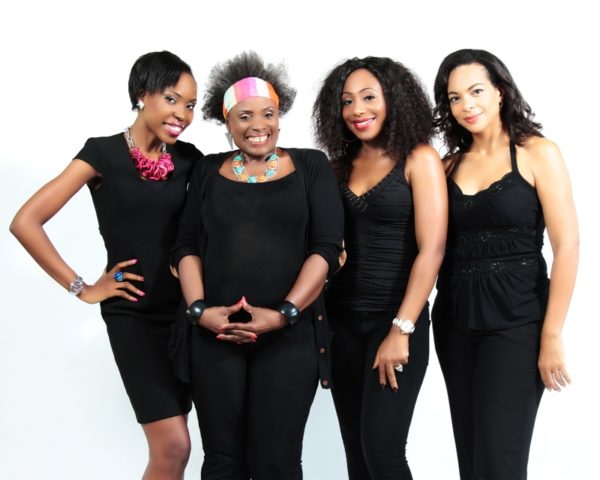 You tend to be more around the older generation of actors and thespians than with your peers, why do you think that's so?
That's because I want to learn as much as I can from them at every point so they are easily my friends. It is amazing how much you learn from just 'gisting' with them – how much they are actually ready to give against the impression that the older people don't want to tell us anything. They really want to tell us everything. We just need to get close to them. So, I'll say it's because I like to 'grab' from them that I tend to be around them more.
What's the most difficult scene in a play or movie you have ever acted?
I played a man in the South African play, "Sizwe Bansi Is Dead". I played Sizwe, the lead character. I remember clearly that Thisday newspaper did a story on it. It was September 2009 on a Sunday under their arts section.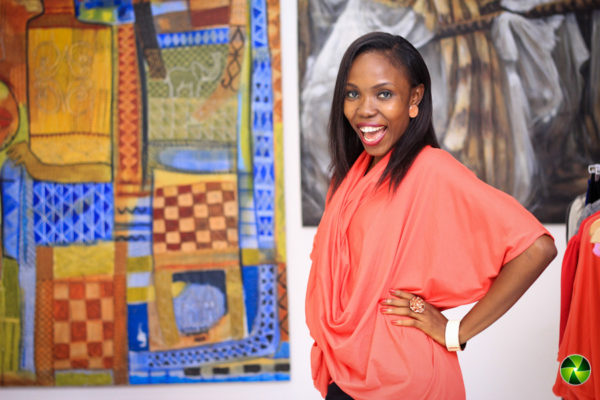 As a professional thespian, how do you think you've managed to reach this level of celebrity? How did you manage, especially here in Nigeria, where stage actors and actresses don't get much notice?
I take my job very seriously. Some people say I take my life too seriously but I am as important as a doctor or a banker. I just always knew that I wanted more. I wanted to reach the 'ends of the earth' with everything that I do. If we are not going to reach there, then, there's no point in doing it. I didn't want to be a local champion. The world has got to see my gift. I wanted to get the visibility superstars have and not play down the excellence.
Beyond just the work space, I attend festivals and get registered. I sit down with the people I want to be like. I literally forced myself into the lives of Tunde Kelani and Joke Silva. Now, I'm the lead actress in Tunde Kelani's next film, "Dazzling Mirage". I keep myself around the arty people. I always find myself in the 'Taruwas' of this world. I always read and research; even before meetings, I make sure I know every single detail of the people and the projects involved. I don't play with my networks.
Do you have any advice for people who want to be successful in the entertainment industry?
Before you do anything, make sure you add value to yourself. Meet people you want to be like, research and make sure that you add value to yourself first before you put yourself out there.
We loved chatting with Lala and from BellaNaija, we wish her the very best!
The Make It Happen Productions Presents Open Mic Theatre

"Alan Poza" Trailer

"Down And Out" – the short film

Dr. Victor Olaiya – Baby Mi Da (Baby Jowo) remix featuring 2Face Idibia

Photo Credit: Isaac Emokpae | atunbi.net