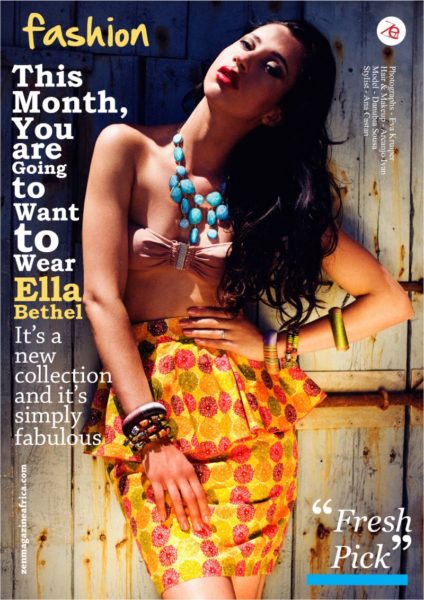 Get on your style goggles people! We have a new Nigerian designer to check out. Emerging designer Ella Bethel has been featured in this months edition of Zen magazine and she has showcased a couple of skirts, jewellery and signature pieces in the pages.
Set at bay against the deep blue waters, the new collection "Aperçu" is sultry and has a few fashion pieces that would be great for an afro-sexy summer.
Check out the pieces and tell us what you think.