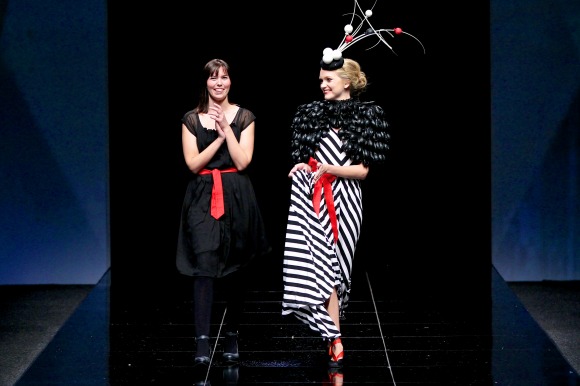 Cirque du soleil is the one thing that comes to mind when I look back at the Spilt Milk collection showcased at the Mercedes-Benz Fashion Week Cape Town 2013. The collection got me excited with the clout of ruffled neck pieces, basket skirts, Asian ballet flats and extravagant pieces.
It was a welcomes burst of creatives and with a labyrinth of red, white and black, the models strutted their stuff showing off the creative designs.
Check them out and let us know what you think of the collection.
Photo Credit: HauteFashionAfrica / SDR Photography