Model Ayoola Bakare covers June/July Issue of Zen Magazine
Filled with a zest of tribal inspirations, model Ayoola Bakare graces the June/July 2017 cover of Zen Magazine. The Editor, Arinze Nwokolo had this to say;
It's been almost 4 years since Ayoola Bakare first graced our cover back in January 2013. It was my first time of hearing of her from Princess, our ever so amazing beautiful director. Back then, the headwrap look was just bursting, widely worn across stylish women, on and off the camera. Ayoola was young, starting to break out into the industry, finding her feet and her unique style of modelling. "My main priority is to be a positive role model for younger girls and women," she told me at the time when I first interviewed her.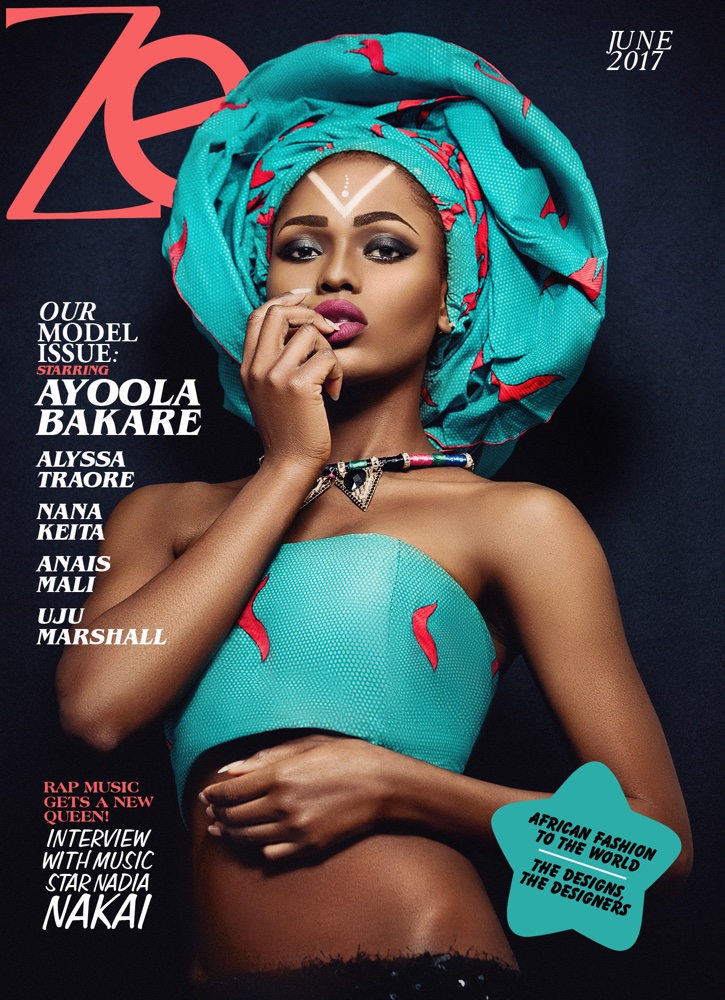 In the years since she graduated from University; did campaigns for top brands like Magnum, Lusters Hair Products, Motions Hair; she has worked with some of the best photographers in the industry including Asiko, Fireshone photography, Ademola Odusami, Obi Somto Photography; and is Prince's Trust Young Ambassador. Amidst all this, Ayoola has started to get into the production aspect of creative projects.

With a vibrant background in modelling, dancing and acting, this month's cover girl Ayoola tells us all about her modelling journey since we last saw her and what's the good and bad side of modelling. She also gives insight into how to become a model, and more on her modelling dreams this year. Also in this inspirational issue, you'll learn more about 4 amazing African models, first off is the beautiful Alyssa Traore, (Dutch, Ivorian) lives in Amsterdam, Nana Keita (Malian), in New York, Anais Mali (French, Chadian), and Uju Marshall (Nigerian); and our carefully curated list of 20 African female designers who make it their business to put African fashion on the global map.
For more on the cover, visit zenmagazineafrica.com