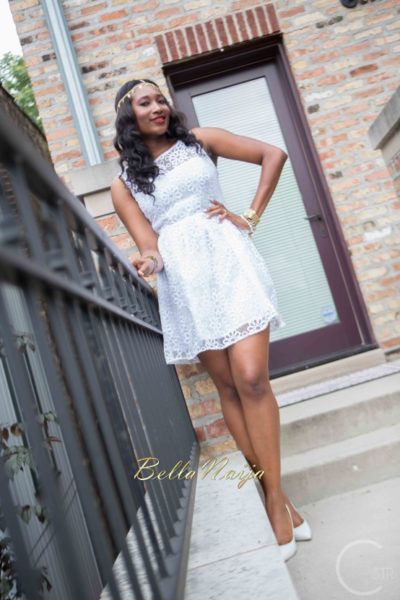 Yay! It's our first full BN Bridal Shower feature. We got this pleasant surprise in our mailbox from bride-to-be Ada's friend Rolake. She told us,
It was a beautiful day in downtown Chicago on August 11th, 2013, well so the weather forecast predicted, so we went for a subtle pink garden set up outside at the Villa D' Citta boutique mansion. Although we didn't enjoy the set up due to the surprise rain – that didn't even stop us! As we were all there to celebrate the stunning bride to be, Adanna Ezurike who owned the day in her white floral dress. Every lady knows that her entourage and the company she keeps, is a representation of herself. All the ladies looked dashing beside her in their various floral styled dresses, in line with the elegant garden theme. It was beautiful…the day was filled with fun and laughter as the ladies enjoyed a relaxed ambiance of games, brunch and signature cocktails. The bride was all smiles from beginning to end as her day turned out just as she envisioned, but she's even more excited for her big day in December… #AdaDen2013!
Enjoy and be inspired!
Photography: Chuck
***
BellaNaija Weddings wishes Adanna happy planning, a beautiful wedding and marriage.
Vendor Credits
Photography: Chuck | chuckstr.com
Event Planner: Kesh Events | Keshevents.com
Location: Villa D'Citta Mansion, Chicago, IL
______________________________________________________________________________________
We love weddings as much as you do – get in touch for inquiries, inspiration & more!