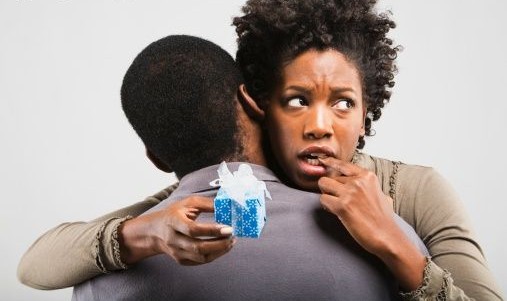 With a Mount Kilimanjaro laundry pile and an equal amount of ironing, floors that needed hovering, letters and emails that needed answering and Baby J who needed my undivided attention; I was swamped. The mere idea of going food shopping (actually any kind of shopping) was about to push me into a meltdown. My beloved, noticing that his Ruby was just about to slip off the edge of good reason, promptly took the electronic shopping list like a knight accepting a call to deliver his damsel, nobly donned his trusty trainers and left. He just about heard my final request…
'Please don't buy the cheap toilet roll!'
Yes, I have views on toilet roll.
Yes, I am strange.
I blame my schooling. They supplied their students with toilet roll that had more resemblance to a lightweight tracing paper than tissue. We campaigned and pleaded with senior leadership to readdress this issue and it finally was. So, you can imagine my reaction when some weeks ago I entered the bathroom, reached over to the toilet roll, only to feel a less than luxurious texture. I held back my reaction as I'd not so long ago given birth and I had no idea how that toilet roll had entered my home. And I wasn't about to use 'toilet roll' as a basis for a discussion or argument, not with a body full of powerful painkillers and stitches across my lower abdomen. That was the reason for my request.
The values we place on things differs from each other. Some like me; find it challenging to compromise on the quality and price of what is deemed a non-important item but, find it easy and somewhat thrilling to purchase what is deemed more important items (shoes, clothing, some electrical items) at more 'cost effective' prices . Our views on money differ from person to person and very often from husband to wife. And this becomes an issue in marriage because when boy meets girl, and girl marries boy, they join hearts and often bank accounts.
Joint accounts. A subject for debate by many men, women, married and betrothed worldwide. The question is whether because you share the same last name, you must share the same bank account?
I have known women who the mere mention of 'joint accounts', affects the arch of their triple p (Perfectly Plucked and Penciled) eyebrows. And they have many reasons for changing their facial geometry. Understandably, they believe that they ought to be able to control and manage the money that they earn, a belief strongly shared by their male counterparts. They fear rightly or wrongly that their beloveds will question their purchases, investment decisions and saving strategies. Many men also want that same control and resent the idea of anyone (wives or bank managers) knowing their every financial move.
I believe deep down inside us all is a desire to some level of privacy and independence, how much of this (if any) should be sacrificed when you cross over into matrimonial-dom? After all, when you join your accounts there are some hefty implications. If one of you has a particularly poor financial history then, what used to only affect you – the singular, now affects you – the plural. Both parties are in somewhat vulnerable situations, one party could dupe the other, enter into risky business deals or fund addictions.
Many married couples keep separate accounts in a bid to create individual 'Plan B's' – a just in case of extenuating circumstances come knocking at the door kind of account. They don't want to be left stranded if for any reason they need to leave. Though, this makes logical sense, doesn't it make you wonder why someone who's married would want a Plan B – till death do us part and all?
Is this really just a plain question of trust masked as a desire for control and independence? If real trust exists in a marriage, why would there need to be a separation of income, when you are both working for the betterment of the household? Marriage by design, gradually removes the idea and existence of the 'I, my, mine' to embrace a world of 'we, us, ours'. That's not to say that I won't be Ruby Suze anymore but, I fully recognise that I will spend more years married than I did as a 'Miss'. So, the decision by many on having one pot to withdraw from is only an extension of that belief. It is part of their decision to be one, showing their ability to work together to build a home.
Having a joint account shouldn't reduce the say of either party nor, should the size of each parties individual contribution warrant the validity of their opinion. I confess, once upon a time I had this belief and in a bid to exercise my 'rights' I made financial decisions without my beloved's knowledge. I learnt the hard way how this can affect trust in marriage. Income is changeable; because you earn more than your beloved now doesn't mean that this will always be the case.
Research has found that one in seven couples in the UK have closed their joint accounts, claiming that their disagreements about spending and lack of trust as the main reasons for taking this action*. I believe that you should do whatever works for you so long as both parties are accountable to each other. Trust is needed whether you have separate accounts or a joint account. If you want to live happily financially ever after, ensure decisions and strategies are made jointly, even if your bank accounts aren't joint.
*thisismoney.com
Photo Credit: jeniesgiovanni.wordpress.com
______________________________________________________________________________________
Ruby Suze is a yummy mummy who has been married for 5 years. She is passionate about using her life experiences to help others especially, youth. Follow her blog: Forever Newlywed and on [email protected]