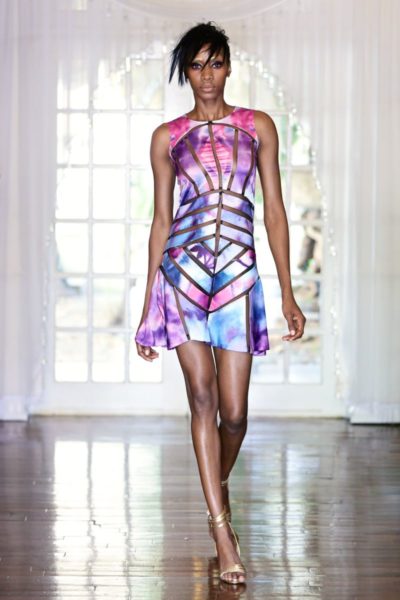 It was a warm & sunny afternoon in the beautiful Illyria House, Pretoria, South Africa when famed South African designer Gavin Rajah unveiled his absolutely stunningly beautiful Spring/Summer 2014 collection "From Behind the Veil". His collection was showcase was well orchestrated and was the first of many to come to herald the beginning of the Mercedes-Benz Fashion Week Africa 2013 in Tshwane, South Africa and BN Style was live in South Africa to bring you all the fashion greatness.
Greeted by delicious vodka cocktails at the entrance courtesy of Grey Goose, we were ushered into a beautifully lit room with french moldings, old English chairs and wooden floors. Outside in the garden was an extension of the fashion show with white tents and a white runway. Filled with members of the media, fashion enthusiasts and fashion buyers, the Gavin Rajah SS14 collection was underway. Models came down the french stairs, walked into the rooms where private audience members were seated, outside to the beautiful runway and array of photographers and back to a conjoining door, giving everyone the opportunity to experience each Gavin Rajah piece.
His collection was inspired by strength of the female character that have ruled behind the veil in Arthurian Legends from behind the walls or towers during the war. Each piece had a strong focus on detail with fabrics that are sensuous to the touch. Deceptively simple in silhouette, each piece was created with intricate precision, construction, bias cutting and seaming. The collection features jackets with luxe oversized sport details, Serpentine prints, silk organza skirts, deconstructed masculine silhouettes, dresses with concealed pleats and visible dart detail features contibuting to the ethereal sophistication of the collection.
The collection is dedicated to Rajah's muse, best friend and his biggest critic  – Gretha Scholtz-Tholstrup.
My Verdict
I absolutely loved the collection. It took the aura of Spring/Summer and translated it to sensual feminine frocs with amazing detailing and the models did an amazing h=job in playing the right part with each piece. Some pieces caught me by surprise, while others made me very glad I attended the show. Showmanship and great planning pulled the collection together making it even more enjoyable.
Check out the collection below and let us know your thoughts.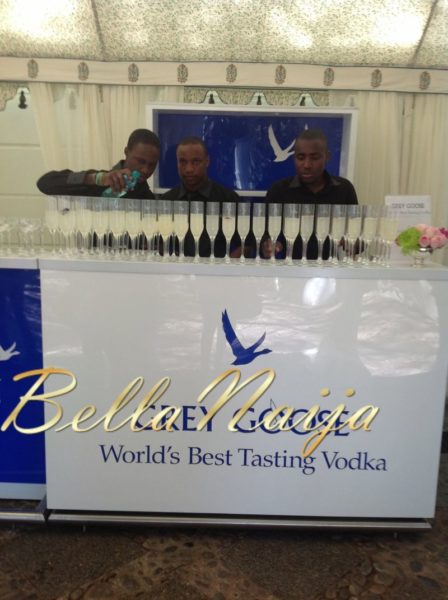 Mercedes-Benz Fashion Week Africa 2013: Gavin Rajah Spring/Summer 2014 "From Behind the Veil"
Photo Credits: Simon Deiner / SDR Photo