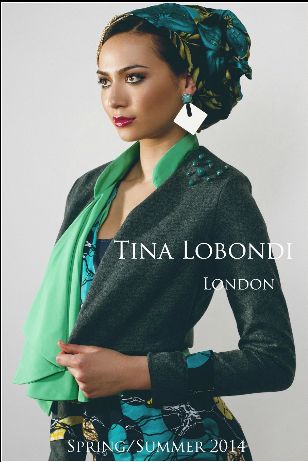 London-based Congolese designer Tina Lobondi has unveiled her Spring/Summer 2014 collection titled "The Debut" for your viewing pleasure.
Themed with black, green, mustard and ankara fabrics, the pret-a-porter (Ready-To-Wear) range features dresses with statement cut-outs and colour inserts. The dresses have been created with the glamorous, elegant and confident women in mind.
According to the designer, "Each sample is made by our team in London, with great attention to details".
For more information about the collection please email [email protected] or visit www.tinalobondi.com