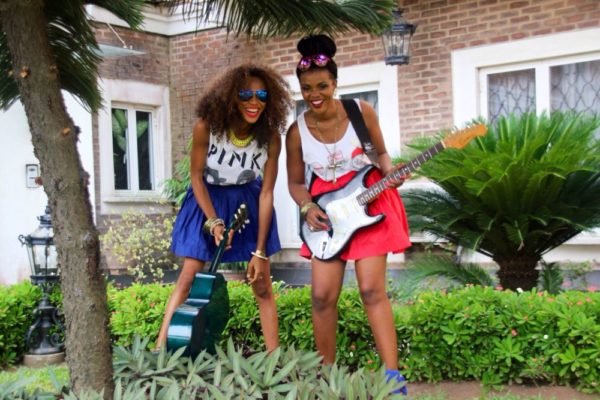 Hey BN Stylistas! It's Friday, our favourite day of the week and have we got a treat for you.
We all know the weekends are perfect for letting your inner stylista run wild and Nigerian design label Abby Fontaine is bringing you great styling featuring its new "FON skirt" perfect for that occasion.
The creative director behind the label, Omosalewa Akindolire a.k.a Miss Cocodella, has described the new skirt as born out of her love for casual clothing. "The FON skirt is en vogue in the world of fashion because of its convenience. It fills the gap in the market for the all-purpose skirt which blends with everything you throw on it. From the chic look to the party girl…and lots more".
From brunch with the girls to a fun date at the beach with Le Boo, the fun skirt is versatile and can go with almost any outfit or style plus the models have done a great job showing you just how stylish the skirt can get.
Check it out and let us know which styles you are loving. Oh, and have a fab weekend!
Photo Credits:
Photography: The Real Photogenics
Makeup: Misscocodella
Styling: Misscocodella
For more information on the brand Follow them on Twitter: @abbyfontaine | Follow them on Instagram @misscocodella