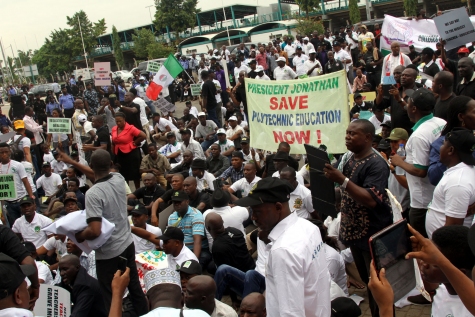 Abuja policemen reportedly released tear gas on polytechnic lecturers and students who were engaging in peaceful protests today at the National Assembly complex.
The protesters staged the event in order to urge the Nigerian government to have a dialogue about reopening Nigerian polytechnics. The lecturers have  been on a 1o-month-strike due to unmet demands.
Armed policemen allegedly fired tear gas canisters at the  protesters and used hot water hoses to disperse the crowd, according to Sahara Reporters.
Here are some photos from the scene: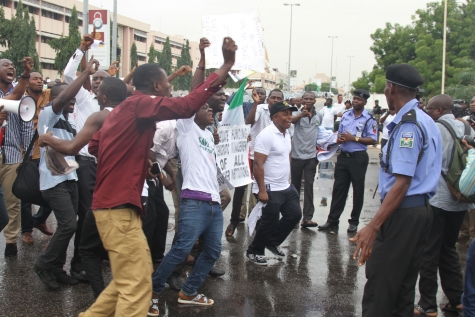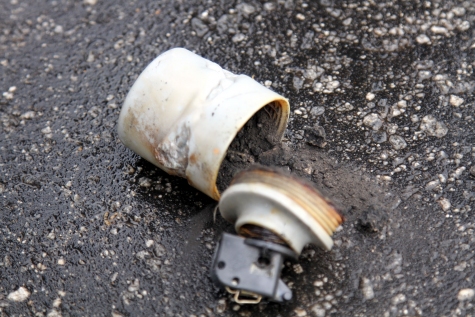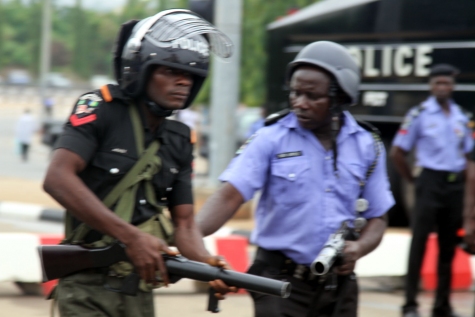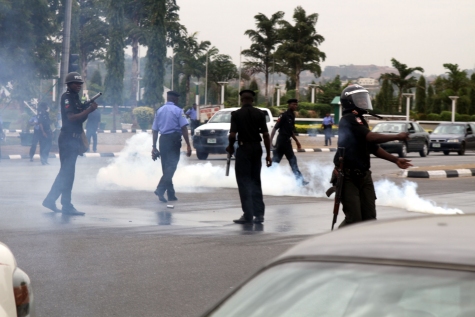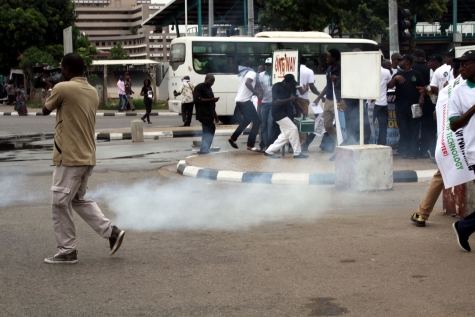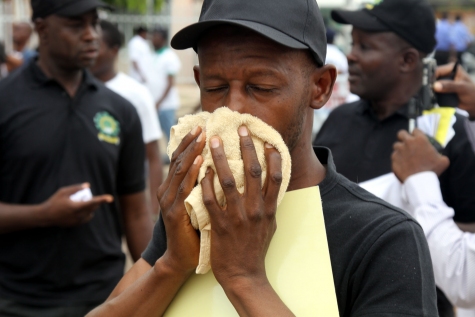 Photo Credit: Sahara Reporters