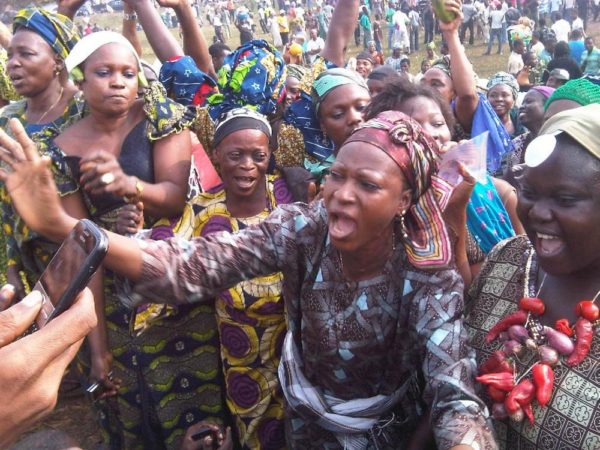 The abduction of over 200 school girls by Boko Haram earlier this month in Chibok, Borno State, has outraged Nigeria and the world. Numerous government officials, concerned citizens, and civil rights entities have publicly decried the situation.
And now, women all over Nigeria are set to stage a Million Woman March on Wednesday in Abuja to campaign for the release of the abducted school girls.
This announcement was made  by Hauwa Abdu Biu yesterday during an emergency meeting convened by First Lady of Borno State, Hajiya Nana Kashim Shettima. The meeting was held to discuss strategies to be employed to ensure the release of the girls, Vanguard reports.
Biu announced that the march tagged "Free our girls," will involve women all over Nigeria, and requested for the mobilization of Borno women to Abuja for the event.
Shettima implored all women to stay united for the cause.
"Let us all put our differences aside irrespective of our faith or ethnicity. Let us all join hands together to rescue these girls. I know that we can do it, Almighty Allah is with us, he knows our intention," she said.
Photo Credit: www.southeastnigeria.com