San'u BN Cuisine Fam,
You know I am still surprised that between us and the Chinese, rice isn't coming out of our bodies like sweat or growing out like hair from our scalps. Rice is one of the the major things holding this country together. From the poshest of fast food restaurants to Iya Basira who hawks 6am hot rice and beans. Rice is part of our national heritage. It is just everywhere!
But now the sad news is that rice is "carbs" and it is the culprit of the sagging bellies. The 'Michelin tyres' we see around are as a result of the constant rice feasting and the copious portions we consume. The FitFam experts have offered us brown rice but we no gree! We love that plate or bowl of hot steaming white polished tiny pebbles of joy. The best part isn't even the rice on its own. How about we discuss the stew?! That nice fried pepper stew in particular. The type that the 'ororo' (oil) is gloriously covering the top like a fortress. Yes, that buka type stew that you can almost taste the smoke from the firewood but not in a disturbing way. The type you can see on LohiO's blog and want to eat your screen. Yes, that's what I am about.
But the question is how can we be "clean about it"? I have thought long and hard and he below is my conclusion:
Use a lighter oil like Canola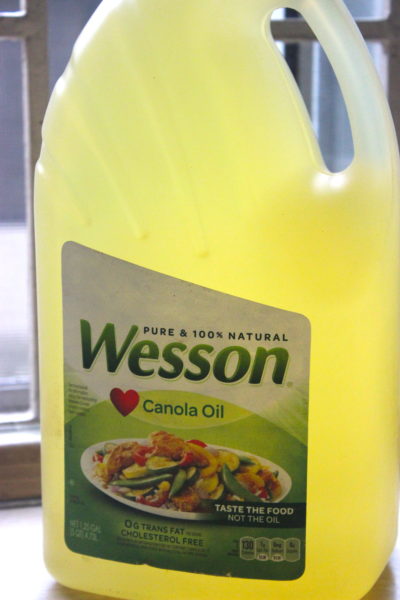 DO not use too much of the oil.
Use roasted or smoked chicken.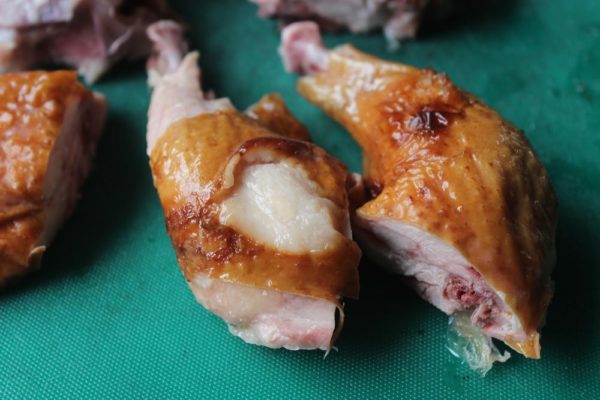 Use lean cuts of meat e.g. lean fillet, Pomo
Accompany it with roasted plantain for the 'dodo' touch
So that's what I did. Well guess who forgot to buy fillet steak… oh well forgive the Chef.
I blended my tomatoes, shombo pepper, green chillies, (Thai chilies) Ata rodo pepper and onions and fried it in my canola oil.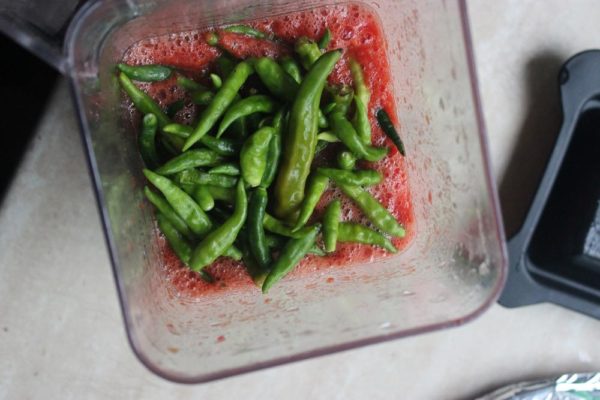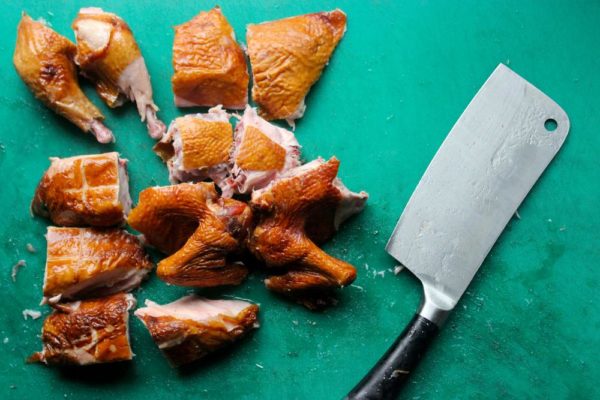 For flavour I used Knorr chicken cubes to make a stock, threw in a pinch of thyme and salt. Feel free to add garlic or ginger if you're into that. If you are using beef, roast it in the oven prior and put in the stew to simmer for about 30 minutes. The smoked chicken should go in during the last 10-12 minutes of cooking as the chicken is more or less cooked already.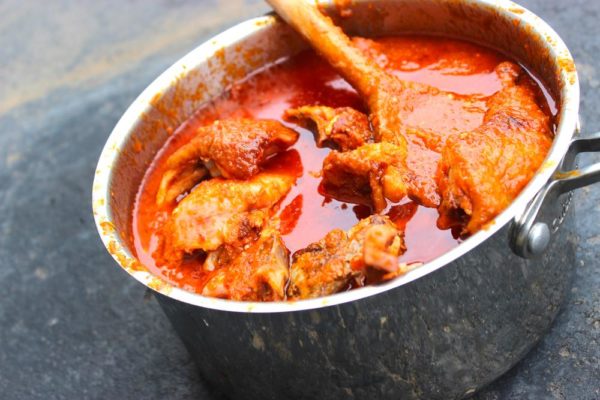 The stew is ready when the oil rises to the surface and the stew has thickened slightly. If you're feeling extra healthy drain off as much oil as you can after cooking.
The Rice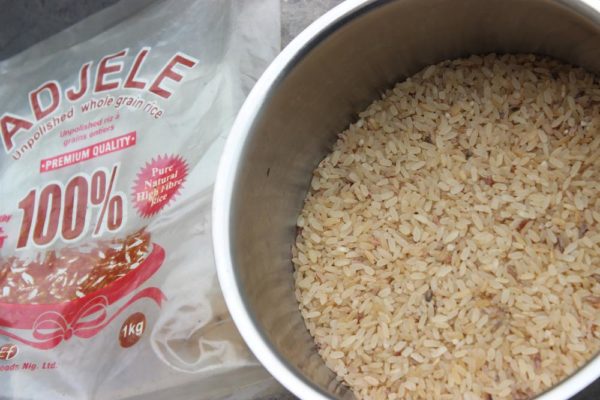 A while ago I got some rice from a lady who wanted me to try it since she heard I was a FiFfam person.The rice reminded me of Ofada rice but without the stench.
I sliced out the plantain, laid out on a oven tray with touch of olive oil and sprinkle of rock salt and grilled on both sides till golden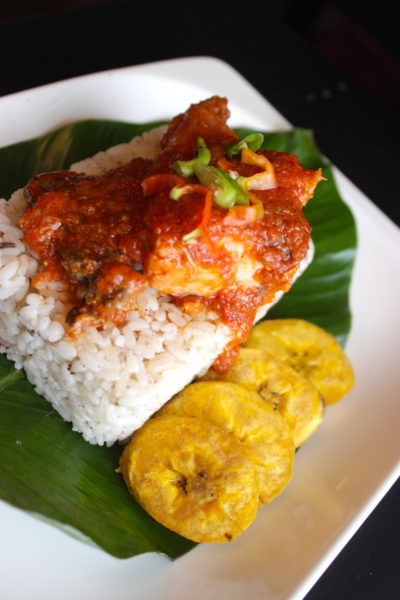 So Rice and Stew Very Plenty is served.
This cleaner approach to stew can really help us enjoy everyday Nigerian flavour without all that extra cholesterol and fats from the frying and endless well of oil used to cook the stew as well.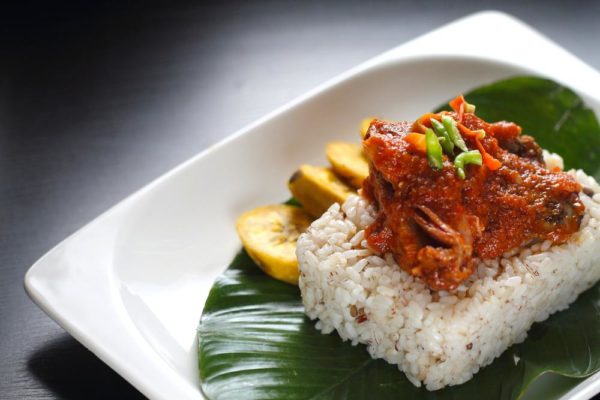 My mother is probably going to read this post and roll her eyes like 'what nonsense is this? How can you not cook stew with plenty oil?' Well Mummy, the oil still rose to the surface so… I hope it appeals to you regardless.
Happy eating my people
Cash ya lerra!
PS
I'm holding a 3-day cooking course at Kogsy Cake Decorating School. It's a collaboration with them so you could even inquire about their cake decorating class. The dates for the cooking class are May 28th to 30th. Please call Remi 08052382351 for enquiries and bookings. Kogsy is at No 58 Opebi Road Ikeja Rikaz plaza in case you're in the neighbourhood.
Photo Credit: Adebayo Rotilu for Twelve 05 Foodography | Gbubemi Fregene for Chef Fregz
___________________________________________________________________________________________
Chef Fregz loves to cook! He is a graduate of Le Cordon Bleu Paris Culinary Arts School in France and hosts monthly "Chef Fregz Specials" where he whips up a yummy menu with a different theme each time then everyone enjoys a taste. He also caters special events and private dinners. To find out more visit www.cheffregz.com. Chef Fregz provides premium private catering services. For bookings and orders email [email protected] – @Chef_Fregz on Instagram and Twitter. You can check out the Chef Fregz Page on Facebook as well.