Fashion Photographer, Lakin Ogunbanwo is a man of few words. He lets his pictures do the talking. BellaNaija caught up with Lakin to get a glimpse into what makes this creative man tick. His images are evocative and he has a distinct style of his own.
Lakin Ogunbanwo is one of those creatives who don't talk about themselves, but rather, they let their art speak volumes. We found him extremely fascinating and mysterious. We hope you enjoy reading this interview.
***
What did you do before photography?
I can't really think of a time before photography. Photography has always been there, at times, not very active, but in the last 4-5 years, I've done a lot in photography.
What inspired the move into this career?
It was the most organic thing to do. After University, my passion for photography had become too important for me to ignore, I couldn't just imagine doing anything else.
Can you share the experience of your first photography job?
It was a photo shoot for a women's wear brand, Obsidian. It was interesting. I was a little nervous, but somehow confident at the same time.
How would you describe your style of photography?
I'm a fashion/portraits photographer.
What's the most exciting project you've ever worked on?
It was actually a competition with "sex" as the theme. It was interesting shooting it, especially seeing all the other work presented. I won.
As a Lagos photographer who works within the (hypocritical) cultural framework that the Nigerian society is, do you find yourself having to justify your images?
I don't. Is there really a need for justification? I don't think any artist has to justify what he/she does, as long as it's not exploitative or harmful to anyone. The public is free to either like his/her work or not.
In an age where everybody who holds a Canon D50 alludes to being a Professional photographer, how do you set yourself aside?
I don't have to. Again, I think people see through the BS so they have good sense to differentiate between a camera welding enthusiast and a professional.
We love your nudes! Why nudes? What inspired nudes?
I wouldn't say I'm a nude photographer. I don't shy away from shooting revealing clothes or creating highly sexual moods either. Interestingly, being in Nigeria, however, with a very religious and conservative people, it comes across as nudes, and in the real sense it's probably just a model in a sheer blouse without a bra.
Tell us some of the highs and lows of being Lakin Ogunbanwo?
As long as I'm shooting and creating images, life is pretty much one big high.
You recently had an exhibition of your work in Johannesburg and Lagos, was there any difference in the kind of crowd that turned up in J'burg and the Lagos crowd?
Yes. Professional photography in Nigeria is still catching on as an art form, so photographic exhibitions are still being looked at as a one-day event (even though it's been on for a longer period). Initiatives like the Lagos Photo Festival; have helped this growth.

There's a belief that because of our socio-economic issues in Nigeria, we don't have a true appreciation for the arts. Even the small section who openly show an appreciation for it are deemed 'pretentious'. What are your thoughts on this?
I disagree completely. There would always be pretentious people and I don't think that's specific to Nigeria and socio-economic issues. Art is all about arrangement of elements that arouses emotions, and there are a lot of people who feel and connect to the arts.
Can you give us a glimpse into a day in Lakin's life?
On a day when I have to shoot, there are lots of running around. Besides, I'm a big home body.
Can you share some of the difficulties that you encounter in the course of your work and how do you overcome those challenges?
The regular peril of running a business here, electricity issues is a huge challenge. Paradoxically, the end result is always worth the stress.
What advice would you give someone who wants to push the boundaries of convention (as you have done) in his/her field of expertise?
Just do it!
What are your plans for 2014?
I'm working on a photo book.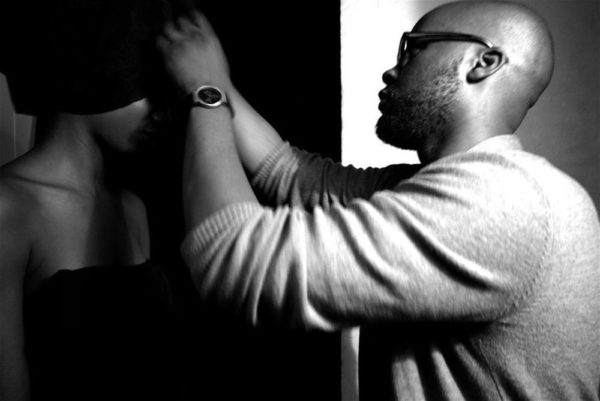 Just for fun
What do you do to unwind?
I sleep, eat and listen to music.
Who's your favourite African designer?
BukiAkib, Maki oh
Who's your favourite person in the whole wide world?
Oladunni Ogunbanwo
If you had a super power what would it be?
Telepathy
Describe yourself in 5 words?
Simple, open-minded, yet very opinionated, funny (I hear), loyal
What would you not leave home without?
My glasses (I can't see clearly without them)
What's currently playing on your music player?
• Blood orange
• Dr. Duda and Dr m-bee
• Beyonce
• Sia (always)
• Empire of the sun
• Camille
What's your favourite meal?
Like the average Nigerian, rice, in every way it can be prepared.
What's your favourite holiday spot?
Anywhere in the world with clear waters; warm weather and with beautiful (preferably half naked) people.