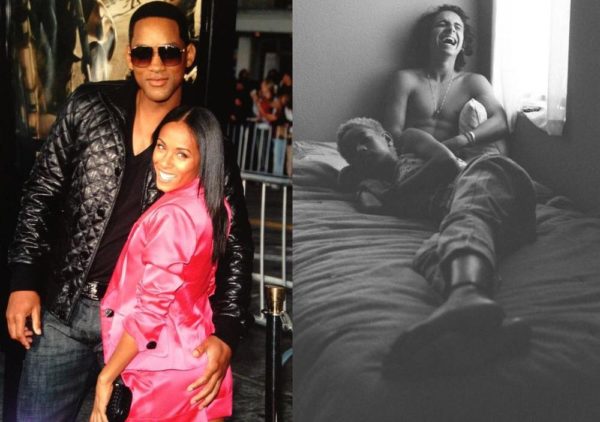 Earlier this month, Willow Smith, the 13-year-old daughter of Will and Jada Pinkett-Smith, caused quite a stir online.
Willow was photographed in bed with a 20-year-old actor. The black-and-white images- see it here, instantly went viral.
Jada later addressed the situation when a TMZ reporter asked, "You guys are projecting your trash onto it, and you're acting like covert pedophiles, and that's not cool." she said.
Radar Online is exclusively reporting that the Los Angeles Department of Children & Family Services, is zooming in on their parenting skills. They have allegedly opened an investigation into the incident.
A source revealed to RO that "Social workers will also be talking separately with Willow, and they also want to talk to the young man in the picture with her as well. This won't just be one or two visits with the family, and it will likely be an open investigation for at least a month, out of an abundance of caution."