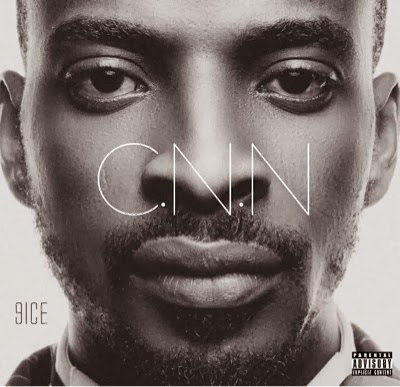 BN Music lovers, we have something new and special for you. We've teamed up with the duo at Should You Bump This, and we'll bring you a special album review of music from some of your favourite Nigerian musicians. Sho and Tunde are seasoned music heads and together, they give their insightful and witty take on the chosen album and artist.
We're kicking off with a double whammy and we hope you enjoy it!
***
9ice dropped a double album a couple of weeks ago. The last time we reviewed a 9ice album, it caused a couple of stirs. Well, we at the SYBT office have been known to do just that. Ladies and gentlewomen, without further ado, here is what we think of it
Life Drama
T: Decent song…not a bad way to start an album. 9ice talks about his hustle on this one
S: Classic 9ice on that reflecting tip. Prodo with a simple chilled production for 9ice to talk all the dramas in this life
T: Not a bad song.
S: If 9ice didn't mention yours on this track…you my dear are not going through drama
T: Realest line… 'my industry drama, no club song you no go popular'
S: Realeeeeesssst line. I am sure people like Bez, Niyola, and Jesse Jagz are out there screaming hell yeah
Love skit
T: More like 'Love skip'
S: Hahaha. This is just a skit of some dude (with a nice voice) singing about thirsting over a babe everyday
T: You made it to the end? Congrats
S: It's like 13 seconds.
Perfect Imperfection
T: Smooth song…this is the 9ice I know
S: Prodo again with another chilled production. Mehn, am I the only one that notices 9ice' voice is sooo strained?
T: You're not the only one
S: Sounds like he broke his voicebox… Or is the mixing that bad?
T: Bit of both. His voice is no longer sweet to listen
I Insist feat. Phyno
S: Everyone's favourite Ibo boy….sorry Jim Iyke
T: I don't like this song…not playing it anytime soon.
S: I don't find anything wrong with this. It's basically 9ice' version of "can't tell me nothing". However, we can tell him it was meh
T: I can insist I wont bump this again.
S: I didn't like that video game sounding effect on the beat. So I think we can insist he should pick these kind of beats
Aje
T: My personal favourite jam. Makes me miss the old 9ice
S: Mehn the stress in his voice is killing this jam.
T: He talks about his trials and tribulations. Love the depth and lyrics
Last Bus Stop
T: Another candidate for Skip Bayless award for me
S: What is up with these bus-stop songs? Didn't Dr Sid have a song like this on his album?
T: He is letting us know about a girl he wants to settle with….
S: Which girl wants to be known as a bus-stop? That metaphor is poor
T: Dem enter bus well well be that
S: People get down at bus-stops. So if plenty people are at the bus-stop what happens?
T: People enter bus at bus-stops too
S: Will the bus stop be moved from the bus route if that's his last busstop?
T: KAI will come and break it down
S: These are questions that need to be answered as we skip this track
Olomi
S: Nominee for beat song on the album?
T: I don't think you've heard the original. 9ice didn't do justice to the classic Ebenezer Obey song
S: But…
T: I dey vex sef….hold me before I smash my itouch on the floor.
S: *doesn't hold him*
T: *puts itouch back in pocket*
S: Gotta give it to Tee-y-mix for the production on this. Sounded real crisp. The live instruments were on point.
T: Can't believe this the same 9ice that said we shouldn't doubt him about getting a Grammy
S: When y'all were thinking getting Grammy was like getting recharge card
Falling my hand
T: 9ice sings about a babe he can't do without… I'm not really interested
S: I don't know how i feel about this. This ain't Deetunes best work neither is it 9ice shinning moment either….but I still bump this.
T: Not me….I am not bumping this.
Gbona lokan Mi
S: This song ehh
T: Put you to sleep?
S: Mehn, this song is perfect. Tempo on point, lyrics and harmonies pretty solid but 9ice'voice ehhh *cringe*
T: This not for me yo
S: Lawd! Make this torture stop, I am using my hands to cover my ears so I have a problem trying to skip it.
T: 9ice voice or not, just another heartbreak song.
S: Be forming gangsta there…even gangstas get heartbroken.
T: Which gangstas you been rolling with?
S: Jim Iyke?
Palongo feat Olamide
T: Finally a jam
S: Sosick x Olamide x 9ice…..JAM
T: There were really not a lot of uptempo songs on this album…I wonder why?
S: "If you no do club song…you no go popular" ( ._.)
T: Guess he doesn't want to be popular again
Ara Yin
S: Myyyyyy jam
T: This song is basically saying haters can talk if they want…they only talking to themselves
S: 9ice 2nd favourite topic.
T: Not a bad song… I  fux with it
S: Love the hook. Such a fun sing a long song
T: Don't know about sing along
S: You can't read jor. That's why you cant sing along.
T: Why you trying to Derrick Rose me
Quality
T: I don't even know what 9ice was taking about here…this song was just flat
S: Tyre?
T: Nope…lepa flat
S: I just thought it was a joke but it kept going…so I just sat through it like a good Christian brother.
Seven
T: This is unfair! What did number 7 ever do to 9ice?
S: Because…
T: Please don't…
S: 7even 8te 9ice
T: …*sigh* too late
S: When he starts singing "Are You Not Entertained"…never will there be a more off key popular phrase sang like this in history
Verdict
T: From his voice, to some badly mixed songs, this is definitely not the 9ice I was expecting to hear. This album has some decent tunes but no stand out moment.
S: I had zero expectations over this 9ice album. That's exactly the best way to approach this album. We should all accept that we wont be getting the old 9ice back. This album isn't terrible but 9ice's voice has suffered and that's what makes this a task trying to enjoy.
2.5 wRaps
Peace, Love and Grammy no be beans
__________________________________________________________________________________
Should You Bump This is a blog that was started by two passionate Nigerian music fans. They know that 150 Naira is hard to come by these days, so they took it upon themselves to save your money, your time and your ears and give you a candid review of your favorite music. Follow them on Twitter @whoistunde and @ShoWontStop