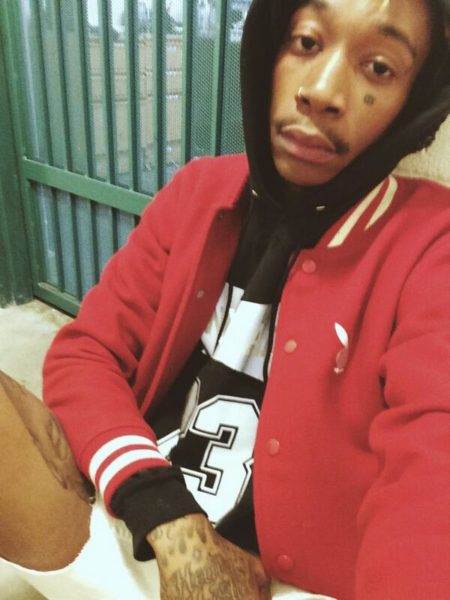 On Sunday morning, Wiz Khalifa was arrested for possession of marijuana while attempting to fly from El Paso to Dallas, Texas.
TMZ.com reports that he was turned over to the local police by the Transportation Security Administration, after a "green leafy substance" was found with him.
Not too long after, he shared a "jail selfie" with his fans.
Jail selfie. pic.twitter.com/l01qB8oLrm

— We Dem Boyz (@wizkhalifa) May 25, 2014
"I wanna drop 28 Grams but they got me locced up. Soon as I get out, the tapes comin out. Fucc that" he tweeted, keeping fans updated about his mix tape.