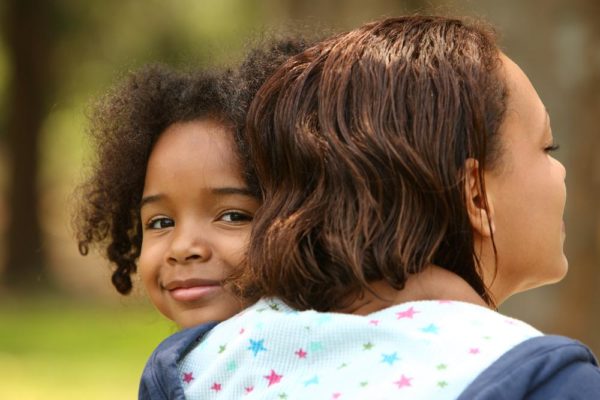 The problem was not that Mercy didn't know what to do. The actual thing she feared was being found out, and most especially the disappointment from those she had grown to love as a family. But most importantly, she had to do what needed to be done – promptly too.
Chadi had planned everything out. He would be waiting and distracting the security man, while she carried out the operation. She convinced herself that she was doing this, not because it was a crime or a sin to steal, but for Angela. Doing this would mean Angela would be given proper medical attention, and her life would be saved. Mercy's heart beat every second, not necessarily because that was what it was created to do, but out of fear that the doctors would announce the bad news to her that her six year old daughter had given up the ghost. She didn't want this happening a second time. She had lost her husband because of the same reason; poverty. Angela was all the family she had left. Mercy had been sold by her step father from Benin, to a Big Woman in Lagos, who sold food to restaurants. The Big Woman had maltreated her so badly, either starving her for days, or making her sleep in the store room with rats.
And so, one night, when the Big Woman had travelled to see one of her suppliers from Ibadan, Mercy packed the few tattered things she owned, and ran away. She'd moved into a church somewhere, and fortunately, the Pastor of the church had given her a job as a cleaner, and a place to lay her head. Mercy wasn't educated, so she wasn't really able to read the Bible, but she understood when Pastor's wife explained the Bible stories to her and taught her how to pray.
Then she met Isaac, who had gone to the Pastor for her hand in marriage. He worked as a driver with a telecommunications company. Now she could actually have a home of her own and raise a family.  She had been reduced to a commodity by her own step father, even in the 21st century after the abolishment of slave trade. And that was why she wanted to do everything possible to be a good mother and give her child the best she could. An education, a family, a sense of love and warmth, and importantly to her, the joy of knowing God.
Isaac had lost his job at the telecoms company, and he was unable to secure another one. He fell ill with malaria, but he kept trying to man it up without seeking proper medical attention. By the time he was really weak to his bones, there was no money to pay for the treatment at the hospital so a sales boy at a drug store down the road, started to administer drugs for a hundred Naira per day. Eventually, Isaac got worse…and then he died. Mercy later found out the drugs had been Paracetamol all along, which the boy had packaged in an old anti-malaria container.
***
Mercy now sold food to the staff of an electronics outlet at Attahiru street. The staff were always busy till about 7pm and never had time to go buy lunch, and so she had thought of frying akara and making moin-moin, sometimes jollof rice, and then selling to them during office hours. She had been doing this for some years, and the staff had grown to love her. They were her family. They were there for her when she needed to raise money for Isaac's burial, and the Manager had even paid her house rent at one time, when her landlord had been harassing her. They called her Mercy of God. She always came with a smile and a good word to encourage the frustrated staff who were tired of the job, or preached about the second coming of Jesus.
Mercy had watched carefully since the last three weeks, how one of the guys, Jonathan, always kept money that was to be taken to the bank, in his drawer. He said it was because he was not able to finish counting money and because he always wanted to join another staff on the ride home so as to avoid traffic. She knew he had done it once, then twice, and then it became a habit, because the manager never really did the usual cross-checking, except when his superiors or Oga himself came around. The Manager actually trusted his staff and didn't think anyone was fraudulent. He had been managing the business with the same set of people for a long time. If there was any delay in paying money to the bank, the manager knew how to come up with a tenable reason if Oga queried late deposits to the bank.
No staff was fraudulent. Mercy saw that loophole, before she planned her strategy with Chadi, her close friend and neighbor, in getting the money out of the building.
It was almost close of work. She smiled at Jonathan and his colleagues as she cleaned their tables and swept the hall. She had taken it upon herself to stay behind till all staff were done, so as to help clean up. Angela was usually staying with one of her friends who lived close by, so Mercy didn't have to rush back home to go take care of her. This time though, Angela was at the hospital…the very reason for her intended action.
She grabbed Jonathan's phone which she had taken calculatedly when he wasn't looking, and hid it. She sneaked outside, and handed the phone to Chadi who was waiting by a corner near the building. He collected the phone from her and then she went back inside. That was at six thirty p.m. She knew Jonathan wouldn't really notice because he would be eager to pack up and leave the building as usual. His colleague, whom he joined for a ride, was already getting set by 6.50pm. The security men would lock the gate at 7pm sharp. As predicted, he still had wads to count and properly document, and had some balancing to do. The manager had left since 5pm. Jonathan opened his drawer, kept the money there, and as he was about to lock it up, Mercy alerted him that his phone had been found outside by a customer. The time was already past 6pm and business had closed for the day so no customers were allowed in.
"Oga Jonathan, one customer dey outside o, say he carry your phone by mistake." She said.
"Collect it for me please, Mercy of God. I still have work to do." Jonathan replied.
"The man no gree o.  Abeg come see am before he comot. The security man no go let the man enter sef make he come give you." Mercy replied.
Jonathan shook his head as his colleague yelled from his office that he was ready to leave.
They got outside and Chadi who was already complaining of his time being wasted, finally handed the phone over to Jonathan. Jonathan thanked Chadi, collected the phone and then got into his colleague's car, as well as the other staff who were trying to squeeze themselves at the backseat of the car.
After they left, Mercy carried her Ghana-must-go where she put the containers of the food she sold, and then she looked back at the security man who was locking up already.
"Ah! Oga abeg! I forget my purse inside!" She pleaded.
The security man hissed, shaking his head.
"You no know that one since, eh, Mercy." He replied.
"Abeg! My house key dey inside."
The man shook his head again, and then gave her five minutes to get her purse inside. Chadi who had walked away briefly, had returned and pretended to ask the security man for directions to somewhere, in a bid to distract him.
She was quick. She ran back into the building, and then found her way to Jonathan's desk. She hit the drawer with her foot and it came open. She didn't have to count. She could tell the wads would amount to about a hundred and fifty thousand. All she needed was about that much. She stuffed the sum into her purse, and then walked towards the door. Then the thought came. She couldn't live on just a hundred and fifty thousand Naira. What if the doctors needed to give some more treatment? What of food, and the next rent, and Angela's school fees? She turned back. Chadi had begun to call her phone. She wanted to hurriedly get some more money. She didn't find any more in Jonathan's drawer so she went round as fast as she could, to the others' desks. She found about a hundred thousand more. She gathered all the money into her purse. She went to the manager's office and found some more money. She had started stuffing into her already full purse when the doors opened wide, and the security man walked in with Oga.
Chadi had fled as soon as he saw Oga come in.
Now, she began to understand something she hadn't calculated in this equation. There was something worse than poverty. It was called jail.
Photo Credit: Dreamstime | Miroslav Ferkuniak
__________________________________________________________________________________
 Fisayo Talabi is a short fiction writer. For more short stories visit olufisayotalabi.blogspot.com