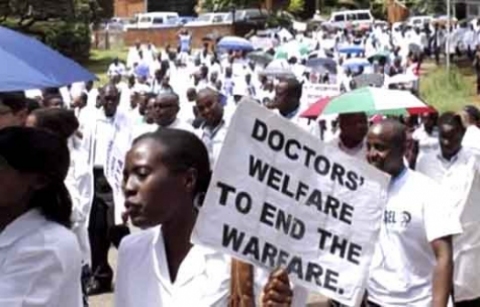 The Nigerian Medical Association (NMA) has threatened to embark on an indefinite strike from July 1st, if the federal government fails to meet its  demands.
Kayode Obembe, President of NMA, reportedly stated that the strike way to revive the sector and improve the country's healthcare delivery system, according to Sahara Reporters.
Some demands the association is making include approval of the National Health Bill, stopping the proliferation of directors in teaching hospitals, and more.
Doctors all over the country had conducted a 5-day strike in December 2013, which was supposed to turn into an indefinite strike in January this year. However, they suspended their plans, hoping the Nigerian government would meet their demands.
Photo Credit: Sahara Reporters