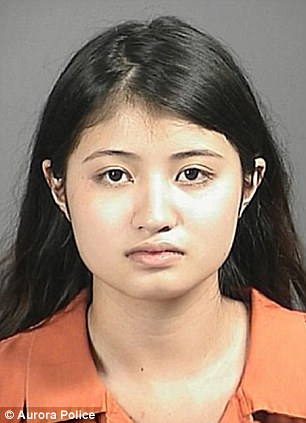 Isabella Yun-Mi Guzman a 19-year-old girl who was accused of killing her mother by stabbing her 151 times last summer won't be jailed, after her insanity plea was accepted by the court.
After her plea, she was sent to a state mental hospital for a psychiatric evaluation. At a court hearing on Thursday, the court reviewed the results of the  evaluation and ruled that Guzman is "not guilty by reason of insanity," Daily Mail reports.

Judicial District Attorney George Brauchler, said that although at first glance, the incident may have seemed like a violent crime which the perpetrator should be punished for, the justice system however, takes other factors into consideration.

"…our system is a system that is not just conviction-laden or prison-laden, but justice-bound, and you have to look at this component, which is mental health,'  he said. 

Photo Credit: Daily Mail/Aurora Police