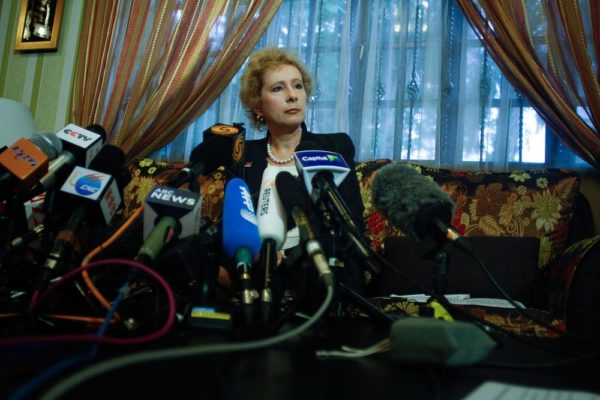 KUALA LUMPUR (Xinhua/NAN) ― Lyudmila Vorobyeva, Russian Ambassador to Malaysia (pictured above), said on Tuesday that the accusations of Russia's involvement in the Malaysian plane crash were groundless.
She said a Ukraine combat aircraft flying on the same route of MH17 was detected by the Russian armed forces, which proved that "what is said about Russia's role in this awful tragedy is groundless."
The ambassador said that Russia had been calling for a fair, transparent and full investigation by the international experts from the beginning.
Vorobyeva said it was also not fair to squarely blame the pro-Russian separatists on shooting down of MH17.
"If you ask me, I am convinced that there is no way they could have done it because they don't have the means to do it," she said.
"I am not a military expert, but that BUK missile system is very sophisticated that you need special training to operate it," she added.
The ambassador said the rebels did not have the book or qualification to operate it, but the Ukrainian military have it.
Vorobyeva also dismissed accusations that the rebels had hindered the investigation, as they were eager to cooperate from the first day the incident occurred.
Photo Credit: Getty Images/Rahman Roslan