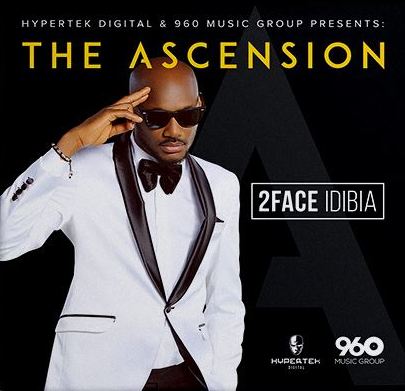 BN Music lovers, we have something new and special for you. We've teamed up with the duo at Should You Bump This, and we'll bring you a special album review of music from some of your favourite Nigerian musicians. Sho and Tunde are seasoned music heads and together, they give their insightful and witty take on the chosen album and artist.
Please read and enjoy.
***
Tuface Idibia, or Tu-baba as he would like to be known nowadays, is arguably one of the best strikers musicians Nigerian has witnessed. The man really needs no introduction, he recently released his sixth album titled The Ascension and here is what we at the SYBT headquarters think of it
T: Ladies and gentlewomen, let me just start by saying you're going to hear the word 'grow' a lot from me.
S: I use the word "Caribbean" a lot on this.
1. Go feat. Machel Montana
T: I didn't like this song at first but it's amazing how great speakers can change your mind, this is my first 'grower'
S: This song was dope from 1st play for me
T: Good song…
S: This is good Caribbean carnival music. All I see are West Indies girl shaking their behind to this
2. Aproko
T: This is one of those songs I'm sure Tuface sang after someone told him about his football club on Twitter
S: Hahahahha
T: Baba is one of the most prolific strikers of out time without a doubt.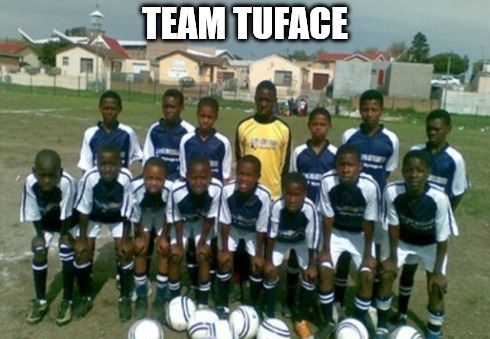 S: I don't use hashtags …so this song ain't about me #skipthissong #thisjamisdry #leriqbeatnosweetme
T: #hater #ilovethesong #leriqsabiabeg
3. Holiday
T: My jam! This beat is mental…
S: Nothing sweeter than listening to this song on an actual holiday. Listening to this song on a work Monday is horrible.
T: Every Nigerian can relate.
S: But on Sallah Monday….This song will be the greatest song ever
T: The part where he says 'everybody start clapping', i just obey and clap
4. I Can't Hear You feat. Vector
T: Another banging beat, Vector and Tu-baba came correct
S: Ha banging what?
T: Beat. Better go and replace your headphones
S: Actually, it's banging…favourite part is Tu-baba screaming "shatup shatup" like a class captain.
T: Vector did the usual with his bars
S: Errrm…I am sorry but where did Vector record his verse?
T: Probably Festac
S: It sounded like he did it in a shower. This YSG palava be like FIFA ban on suarez
T: How ?
S: Suarez can't enter stadium. It seems Vector cannot enter studio too =(
T: Where are we going for the 'Free Vector' T-shirts is all I'm asking
5. Best I Can Be feat Rocksteady and Iceberg Slim
S: Tuface steady killing slow jamz since 99. Iceberg slim is slowly become 'Mr dope verse feature'. One of my favourite jamz on this album. Just mute Rocksteady's part and the song will flourish well.
T: Tuface on the first verse was flawless. Why was Rocksteady so offbeat tho'
S: He doesn't rock steady. Ironic.
T: Be like he no dey studio when dem record am
6. Let somebody love you feat Bridget Kelly
T: Another song that grew on me. The beat sounds like something Usher would love. Tuface does justice
S: My best song on the album. Tubaba murked it. Production is hella nice. Bridget Kelly was solid
T: No lies
S: Why Jay Z no wan push her well na?
T: Has he finished pushing Blue Ivy?
S: I hate you sometimes
7. Kiss of life
T: I got the Tuface I wanted on this jam. Not the one that has started singing for them Francophone and Caribbean countries
S: I like the song till it sounds like he is begging for the kiss.
T: It's that not what it is supposed to be about?
S: Baba wey don born complete football team…a kiss cannot be his problem.
T: Forget you will see some Nigerian girls lips and you will sing this song. Beautiful song though.
S: I will pass on this
8. I Hate What You Do To Me
T: My tune! Another Tubaba dope song.
S: This is a dope tune.
T: Nuff said…from the production, to the content, to the delivery.
S: Sounds like a throwback song. Really vintage Tuface sound.
9. Confession feat. Dammy Krane and Rocksteady
T: It's Leriq!
S: This song actually grew on me
T: Omo! You could tell Tuface saw confirm backside. The type that you will see and you will be walking on one spot while you think you're moving
S: I'm sure he was in Ghana or South Africa.
T: I've heard good things about those places.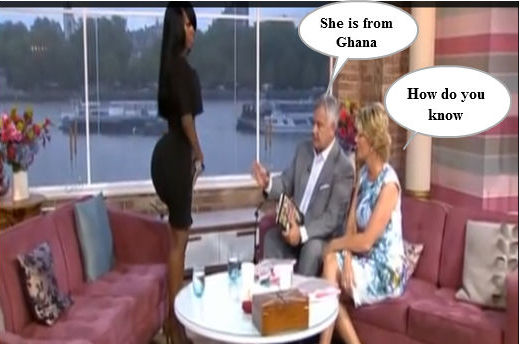 T: Dammy Krane and Rock Steady too came correct.
S: Rocksteady….hmmm
T: Found nothing wrong with him on this song.
S: Borrow borrow. Took Burnaboy's style. I had check the track list twice
T: Maybe Burna took his style. Because last I checked Rocksteady don tey.
10. Close To Where You Are
T: Not for me..
S: It's a good song though. He would like to be close to where she is..*now repeat that 8 times*
11. International Loving feat Kim
T: Nothing 'international' about this one. Na Afro-Caribbean love be this.
S: Hahhahahaha… Starring Tuface as Jack Sparrow. I like the song well.
T: Not a bad song tho.. Maybe because I saw featuring Kim and I expected Lil Kim.
S: Another carnival song.
12. Boulay Boulay
S: Well Tuface has decided to go on some La Campagne Tropicana parole.
T: Haha! Like he wants to expand market.
S: Why e no expand go Asia? Sing for mandarin or Kung Fu.
T: If market dey there, PSquare would have gone to pave the way.
S: This is giving me a headache.
T: This track can boulay boulay out of my ears.
13. Diaspora Women feat. Fally Ipupa
T: Another Francophone song. Franco meets techno, decent song. Another 'grower' for me
S: I don dey tire. This headache won't go away. It ain't like I don't like Francophone people…
T: Omo those people can fill stadium die!
S: But I can't bonjour my way through life
T: Je ne pa qui qui you're right
14. Jeje
T: Pretty good song. Tuface on his Afrobeat tip
S: Tubaba's song for Felebration is done
T: Oritse Femi still got Afrobeat song of the year
S: You must sha mention Oritse Femi everywhere sha
T: He is the greatest
S: Anyways, trumpets and female background vocals….always a dope formula
T: Yup. No lies there
15. Lessee Passe feat. Sir Victor Uwaifo
T: Let me just hush, Sir Victor na like my great grand dad.
S: Hahahahahahahha… so he should hush like your great grand dad right?
T: Na you talk am o.. Next song abeg..before we get struck by lightening.
16. Ife Dinma Feat Tony Oneweek
T: Another song I won't be listening to any time soon
S: This song won't make it in my pc's recycle bin after i delete it.
T: I'm surprised Tony One Week still sings
S: I thought Tony One week was gonna sing for just ……
T: Stop!
S: One week
17. Not A Surprise
S: Not a surprise that this is the last song. This is the olodo of the album.
T: Hahahahaha
S: I didn't even remember it was on the album.
T: Skip
Verdict
S: Tu-baba is a legend….*now that that's outta the way* This album ain't even close to legendary status. This would easily get lost in his discography. Put track 6 on repeat and you will be alright
T: Tu-baba didn't 'wow' me on this album, I don't even think I heard one stand out track. That being said, there are some pretty good tunes on here
3 wRaps
Peace, Love and Yes O!