Recreating makeup looks is one of the many pleasures of using makeup; whether it's showing everyone how to get Nicki Minaj's signature eyelash look or how Katy Perry gets her skin to look so porcelain.
Today BN Beauty is going to be showing you 2 fabulous makeup look recreations for Kim and Khloe Kardashian!
With the Kardashian sisters you are certain of 3 things; fabulous fashion, DRAMA and near-prefect makeup looks; so we were very excited to watch these videos.
For a while now Youtube makeup vloggers MsRoshPosh and Giovanna Belling have been teasing recreating Kim and Khloe's signature makeup looks, and now we can get to see just how they do it – and hopefully do it too.
First up we have the delectable mum of one of the most famous toddlers in the world, Kim Kardashian West. MsRoshPosh has recreated her bronzed look which features her centre part, long lashes, red lips and pout. When I first saw the photo above I thought it was InstaMirror doing its job again – so we can say she definitely did a great job.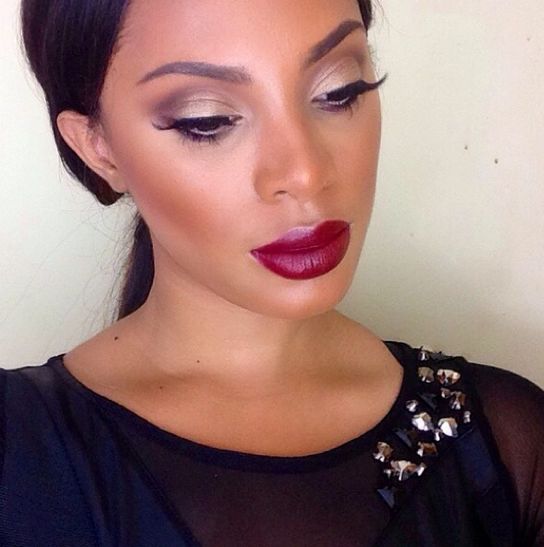 Watch!

And now we have (my favourite Kardashian) Khloe. Giovanni Belling looks a lot like her, so I'm sure getting her look must have been quite easy. For this look, Giovanni has a red pout, a slightly highlighted & bronzed face, a shimmery gold lid with a dark crease and of course dark eyeliner and long lashes.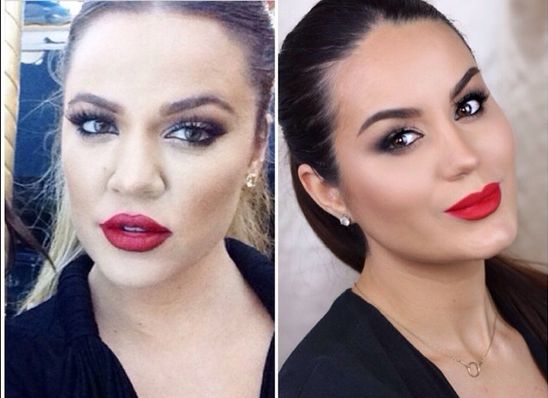 Watch!

We wonder if one of our BN Beauty Belles will recreate one of Kourtney's Makeup looks. Will you take up the challenge? And did you love the recreated looks? Let us know!
Photo Credit: @MsRoshPosh (Instagram) | @GiovannaBellingBeauty (Instagram)