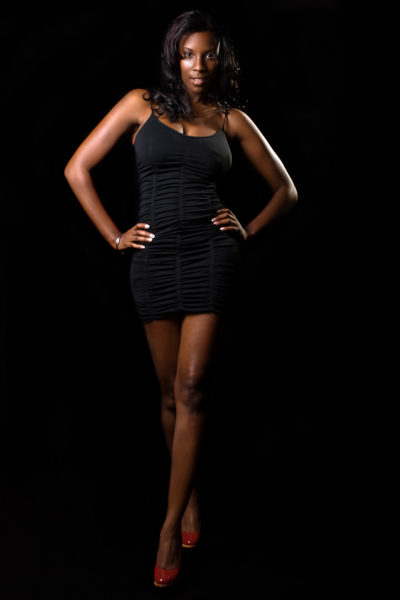 At 8.15pm, it was a perfect night for a grand event. The sky was clear, occasionally, the wind moved the leaves to register its existence. I received an invite to the event 3 months prior to the planned day and I planned specially for the day. Things had to play out exactly as I had planned. I am a business analyst and strategist by profession and so naturally, I brought those skills on-board in careful preparation for the event. My mission statement was clear and simple, to have Degun at the palm of my hand by the end of the evening. Once that was clearly articulated, I had sat with a sheet of paper on a cool Saturday afternoon and drew out my plan. 2 hours and 2 packs of Chivita juice later, I had a complete mind mapping diagram detailing every step necessary to achieve my goal. I could not help my smile as the memories came rushing back to me. "Madam, this traffic na wa o" my driver said. "Abi o" was all I said in response. It wasn't a night to drive; it was a night to sit, look beautiful and watch my plans fall into place.
I changed my sitting position in the car staring out of the window as we approached Eko Hotel & Suites. As usual, there was traffic on Ajose Adeogun Street. Zenith Bank had put up its Christmas decoration and indeed it was really colorful. Finally, we made it round the bend and the line up into Eko Hotel and Suites began. I watched as choice cars lined up before mine. It was a good thing I came in my black 2013 Range Rover Sport car. It added prestige and class to my image; it made total sense as an addition to my plot for the night. Every step had to be perfect; every step had to hit the right mark. Giving it a little more thought now, it would have been an icing on the cake if my car was a Mercedes Benz. A black S550 Benz. No one could resist that. The number of ladies Degun was to be introduced to would not be a problem, the memory of a particular lady in a chauffeur driven Benz S550 will remain in his memory. WOW! The shiver down my spine was uncontrollable. Well, my Range Sport did it for the night.
Finally, my car made it to the bend and into the lobby of Eko Hotels. "Mr Kazeem, Just wait for me, this might take a while so find something to keep busy with. I will call you when I'm ready to leave" I said to my driver. "Okay ma, bring something o". I laughed. I imagined struggling to ensure I come out with 'something' for Kazeem, I could as well have thrown my plans out of the window. The car finally came to a stop and it was time for me to play my plan out, suddenly I became nervous. "Help me lord" was all I could mutter before the door was opened for me. I stepped out with a smile at the door man, "Thank you" my long walk into the venue then began.
Fake poses and fake smiles, pouty lips decorated the back drop, I could not imagine myself joining such mediocrity. The plan was to remain almost invincible, to be seen only when needed. Degun was destined to watch the video and view the pictures of the event when they eventually get released, he would not appreciate such show off, he prefers his women to have an air of invincibility about them; which I actually have. "Wink to myself". To my right and away from the paparazzi were old friends chatting away. Those were the aristocrats, the very polished creme de la creme of the society taking it all in very calmly, with genuine dignity and poise. There were also the "Gbaza Queens" as I like to call them. Those are the loud chatter boxes that obviously did not fit into the environment. Almost everything about them was wrong, their appearances, loud chatty voices and fake accents, ignorance on basic etiquettes and much more. How they got an invite and entry into an event still baffled me.
I stepped into the auditorium and I felt the difference. Any important socialite was present. The wives clutched to their husbands not letting them away from their grasps. The single ladies beamed and glittered. Smiling and beckoning to anyone who cared to come close. The single men clustered together joking and laughing carelessly. I remained at the corner of the hall to have a first scan of the environment. That was the fifth activity on the strategy document I drew out for the evening. "5. When you get into the hall, take a position at the back of the hall, preferably a corner. Take a quick scan of the environment, the people, their attitudes and dispositions, topics of discussion and outfits. With the knowledge of what you have seen, walk into the hall and remain different from everyone else".
Everyone looked beautiful, everyone was beaming. At that moment, I was glad I choose the right outfit for this evening.
"A glass of champagne for the lovely lady" a voice said behind me. I turned to look at him "Thank you". He was not bad looking at all. "I saw you the moment you walked in and I had to get to you. You look amazing". "Thank you". His appreciation was genuine; he had a good smile as well. "I have taken a quick survey of everyone in this hall" he continued "Honestly, there is not an ugly person here tonight. We both laughed but I could not stop thinking to myself, I did not want to be grouped as one of the beautiful people in the room. I wanted to stand out. I think he read my mind and quickly corrected himself, "but you sweetheart look stunning, especially in that dress. Wow is all I can say. "That's better", I thought but I managed in between giggles "thank you, thank you".
"Ladies and Gentlemen. A good evening to you all". The sounds dwindled as everyone turned to the MC of the evening. He continued talking. "Join me as we welcome the celebrant. A man among many men, Mr Ojedegun Akinwande". The applause was deafening. At that moment, the object of my affection, the center piece of my puzzle, the king piece in this game of chess walked in. His smile could raise the dead. He smiled and wove to everyone as he walked in. Throngs of people gathered about him, smiling and shaking his hand. I watched as he continued his journey into the hall. What I could not understand was the woman beside him . She was beautiful and elegant in the floor length black dress she wore. It complimented her light skin tone. It appeared they were an item. Suddenly the hall became smaller. He was single. He was supposed to be single. I am destined to be the one walking into the hall with him not her.
This changed everything.
Photo Credit: Dreamstime | Geotrac