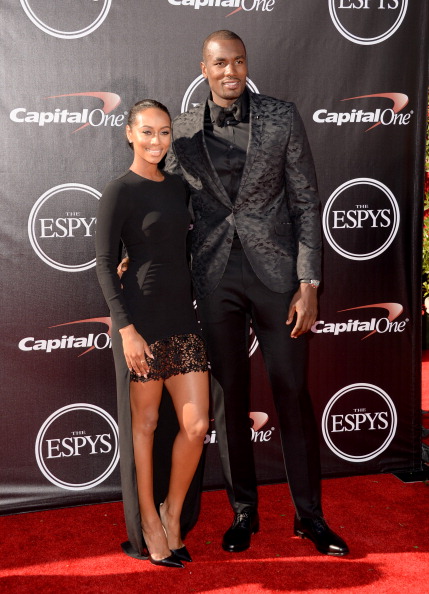 Musician Keri Hilson has been in a serious relationship with Congolese-Spanish NBA Star Serge Ibaka for a few years. Though their relationship has been on and off, the couple are currently together and regularly post coupled up photos on social media as well as attend major red carpet events together.
On Friday last week, Keri went on a mini-rant on twitter directed at women who vie for the attention of taken men specifically on social media. There have been many documented cases of celebrities and fans sharing sometimes explicit photos and messages on instagram and twitter. Based on her tweets, it seems as though Serge received questionable messages which he wisely shared with his girlfriend.
Read her messages below
Why do girls think it's cute to vie for the attention of a taken man? Why don't they feel hoe-ish? When did this become acceptable?

— Keri Hilson (@KeriHilson) August 29, 2014
Did ALL the rules go out the window w/ social media? Don't we have more respect for OURSELVES, if not for other women? And relationships? — Keri Hilson (@KeriHilson) August 29, 2014
Meanwhile, that man AND his girlfriend are laughing at your thirsty ass–together. That's what you need to know. Have a little self-respect.

— Keri Hilson (@KeriHilson) August 29, 2014

We are inclined to agree with Keri. So BellaNaijarians, what are your thoughts?
Photo Credit: Jason Merritt/Getty Images