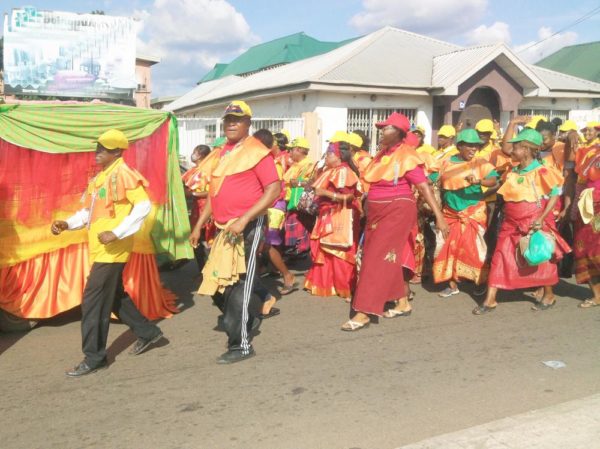 The rescheduled 2014 Imo Carnival, which began in Owerri on Sunday, is a great showcase of the economic, fun and human development strength of Imo, a government official said.
Paddy Obinna, the Special Adviser to the Governor on Culture and Chairman 2014 Imo Carnival Committee, also said that it would be a period of self-expression, free flow of dressing and movement.
The News Agency of Nigeria (NAN) reports that the event took off from the Owerri Township School while participants marched through the popular Wethdral Road before converging on the newly constructed Imo Freedom Square.
Obinna said it would showcase different types of bands including the free education band (tertiary), youth must work band, friendship band, new masquerade band, corporate bands, the governor's and Nneoma bands.
Also, the Special Assistant to the Governor on Administration and Secretary of the Committee, Nkiru Sylvanus, said the committee had established a carnival village.
Sylvanus said that the village would be open to all individuals and corporate organisations throughout the carnival for the people to subscribe to it to ensure effective publicity.
 The week-long carnival is expected to attract delegates from more than 16 states and friends from different nations.
It will feature parade of Imo youth/children, Umuada (maidens) and Umuopara (sons) command performance, contemporary music, upcoming stars, musical performance, Igbo poetry/folk night, Igbo talk show, and night of laughter and comedies.
It will be recalled that Governor Rochas Okorocha had postponed the Imo carnival, earlier scheduled to begin on May 9th, to show sympathy for the kidnapped Chibok girls.
Okorocha had explained that the decision to shift the festival was taken at an emergency meeting of the expanded state executive council.
Photo Credit:  NAN=PHOTO