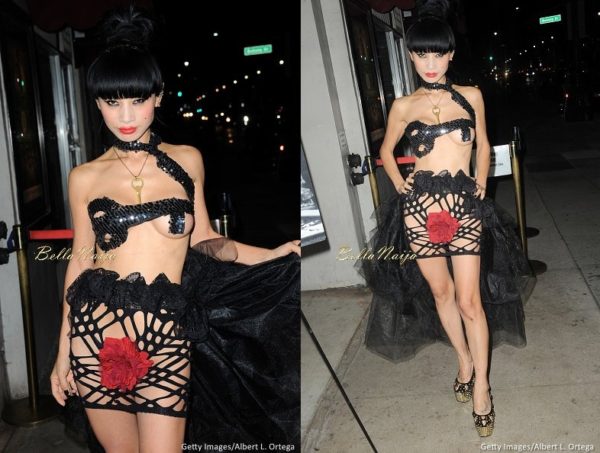 Rihanna might be the queen of shocking outfits but this Chinese-born American actress just took things to a whole other level.
48-year-old Bai Ling stepped out for the movie screening of 'The Key' on Friday, 21 November, at The Real Experimental Film Festival held at Laemmle Music Hall in Beverly Hills, California.
For the event she wore a very revealing ensemble and she stated that her outfit was inspired by the film's title 'The Key'.
She wore black sequin strips that were made to look like a key over her chest as she left the rest of her upper body bare. She finished her ensemble with equally revealing see-through skirt that featured several cutouts and a strategically placed red cloth flower.
Bai Ling styled her look with a gold key necklace, thick bangs, bold red lip and studded platform heels.
What do you think about her outfit?
Photo Credit: Getty Images/Albert L. Ortega