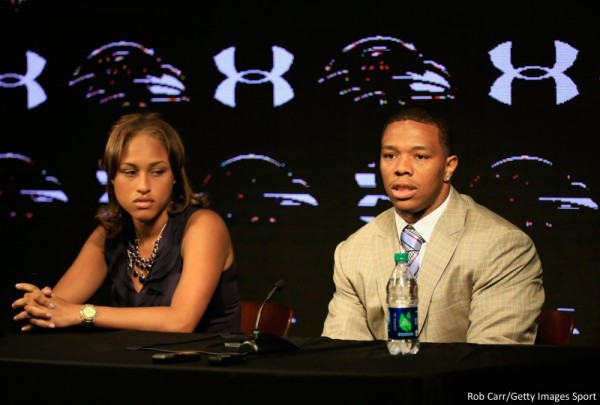 Former Baltimore Ravens American Football star, Ray Rice has apologized for punching his wife Janay Rice, who was his fiancee at the time of the incident.
You will recall Janay stated that she doesn't feel like a victim of domestic violence, and that the punching incident was the first time Ray had ever hit her.
In an interview with NBC's Today show, Rice apologized for hitting his wife, stating that the incident was just "one bad night," US Weekly reports.
Here is an excerpt from the interview:
Me and my wife [Janay] had one bad night, and I took full responsibility for it…
One thing about my punishment and everything going along with anything that happened is that I've accepted it. I went fully forward with it. I never complained, or I never did anything like that.
I took full responsibility for everything that I did, and the only thing I can hope for and wish for is a second chance.
…My wife is an angel. She can do no wrong. I take full responsibility for my actions," he said.
He also expressed fears that his young daughter, Rayven, would Google his name one day, and find the video footage in which he physically assaulted her mother.
Photo Credit: Getty Images/Rob Carr